VICTORIAN meat processors were today reorganising to meet and clarify new Stage Four COVID-19 lockdown restrictions that will mean cuts to their workforces by a third of daily peak production capacity levels.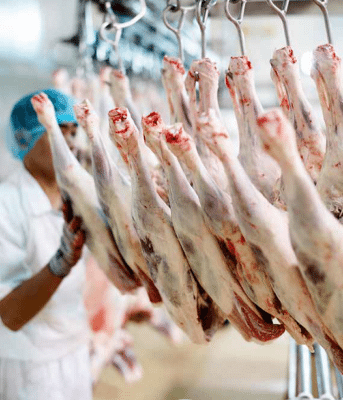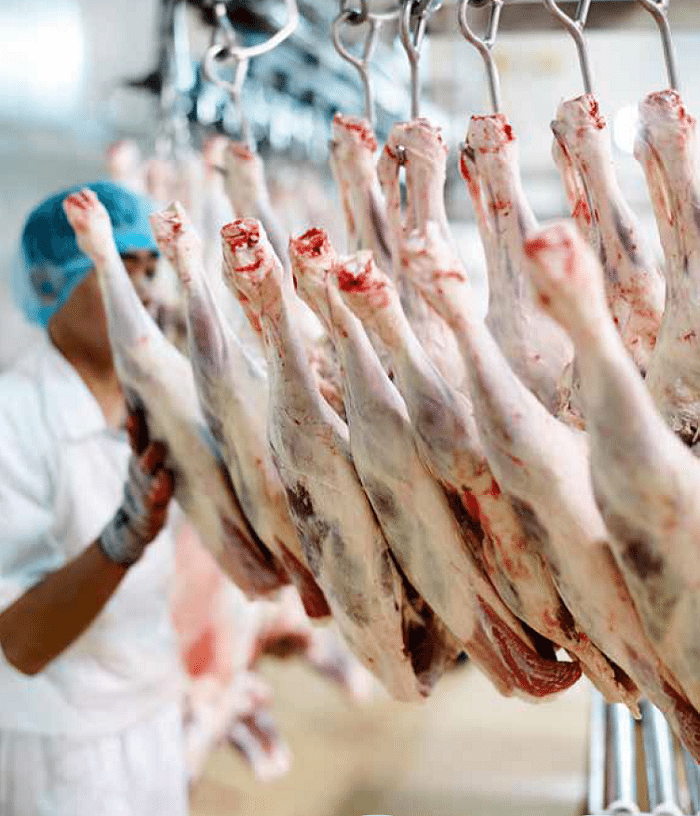 There is also still some confusion in the sector as to what the term 'peak production capacity' means for processors, including those who have managed to avoid any major COVID-19 outbreak disruptions.
Government advisories yesterday variously said that the new workplace changes for meatworks coming in after midnight Friday would mean "a 33 percent reduction in throughout capacity to manage safety of employees" and a "33pc reduction compared to peak capacity".
The Australian Meat Industry Council was seeking clarification about the regulations, but had heard nothing by the time this item was published this afternoon.
A statement from Premier Daniel Andrews yesterday said:
"In industries that can't close, but where we've seen a number of cases or emerging new risks, we'll be making some big changes to make these workplaces safer – for workers and for their families. That includes mandated reductions to the number of workers onsite," he said.
"In the meat industry – and based on the minimum required to operate safely onsite – the workforce will be scaled back to two-thirds."
Sheep Central was told today the changes for Victorian meatworks will mean a one-third cut in peak capacity workforce numbers, with plants only able to have 66pc of their 'peak staff numbers' on site on any day. This would mean companies might need to change their operating hours or increase the number of shifts in a week to meet production targets and keep staff on.
Frewstal to extend production over five days
Frew International managing director Robert Frew said his Stawell plant had been operating on a four-day week, employing about 420 workers.
"So we will just go to five (days) and spread our production over five days, which will pull us in under that two-thirds production threshhold.
"We sort of been running at around 80pc for four days which is around that 63-64pc (over five days), so we will just whack an extra day in there with the same staff and we'll get through," he said.
"There will be more cost, obviously because we are running an extra day to produce the same amount of meat, but if we have to do it, we have to do it."
On the confusion about the restrictions, Mr Frew said he didn't believe the government was trying to get rid of jobs, "so it is definitely not workforce, it's definitely volume, so you can spread your workers out." He understood the new restrictions were being done to spread workers out in facility production and canteen areas.
"We have separation as much as we possibly can through the whole plant, these are the regulations now, so we've got to go with that."
Mr Frew said the company did not have an issue with the extra COVID-19 measures being enforced in meat processing plants such as personal protective equipment – gloves, gowns, masks and shields – and temperature checks and testing.
"We've been doing that anyway," he said.
Mr Frew said the sheep plant's daily small stock high tally is 5600 a day, and two thirds of that is 3700.
"So will just sit on 3700 (a day) and abide by the rules for the next six weeks."
Mr Frew thought plants which have not been linked to COVID-19 outbreaks were being unfairly penalised by the new restrictions, "but they (the Victorian Government) have got to try something."
"Obviously all meatworks are being punished, even the ones that have got it are being punished."
He said it was important to appreciate that COVID-19 outbreaks did not start in the meat industry, but by outside people coming into the sector, as was the case with aged care facilities.
"The meat industry is very well governed and we have to abide by strict hygiene rules including swabs of the plant every day and we spend up to 5.5 hours a day just cleaning the plant to make sure it is spotless for the next day's production."
He said his workers have been good in managing their movements outside the plant, with the few who have ventured into Melbourne being tested before being allowed back on site.
"We just need everyone to play their part and we won't have an issue at Stawell.
"If we get it at Stawell we will probably get it at Frews because we are the biggest employer."
At this stage, Mr Frew said there were no plans to move any production to Thomas Food International in South Australia, which recently bought a 50pc stake in the Frew Group.
"That's a back-up plan if anything happens."
He said the Stawell plant would start to get busier at the end of the six week restriction period.
"So it is probably not ideal timing and I can possibly see this going longer than six weeks too."
One third cut in capacity would mean 500-plus jobs at Midfield
Midfield general manager Dean McKenna said he was still waiting to hear from a Victorian Government case worker to clarify what the workforce/capacity restriction will mean for his Warrnambool sheep and beef plant.
Mr McKenna believed his plant was being unjustly penalised by the restrictions after avoiding any COVID-19 infections among its workers through strict management of its workers, inspectors and the plant.
"My argument is we do not have a COVID-19 issue in this area and definitely not in this business and we are getting categorised the same as everyone else in meat processing.
"We are being penalised for the misfortunes of others and the reality of it is – and the government knows this – we just can't put a third of our workforce off," he said.
"These places are like a bike chain – you start pulling links out of the chain and the whole thing collapses."
Mr McKenna believed his workers were safer in the community and in the workplace while under the guidance of the company. Reducing the plant's production by a third of its peak capacity would mean 500-plus workers would lose their jobs.
These meat processing sector restrictions are among several lockdown requirements across the state designed to reduce the level of coronavirus community transmission across the state.
In addition to stricter personal movement and face mask regulations across Victoria, other industries – including retail, some manufacturing and administration business – will have to close by midnight Wednesday 5 August, unless they have specific circumstances that mean they need longer to shut down safely.
Supermarkets, grocery stores, bottle shops, pharmacies, petrol stations, banks, newsagencies, post offices and everyone involved in the state's frontline COVID-19 response will continue to operate.
AMIC seeks clarification
Australian Meat Industry Council chief executive Patrick Hutchinson said at this stage, his organisation's understanding was that the government's reference to 33pc reduction referred to 'peak staff numbers,' but it had not yet been told how the term 'peak staff numbers' would be assessed.
How stakeholders determine 'peak staff numbers' has not yet been made clear, Beef Central was told by a Victorian processor. But given current lower rates of kill at beef and sheepmeat plants in eastern Australia following two years of drought, many processors may already be operating at well below any definition of 'peak staff numbers' that may have applied in 2018 and 2019.
Lamb likely to be impacted more than beef
Mr Hutchinson agreed with Beef Central's suggestion that lower rates of plant throughput caused by reduced manning levels would have an inevitable impact on profitability.
"Some processors may elect to bring forward their annual seasonal shutdown, knowing that it is likely to be unprofitable to operate at these low rates of throughput," he said.
The broad view is that the Victorian Government's control measures appear likely to have greater impact on the lamb industry, than beef. Victoria is easily the nation's largest lamb processor with the largest killing capacity, meaning other states simply lack the capacity to absorb a big chunk of Victoria's lamb slaughter.
The state's smaller beef kill (relative to other states) means it would be relatively easy to shift beef kills across borders.
"With herd rebuilding occurring in Queensland and NSW, there theoretically may be some under-utilised processing capacity in those states to shift Victorian slaughter cattle into," AMIC's Patrick Hutchinson said.
"But cost-wise, shifting cattle out of the state for slaughter, and perhaps bringing that meat back into Victoria to consume would add a lot of cost to the equation. Would a wholesaler/retailer be able to, or be prepared to absorb that cost?" he asked.
The proposed six-week reduced staffing period would extend into the first two weeks of September, when the flush of spring lambs normally made its way to market, he said. This was likely to apply even greater stress to Victoria's ability to maintain adequate lamb slaughter numbers.