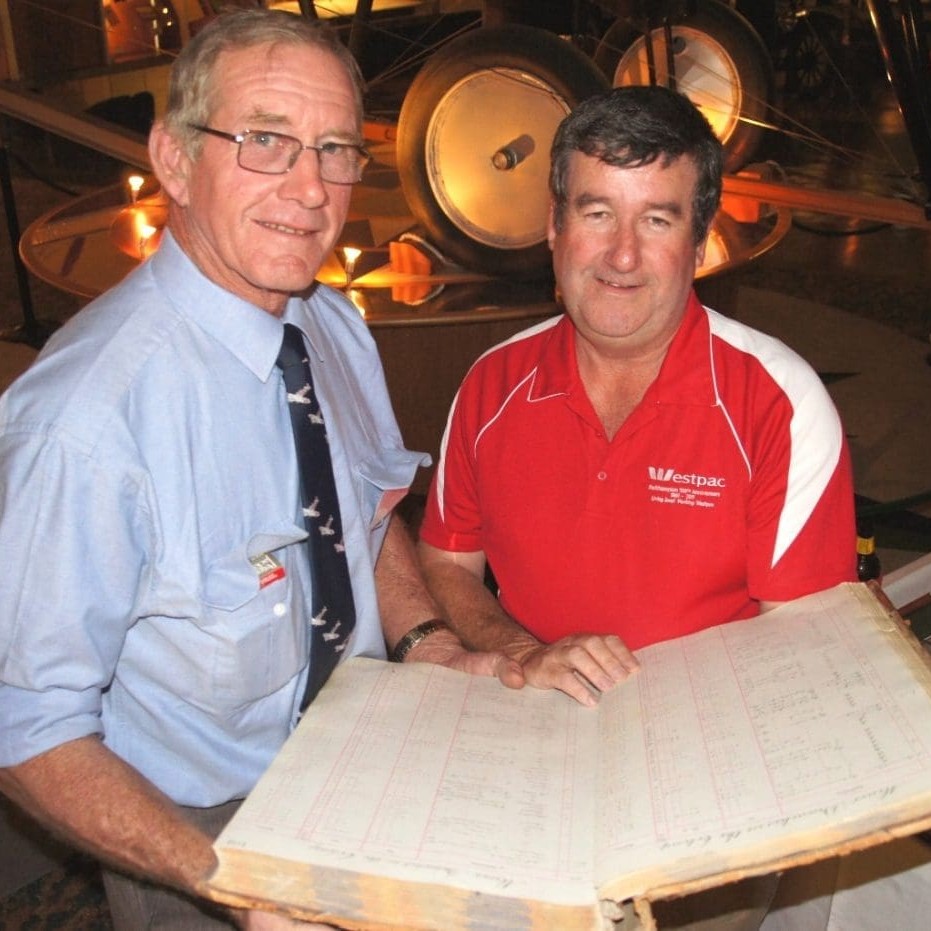 Leafing through the ancient journals and ledgers with their copperplate handwritten entries in Indian ink provided a snapshot of the good times and the bad in the central western Queensland bush more than a century ago.
Major lender Westpac celebrated 120 years of continuous business in Longreach last week, in a ceremony coinciding with the red meat industry's annual general meetings in the central western Queensland town.
Taking centre stage was a collection of early Bank of New South Wales ledgers of the era, kept for posterity. The bank opened its first branch in Longreach on October 14, 1891, and has operated out of its current premises on the corner of Eagle and Swan Streets for the past 99 years.
Giving a short presentation on behalf of customers was local sheep and cattleman, Angus Deane, Malboona – a fifth generation descendent of the Longreach branch's first account holder. With Angus was his two-year-old grandson, the seventh generation of Deanes to hold an account with Westpac Longreach. Westpac head of agribusiness Rod Kelly also spoke about the lender's strong and enduring connections with the Longreach district.
What better place to celebrate the historic occasion than among the artifacts and exhibvits in Longreach's Qantas Museum. In fact the local branch of the Bank of New South Wales was already 29 year old when Hudson Fysh and his cohorts first spun the prop to bring Qantas to life.
Beef Central was there to capture the occasion.
Click on images below for a larger view, plus captions