A NEW 'self-help' farming sector website allowing users to pose questions and provide answers about everyday challenges in agriculture is generating widespread interest, with close to 400 questions posted since launch.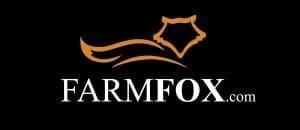 The new site, Farmfox.com was created to bridge the knowledge gap that exists in Australian farming, providing a central communication resource for farmers to ask and answer questions amongst each other.
This is particularly valuable in a time where farm productivity and efficiency are such important aspects to the industry, says co-founder Stuart Barrett.
"Farmers these days are becoming more and more reliant on online tools and we wanted to create a place where they can share and learn from each other, giving them the ability to potentially make tangible improvements to their farming business," he said.
A fifth generation beef cattle producer from Thangool in Central Queensland, Mr Barrett understands the communication challenges facing farmers and acknowledges the enormous potential for more productive practises in his sector.
"We've been extremely pleased with the initial response from farmers and the industry in general," he said. "We hope that it will lead to more information sharing amongst farmers from all industries all over the country."
The website allows farmers to ask and answer as many questions as they like, with the ability to promote discussions on the site within each question, leading to robust and quality content. The website is free to use for all farmers and privacy is ensured.
Recently posed questions include:
What is the best chain lubricant to use on harvester chains?.
How seriously are you likely to take research data published by the World Health Organisation… given their most recent publication around the dangers of eating process meat?
Does anyone know what the best leucaena seed to use in CQ is? I know Cunningham is the standard, but what about Wondergraze or the new psyllid resistant variety? What do they all cost?
Does anyone know if it's worth selling old copper electrical cable as scrap? What would it be worth? Is it ok if it's still insulated?
Rowan Peart from Sunnyholt in the Arcadia Valley was one of the first to sign-up to Farmfox.com.au
"I signed up in the hope of answering of few on-farm questions and problems that have plagued my farming business," he said. it's a fantastic initiative," he said.
Click this link to access Farmfox.com