WORK is now well advanced in building a bold new Meat Industry Strategic Plan (MISP 2030).
MISP 2030 is the plan for the Australian red meat industry – from farm to feedlot, to processor, to retailer and live exporter – to guide every dollar of levy investments as the industry tackles its biggest challenges and opportunities in the coming decade of change.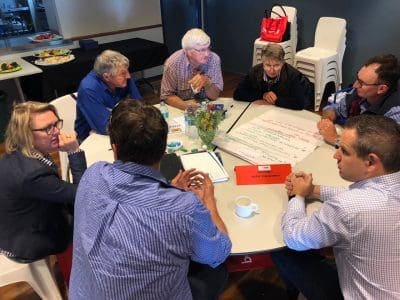 Following a series of focus groups in Canberra last month, the MISP 2030 emerging themes and programs of work are this month being taken to stakeholders in the frontline of industry at six regional locations around Australia to road-test the preliminary thinking.
As part of this process, a digital stakeholder consultation process is also being held via webinars, to provide a channel for engagement for people who cannot attend one of the six regional gatherings.
Stakeholders from across the red meat industry are invited to participate in a short online session hosted by FutureBeef to seek views and opinions on these programs and how best to implement them to help the industry.
The one-hour webinar will be repeated over three days, providing the broadest possible opportunity for stakeholders to participate:
Tuesday, 30 July – 7.30pm AEST
Wednesday 31 July – 12.30pm AEST
Thursday 1 August – 9.30pm AEST
Click this link to register, selecting your preferred time and date option in the field provided.
After registering, you will receive a confirmation email containing information about joining the webinar.
Within this email, you will note an option to 'Add to your Calendar'. Using this option is a good way of keeping your webinar details handy as they will be migrated into your calendar for the day of your chosen session.
To find them, open your calendar and navigate to your chosen day, open the appointment and you will see all the details. These are the details you use to login to your chosen webinar session – click the link to get into the webinar (and see the presentation). Once in, your will be able to get the audio (Computer mic or telephone).