WESTERN Australian diversified food and agribusiness company Craig Mostyn Group, the name behind the Amelia Park beef and lamb and Linley Valley pork brands, is celebrating 100 years of operations.
Founded in 1923, the group is now Western Australia's largest vertically integrated pork, lamb, and beef business, and also farms abalone in Victoria and Tasmania.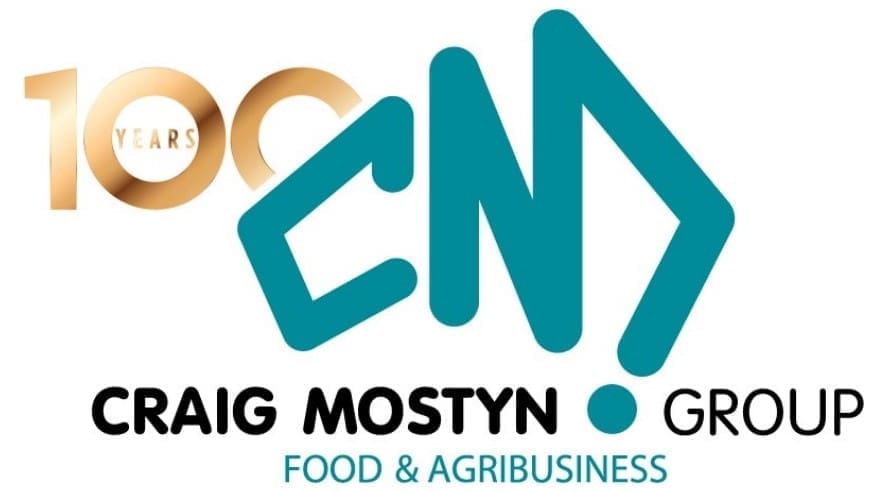 Each week it processes 1200 cattle, 18,000 sheep and lambs and 15,000 pigs for domestic consumption and for export to buyers in Singapore, China, Hong Kong, the US and Canada, Southeast Asia, and the Middle East.
The company was founded by Robert Long (RL) Mostyn and George Craig, starting in the wattle bark, tanning machinery and leather trades.
Trading back then as 'Craig, Mostyn & Co,' it then expanded into eucalyptus oil, wool, and rabbit skins, before branching into tallow, which the company still produces today through its Talloman business.
"There is no doubt that RL Mostyn and George Craig were a pioneering force when they started the company in 1923," said descendant and shareholder Andrew Mostyn.
"Their drive took them from beyond feeding just Australia, to becoming pioneers who cultivated world class produce which the nation and later the world trusted them to provide. They never rested on their laurels, never stopped learning and weren't satisfied until they had achieved excellence."
After the death of George Craig in 1940, RL bought out his share in the business and continued their shared vision of building a great Australian food company.
Trading in a variety of goods in its early years like apples and pears, it expanded into a variety of other sectors such as stonefruit, grapes, prawns, and rock lobster tails, both domestically and in the United States.
"Like all visionaries, RL was an early advocate for sustainability… he understood the need to regulate the industry when required, such as pushing for regulations to prevent overfishing and for catch limits to be established," Andrew Mostyn said.
"He was focused on that desire. In 1967, the Federal Government was working to stop foreign vessels from plundering the Gulf of Carpentaria where Craig Mostyn was fishing for prawns, which resulted in the introduction of a Bill into Federal Parliament to establish a 12-mile territorial limit – a 'no go' zone for foreign vessels.
A year later, and reflecting his own forceful style, when he received reports of a Soviet ship intimidating Australian vessels within the 'no go zone' RL Mostyn sent a bold telegram to the then Prime Minister John Gorton – "without apologies, Mr Prime Minister, we expect you to take immediate action unless our government is content to be completely gutless."
His diplomatic pressure resulted in both the RAN and RAAF stepping up patrols in the Gulf to stop an all-out fish war.
Prior to the mid 2000s, Craig Mostyn Group was a true trading company. Some of the goods it exported included wool, eucalyptus oil, fruit and vegetables, wine, condensed milk, sheep and cattle, birds, poultry, scallops, prawns, abalone, nickel, chrome, manganese, and wheat
Goods imported included milk carton filling machines, fish, peeled prawns, fridges and freezers, yum cha products, fertilisers, rubber speed bumps and parking kerbs.
And businesses it invested (silent or operator) included stevedoring, trucking, travel agency, fishing boats, airlines, hardware stores, mulch and potting mix, fiberglass roofing, airline catering.
Re-focus on protein production
In the mid-2000s, the business made a strategic shift, to mostly exit trading across Australia and to focus on protein production, predominantly in Western Australia, but also including Jade Tiger Abalone sourced from the Bellarine Peninsula in Victoria and in Tasmania. This premium product is prized the world over for its unique appearance and sweet pearl white flesh, and exports into markets such as Hong Kong, Japan, and China continues to grow.
CMG's initial merger with prominent western Australian meat processor V&V Walsh started in 2017, and marked an important time for the company, showing its continued commitment to diversification to strengthen and grow its portfolio of brands.
In July 2022, five years after first partnering, the two companies reached an agreement to combine the two proud Western Australian family‐owned agribusinesses.
The collaboration has enabled greater efficiencies in highly competitive markets, particularly in the rapidly developing export markets.
"The company not only continues to pioneer new markets for its products, but also spearheads the way in which it processes and cares for its animals," said CMG chair Neil Kearney.
"Throughout the company's proud history, from the board room to the boning room, our people, who've always been part of the Craig Mostyn Group family, has made the company a trusted source of food for 100 years.
"Craig Mostyn is the rarest of Australian companies – a business established by an enterprising Australian family that still thrives almost a century later under the stewardship of the descendants of that original family.
"The company is excited about the future, with further investments being made in technology; and retail-ready sustainable packaging to complement our expansion plans into international markets; together with significant investment being made in our people to develop and grow their careers," said Craig Mostyn group Chief Executive Officer, Wayne Crofts.
Editor's note: Northern Shrimp Exporters, a company partly owned by the family of Beef Central's Jon Condon, was a competitor of Craig Mostyn's in the Gulf of Carpentaria prawn fishery in the 1960s and 70s. Based out of Katherine, NT, the business utilised the processing and cold storage facilities of the Northern Meat Exporters beef processing plant.
Source: Craig Mostyn