THE leather industry says a decision by Swedish car manufacturer Volvo to stop using leather in its vehicles will not have its desired impact on the number of cattle being slaughtered each year.
Last week, Volvo said it planned to make all its new electric vehicles leather free, starting with the C40 recharge model – citing animal welfare and environmental concerns with the cattle industry.
"Being a progressive car maker means we need to address all areas of sustainability, not just CO2 emissions," the company's director of global sustainability Stuart Templar said.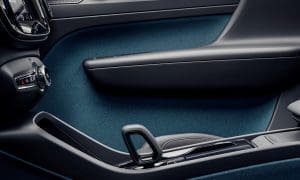 "Responsible sourcing is an important part of that work, including respect for animal welfare. Going leather-free inside our pure electric cars is a good next step towards addressing this issue."
Naturally, Volvo's decision was not well received by the leather industry and Australian Hide and Skin Leather Exporters Association executive officer Dennis King said it was short-sighted.
"It will have no impact on the number of cattle being slaughtered, because they are not slaughtered for the leather, it's for the meat," Mr King said.
"In Australia we generate about eight million hides a year and if we don't use those hides for leather they will be buried."
Will other companies follow?
Mr King said Volvo's exit was likely an impact on the market, especially if becomes a precedent for other companies to follow.
"Volvo's a big company and there's a lot of Volvo cars around the world," he said.
"There's always pressure from activists to stop using any animal products because of perceived animal welfare issues.
"The same thing has happened in the kangaroo industry and Nike has announced it will stop using kangaroo leather in its sports shoes because they've been berated by these activists."
Despite a recent rally, the leather market has been on the decline for years with some of the product ending up in landfill.
Mr King said declining demand from car and shoe manufacturers was contributing to the market slumping.
"The car industry is a massive market for us, leather has become the choice many manufacturers over the years," he said.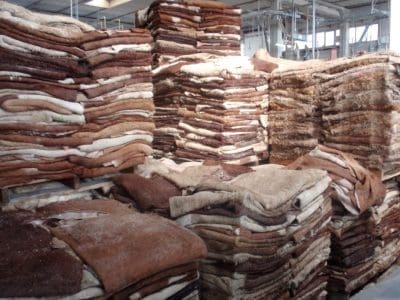 "We went from an era of having PVC seats and people demanded better, so leather came into the fold."
Labelling issues arising
As far as Beef Central has been able to determine, Tesla is the only other car company to take the same stand as Volvo, going leather-free in 2017.
Several other car manufacturers, including Audi and BMW, have been offering vehicles using leather substitutes for decades.
But recently the marketing of those substitutes has changed with terms like "vegan leather" used to advertise the cars.
"In Europe and Italy, it's illegal to call anything leather that has not been produced from the skin of an animal," Mr King said.
"If it's vegan leather it will be something like PVC and it should be called for what it is."