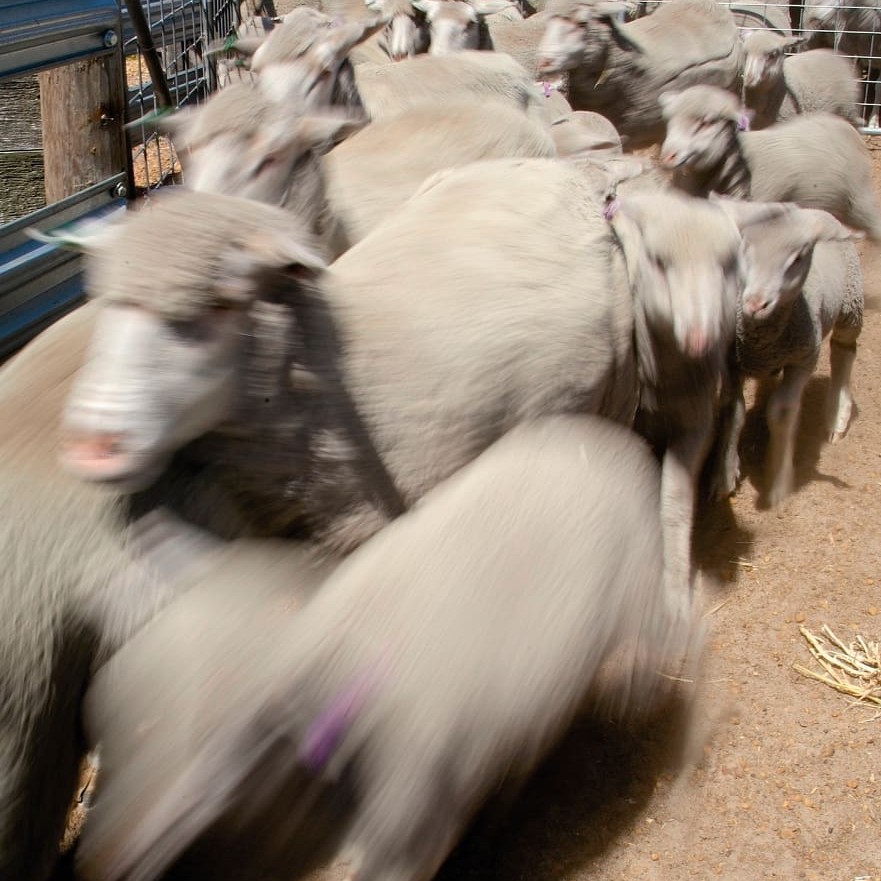 Victoria will become the first Australian State to implement a mandatory electronic identification system for sheep and goats, following an announcement in this morning's State Government budget.
The sheep industry, both lamb producers and woolgrowers, has been stridently opposed to a move from visual to electronic ID for sheep, on the basis of cost and other factors.
In a statement issued this afternoon, Victoria's minister for agriculture and food security, Peter Walsh, announced plans for the move to electronic individual animal identification as part of new Government funding allocations, including $4.7 million to help better protect the livestock industry from serious disease.
"The funds for livestock biosecurity will be spent over two years to significantly increase the industry's defences against disease, with a particular focus on preparing for any outbreak of Foot-and-Mouth Disease."
"The funding in this year's Budget will significantly enhance the livestock industry's ability to rapidly detect and respond to a serious disease outbreak," Mr Walsh said.
"A priority will be increasing the industry's preparedness for an outbreak of FMD… which is widespread throughout Asia and Africa, but not present in Australia."
"This budget allocation will progress Victoria's move towards an effective electronic identification system for sheep and goats, replacing the current visual tag and paper-based National Livestock Identification System for these species," he said.
Just as it did for beef, the new funding would be used to provide for grants to Victorian regional saleyards and processors to buy equipment for the reading of electronic tags on sheep and goats, and for recording their movements on the NLIS database.
"The Department of Environment and Primary Industries will also work with industry, other departments and local government on response plans and strategies for mobilising personnel and equipment in the event of a disease outbreak," Mr Walsh said.
"It is estimated that a small, three-month outbreak of FMD in Australia could cost the industry (sheep, beef and goats) around $7.1 billion. The first year of an outbreak could cost $16 billion. We can't afford not to be prepared," he said.
"There are more than 60,000 livestock producers in Victoria and their livelihoods depend on adequate defences against the threat of pests and disease outbreaks. Our investment now in electronic ID will help protect their future."
Six or eight months ago, Minister Walsh warned the VFF that if it would not finance the existing visual tag mob-based ID system properly – meaning the industry would have to come up with resources to appoint at least six additional inspectors into the field to monitor and manage the labour-intensive visual tag system – he would introduce an electronic system.
Today's announcement is the fulfilment of that warning.
It was earlier clearly determined that Victoria's existing visual tag system could not deliver what's required under Animal Health Australia's National Traceability Performance Standards (click here to view standards).
With an election due in Victoria late next year, the feeling is the State's new electronic NLIS system for sheep will be rolled out 'sooner, rather than later,' because the Government will not want to risk the process interfering with the election prospects.
The big contrast between the latest development in sheep electronic ID, and the introduction of the equivalent system for the cattle industry a decade ago was that the move had the clear backing of the broad majority of the cattle industry, with the exception of a few outliers.
Beef producers themselves will welcome the news of the system's adoption within the Victorian sheep industry, because of the monumental threat posed by any outbreak of FMD to both species.
The move by Victoria also has obvious ramifications for the national sheep and goat industries.
Sheep crossing state boundaries will be one area for scrutiny. With the large numbers of sheep traditionally traded from southern NSW into Victorian saleyards and abattoirs, questions remain as to how that process will be managed.
Earlier WoolProducers president Geoff Power said while his organisation supported the right of individual producers to use EID, the enormous costs and resources involved with implementing mandatory EID across the supply chain would far outweigh any benefits for industry.
In other Victorian budget announcements today of relevance to the livestock industry, the Coalition Government has committed to fund the successful Victorian Fox and Wild Dog Bounty, and will spend more than $2 million on wild dog control measures.