THE US Department of Agriculture has introduced a public database on payment terms for private cattle sales, designed to give US producers more leverage in negotiating with the large meat processing companies that dominate US beef processing.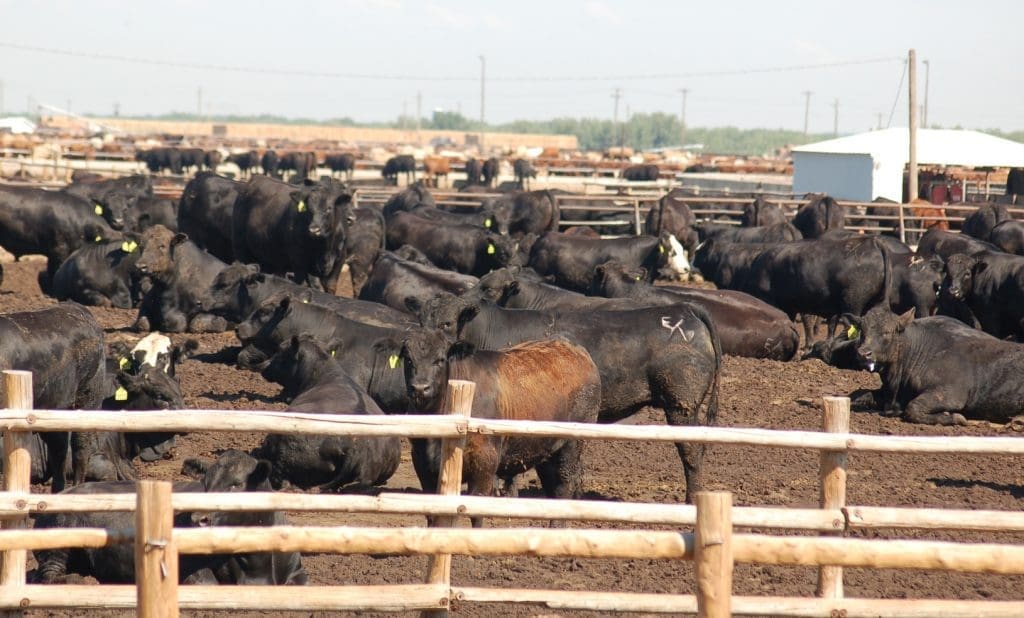 Under the pilot program launched last week, the USDA Agricultural Marketing Service has establishing a cattle contracts library, where AMS collects, maintains and reports aggregated information on contracts between meat processors and cattle producers for the purchase of fed cattle.
In addition to active contracts in use, the library will also provide information on:
Terms most commonly used in US cattle contracts, such as base price determination, adjustments and selling basis options
Contract specifications for such things as quality, yield, breed, weight, delivery, financing, profit/risk-sharing, and more (where present in a contract), and
The full range of premiums and discounts used in final price determination.
Upcoming enhancements to the library will also display information on the number of head of cattle moving through current contracts defined by contract base price source, including the actual numbers for the prior month and estimates for the current month. Additionally, volume information by contract specification for quality, breed, weight, source-verified and others will provide users with information about how often each specification is used.
During the term of the pilot, AMS expects to further enhance transparency through additional reports and features as they are developed, subject to confidentiality.
Larger US packers like Cargill, Tyson Foods, JBS and National Beef Packing Co (in fact any packer slaughtering five percent or more of the national fed cattle slaughter, based on the preceding five years of data) are now required to submit this information to AMS.
This process would empower US cattle producers to negotiate better terms, more carefully monitor risks relating to marketing preferences and pricing practices, and ultimately take better advantage of market opportunities to produce cattle that the market demands, the USDA said in a statement.
"USDA is committed to creating a more level playing field for cattle producers and a more balanced, equitable economy for everyone working in food and agriculture," agriculture secretary Tom Vilsack said.
"The Cattle Contracts Library Pilot Program supports this commitment by providing producers with the market information they need to make informed production, marketing, and business decisions."
"With this Library, America's ranchers will enjoy an exciting new window into market opportunities and trends in cattle contracts, one of the most critical parts of the cattle marketplace," USDA's under secretary for marketing and regulatory programs Jenny Lester Moffitt said.
"Transparency is the foundation of fair and competitive markets and critical for producers seeking to grow economic opportunities. As we continue to lay the groundwork for more and better markets, USDA looks forward to working with all stakeholders and Congress to enable this pilot library to deliver meaningful and lasting value to producers," she said.
"With the library, producers will be able to see a much more complete picture of marketing practices and trends, including upcoming volumes. This transparency will empower producers to take advantage of new economic opportunities, improve their marketing strategies, and manage risks relating to contractual terms including pricing references on which they rely."
"Under the Biden-Harris Administration, USDA is transforming America's food system with a greater focus on more resilient local and regional food production, promoting competition and fairer markets for all producers, ensuring access to safe, healthy and nutritious food in all communities, building new markets and streams of income for farmers and producers using climate-smart food and forestry practices, making historic investments in infrastructure and clean energy capabilities in rural America, and committing to equity across the Department by removing systemic barriers and building a workforce more representative of America," USDA said.
US president Joe Biden has targeted industry concentration in the food sector as soaring grocery prices have helped drive up US inflation.
Complaints from US ranchers and feedlot operators about meatpackers' market power also surged following the COVID pandemic, when the spread widened between the price producers receive for cattle and the cost consumers pay for hamburgers and steaks in the grocery store.
Some smaller and mid-sized US producers (there are more than 1.1 million beef producers in the US, many running herds of 25 head or less), argue they have become more disadvantaged against large corporate feedlots as the share of cattle sold through open cash markets has declined in recent years, in favour of purchases through private contracts.
The share of fed cattle purchased through such markets has fallen from 52pc in 2005 to 20pc in 2021, USDA data shows.
A 2022 USDA report found that the thin public cash market for cattle heightened the risk of market manipulation and other problematic conduct.
The move comes as the US beef herd has been in sharp decline, following 12 months of severe drought. Fewer cattle are giving ranchers more bargaining power, while meatpackers that made record profits on beef during COVID have signalled that the boom has come to an end.
The US January 1 cattle inventory report released on Tuesday last week showed the US beef herd is the smallest since 2014.