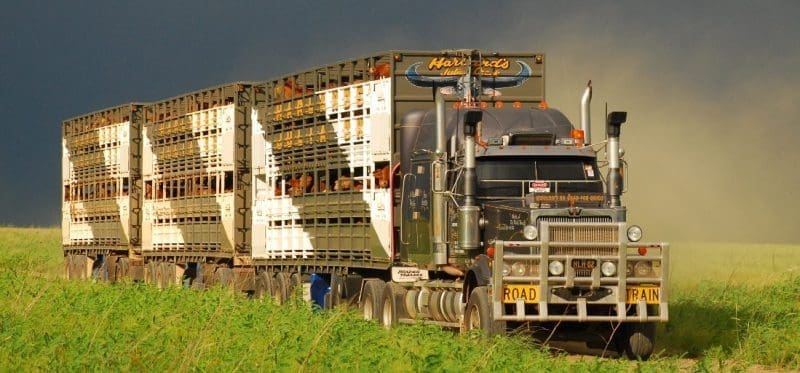 WIDESPREAD winter rain has been creating logistical nightmares for livestock transporters as large consignments of cattle wait in inaccessible paddocks.
As referenced in yesterday's weekly kill article, trucks were back on the Warrego Highway at the start of this week taking cattle to Southern Queensland feedlots after some warm and dry weather.
However New South Wales was a different story, with widespread rain across the state and flooding in the Namoi River catchment – a prime mixed-farming and backgrounding area. Rain has also come back into Qld over the past 24 hours.
Martins Stock Haulage national operations manager Adam Ross said the company had work piling up in paddocks across Qld and NSW.
"We have cattle waiting to get into the NSW feedlots that we can't get to, we have sheep around the Coonamble area we can't get to and the Tamworth area is just so wet," he said.
"We are not having too much trouble moving cattle from the feedlots to the abattoir, we just can't get them from the paddock to the feedlot."
Mr Ross said drivers were hard to find and the company was using a lot of contractors. But he said there was enough work to keep the current crew going.
"The way it has been working at the moment, we have been getting a week of sunshine and a week of wet weather – we are basically losing two weeks a month with rain," he said.
"When it all dries up, it is going to be madness and we are all going to be getting into it together. But it is hard to see that happening before the end of the year, which will be a bit of a blow because we normally bank on having a busy period in September."
Widespread wet limiting trucks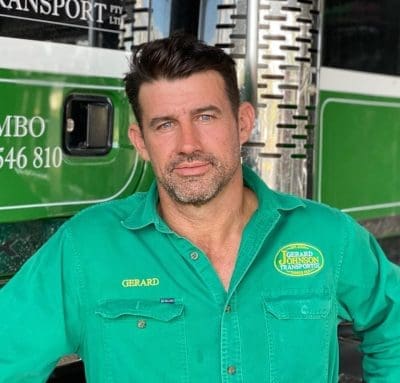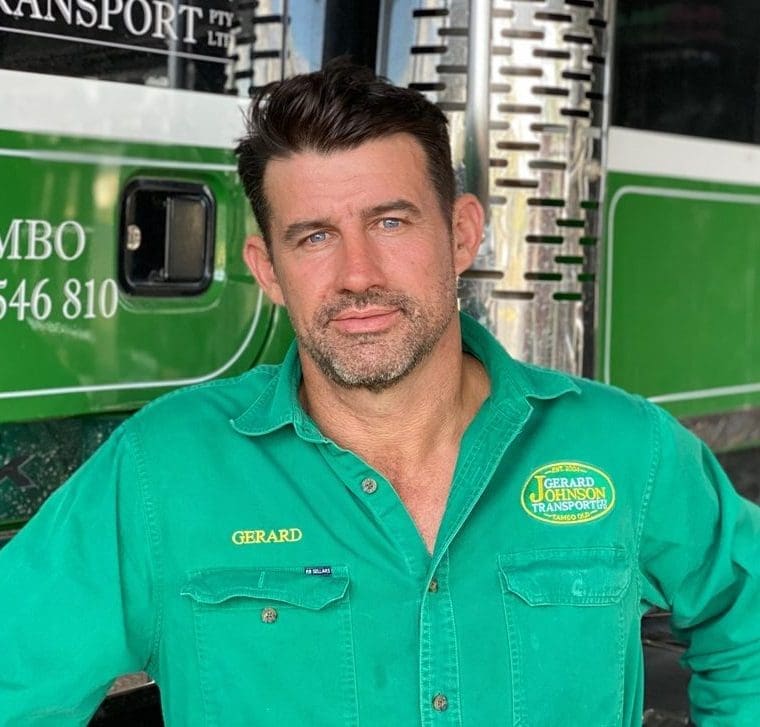 Tambo-based truck driver and Qld Livestock and Rural Transporters Association president Gerard Johnson said recent months have been quiet.
"We have been doing some jobs taking cattle to the processors this week, which were cancelled about three or four-weeks-ago," Mr Johnson said.
"We have been stopping and starting all year, I would say haven't had as much work this year as we have in recent years. If it dries out before Christmas we should have plenty of work on, but it will stay quiet if it keeps raining like it has."
Mr Johnson said he was coming off a busy couple of years after a large lift of livestock heading from Qld down to NSW.
"When it first rained in NSW after it had been dry for long, we had plenty of work with restockers buying up," he said.
"But it has been pretty widespread rain for the past two years now, so work has quietened down a bit."
North Qld cattle still moving
While the wet continues in Southern Qld and NSW, North Qld has seen temperatures reach more than 40 degrees this week – before some light rain cooled it down in the last two days.
Some good winter rain has fallen in the area, but RTA Qld manager Mike Bailey said aside from a few hiccups, the company has been moving from the north to feedlots and fattening properties on the channel country.
"We have been doing a fair few transfers and have been able to navigate the wet pretty well," he said.
"There isn't big mobs moving from up here, but there is certainly enough to keep us going. We don't have a big backlog of animal waiting to go to the feedlots."