THE mainstream media stampede might have moved on, which has calmed the issue somewhat, but at the same time, the presence of foot-and-mouth disease in Indonesia has not magically disappeared.
R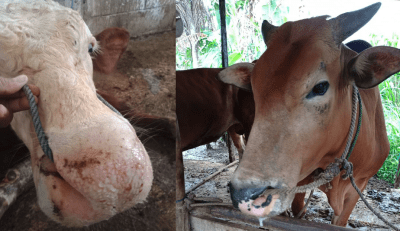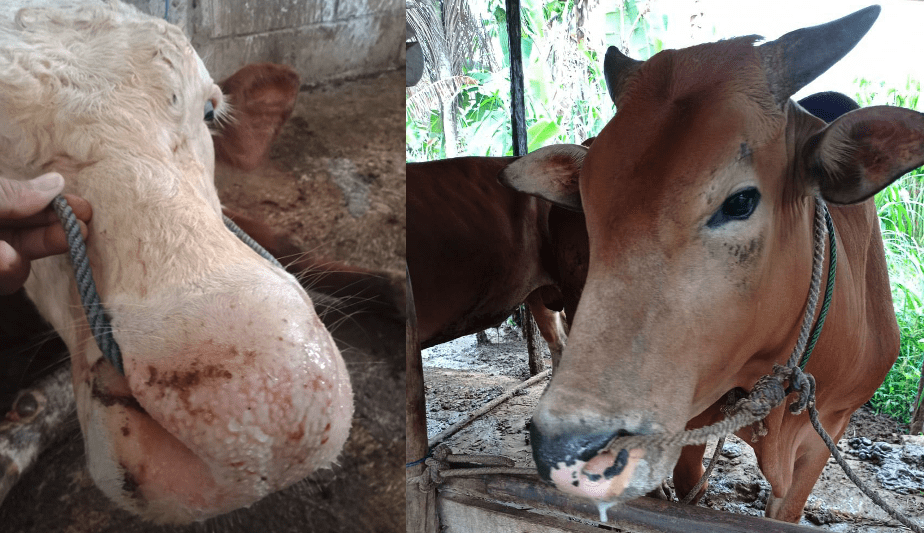 eporting has swung from headlines implying FMD is already in Australia (it is not) to suggestions the outbreak is under control and the threat has passed.
While such news would indeed be gratefully received in both Indonesia and Australia, a range of sources close to Indonesia have told Beef Central in the past week that the Indonesian outbreak is not yet under control and the disease is still spreading in parts of the country.
There is positive news in that Indonesia's vaccination program is gaining momentum with 1.2 million vaccinations now administered, but vaccines for major commercial use have not yet arrived in country and are not expected to be in hand for at least a few more weeks.
The reliability of Indonesian Government statistics suggesting the disease is under control can be negatively affected by a range of factors including a lack of testing resources and under-reporting by livestock owners as the disease spreads, sources have pointed out.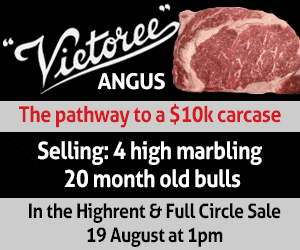 Livestock owners with cattle that are lying down with blistered feet and blistered mouths are likely to understand their cattle have foot and mouth disease, and choose to "just get on with it" rather than officially report and involve the Government in their business.
Late last week Dr Donald King, the head of the Pirbright Institute in Surrey, England, the World Reference Laboratory for Foot-and-Mouth Disease, told the Veterinary Information Network that FMD is still moving in Indonesia.
"I think the pathway to regain FMD freedom is very challenging and may take some time," he said.
"It appears that FMD is still spreading across the Indonesian islands, and that the current control measures are not limiting the spread of the disease."
Australia's biosecurity systems have withstood FMD for more than 150 years and have been regularly reviewed and strengthened, as last week's senate inquiry into Australia's biosecurity preparedness was told.
But nor has the need for utmost vigilance abated.
Is available resourcing adequate?
Officials from the Department of Agriculture, Fisheries and Forestry routinely reinforced the message at last week's hearing that there is no complacency in their ranks over the seriousness of the threat posed to Australia by FMD.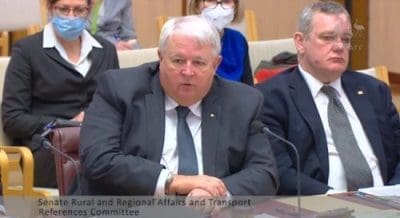 "We are not complacent," DAFF secretary Andrew Metcalfe (right) told the committee. "We are never complacent. We fully understand the consequences of these pests and diseases. We have mobilised all available resources, our networks across industry and government, and our international partners to keep Australia FMD and LSD free."
He noted that DAFF managers had been pulled from other roles to staff border-entry points, in a similar manner to Qantas managers being asked last week to roll up their sleeves and load luggage on and off planes in response to labour shortages.
"We were probably a week or two ahead of them (Qantas), I think, in that we actually are doing everything we can to ensure that we've got as many staff at those key entry points at airports, mail centres and ports," he said.
Asked later in the same session by Senator Susan McDonald if Australia's biosecurity wall is strong enough and whether more resources are needed, Mr Metcalfe replied that "our assessment is that we are facing an increasing level of threat, and, of course, there have been some significant additional resources provided to the department over the last couple of years.
"It's probably not appropriate for me to say, 'Do we need more?' but you can probably guess what my answer would be."
The hearings raised questions as to whether current resourcing is indeed adequate.
As one producer recently put it, when your downside risk is $80 billion – ie the estimated cost of an FMD outbreak to Australia's livestock sector – then you can afford to spend what is needed to keep the disease out.
If more people or resources or needed, now is the time to be open and transparent and ensure that is known, so that the opportunity to fill any gaps can be taken.
It seems a fair bet industry would be prepared to provide support now rather than read in a post-FMD outbreak review when it is too late that inadequate resourcing was a contributing factor to an outbreak here.
Need for openness highlighted in UK FMD review
One message from a review into the origins of the devastating FMD outbreak in Britain in 2001 by the UK National Audit Office was the need for openness and to avoid "over-centralised decision making" which disregards local knowledge.
"A lesson from 2001 that does not appear to be fully learnt is the need for greater openness on the range of model types, assumptions, parameters and outputs being used for guidance of decisions of enormous significance, as well as the relative weight of modelling and other guidance on national decisions on imposition of lockdowns," the November 2020 review report said.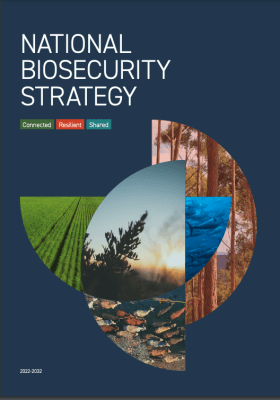 The new National Biosecurity Strategy launched last week by federal agriculture Minister Murray Watt pledges to ensure funding for Australia's biosecurity that is 'sufficient, co-funded, transparent, and sustainable' for the long term.
In mid-July the Federal Government announced a further $14 million in biosecruity funding to bolster Australian border security measures and to increase vaccination support for Indonesia.
However the national strategy released last Tuesday alludes to a need for more biosecurity funding and transparency.
"Funding and investment is currently sourced from all levels of government, industry and the community through a variety of models, reducing the transparency of system-wide investment," the strategy document notes.
"Funding has been under recent strain due to the evolving risk environment and growing demand for resourcing.
"We have the opportunity to work together across government, industry and the community to assess and reset our funding and investment frameworks to ensure they are fit for purpose, targeted to our priorities, sustainable in the longer term and that all biosecurity participants contribute equitably."
Back to the future – the case for an LBN-style regional approach
Another priority of the new national biosecurity strategy is to create "stronger partnerships" at local, regional, national and international levels.
Internationally, it highlights the need for Australia to build capacity and deeper engagement on biosecurity in the Indo-Pacific in particular, through exchange of skills and information sharing on national priority pests, weeds and diseases.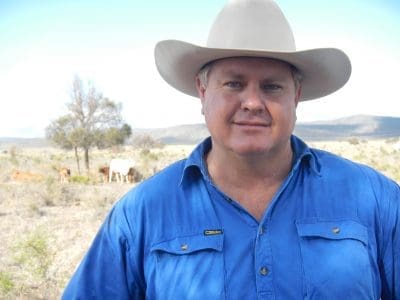 Another person who has been advocating a similar regional approach to biosecurity is David Hill (right) a Queensland cattle producer and chair of the Cattle Council of Australia working group on FMD and lumpy skin disease.
Mr Hill believes Australia's livestock sector needs to be working proactively with its neighbours throughout South East Asia to develop a regional biosecurity plan, along with a regional vaccine bank, with testing and manufacturing capabilities.
He also says the industry should restore funding support for the former Livestock Biosecurity Network and extend that information sharing model into SE Asia in partnership with neighbouring countries.
The LBN was funded by industry levies to provide producers with practical information on on-farm measures to manage biosecurity risks and protect animal health and productivity.
A performance review following its trial in 2013 showed a return on investment to industry of $7 for every dollar spent.
However, sheep industry groups Wool Producers Australia and Sheepmeat Council of Australia withdrew funding for the program in 2016.
"We have to have a serious look at what we invest in an as industry," Mr Hill told Beef Central and Sheep Central.
"If we don't approach these things from the perspective of all the nations in our region together and don't collaborate with our northern neighbours on biosecurity, the risks are only going to get greater."
Mr Hill said biosecurity equates to food security for the region.
"If you think about what it would cost our industry if we got an incursion, plenty of people are saying we need to do this or that, but are we willing to put our hands into our pockets?"