Another angle on the question of whether agricultural representative groups can or should aim to speak with a "single voice", as raised at the Australian Farm Institute agricultural advocacy conference last week.
As mentioned in last week's article, panellists from ag policy groups in Canada and US discussed the difficulty representative groups face in trying to speak with a single voice on behalf of diverse stakeholders across an entire industry, let alone a single farm.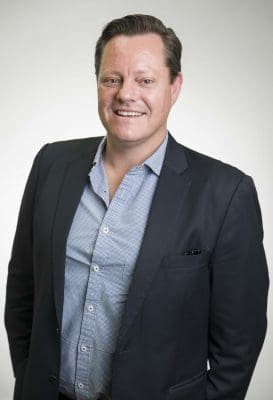 Australian Meat Industry Council CEO Patrick Hutchinson (right) has added his perspective to the discussion following last week's article, saying that for groups to influence advocacy and policy development, leading with "one voice" is no longer the best approach.
"Many voices, one message," should be the approach in his view.
"We take a different point of view," he told Beef Central.
"That is that we don't want one voice, at all, we want one message.
"Whether it be our desperate need for workforce in the meat supply chain, whether it be the outcomes of sustainability, whether it be manufactured plant protein or meat in the diet, we ought to be saying the same thing, and I think the meat industry now has come a huge way in a short space in time in doing that."
That still leaves the challenge of how to distil different voices down to one message.
Mr Hutchinson said that came down to two things – research and trust.
"You do your research," he said. "So we (AMIC) have a very strong relationship with AMPC, we're not out there trying to challenge them or kick them, we're out there saying we need the R&D.
"So in processing now we look at ourselves as one entity almost, even though there are two companies, one is the R&D and marketing group (AMPC), and the other is the corporate affairs, industry affairs, and advocacy group (AMIC).
"And we combine that, so we align R&D to those outcomes, so we can show return on investment to levy payers and government through the implementation of good strong policy which then in turn we can measure its success.
Speaking with one message also came down to having trust, both within industry organisations and between them, he said.
This included different industry groups no longer independently promoting wins, but collectively sharing in victories across the red meat sector, and helping each other when the chips were down, as had recently occurred with COVID and climate related impacts.
"In my opinion, this is where some organisations have struggled, because they have tried to bring different people, with differing issues, together to try and talk with one represented voice.
"A key thing we're hoping to see in all peak industry council's and SFOs moving forward is that trust.
"That is the bedrock for AMIC – our national councils trust the executive team, and the executive team then trust the staff, and we all trust the systems that we then have in place and the policy development that we create to deliver.
"We now have continually strengthening relationships with SFOs with the PICs, we all sit down and that one message has to be absolutely clear.
"If that message is clear, it doesn't matter who we are talking to, when we are talking to them, and in what forum, it remains the same."
It also came down to industry organisations within the same sector having trust that other organisations are representing the overall Australian red meat sector's best interests, and not stretching themselves to have a seat at every table.