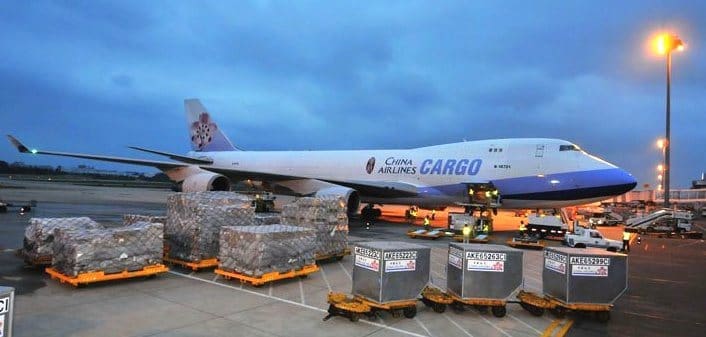 Just how close Australia's livestock production industries have come to a potentially show-stopping foreign disease incursion in recent years was highlighted at an intensive agriculture conference in Dalby last week.
As Beef Central readers are well aware thanks to Simon Quilty's comprehensive coverage, African Swine Fever is sweeping across Asia and parts of Europe, and causing mass destruction of pigs in suspected disease transmission zones.
Testing of pork products seized at Australian airports and mail processing centres by the Australian Department of Agriculture over two fortnights in December and again in January/February revealed the alarming amount of imported meat that is brought into Australia daily.
But even more disturbing was the number of positive ASF and Foot and Mouth Disease detections found in the illegally imported products.
435 samples were seized over the collective four week period.
Testing found no less than 46 were contaminated with ASF virus fragments.
Two tested positive to Foot and Mouth Disease.
Few things could be worse than severe drought for Australian cattle producers, as all too many are currently experiencing.
But the loss of export markets that would follow an FMD outbreak would be a nationwide catastrophe for the $18 billion per year industry, which relies on exports to shift 70pc of its production each year.
Indeed, Australia's clean, healthy and disease-free biosecurity status is a major competitive advantage and a key reason why Australian beef enjoys worldwide market access.
Many examples of  high-risk biosecurity breaches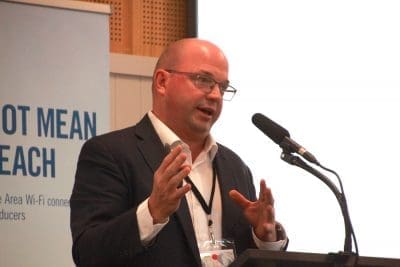 Professor Robert VanBarneveld (left), MD and CEO of one of Australia's largest pork producers, Sunpork, told last week's TSBE/Food Leaders Australia intensive ag conference in Dalby that a Danish-owned piggery in Australia was last year found to have imported foreign pig semen to Australia in shampoo bottles.
Keeping ASF and FMD out was critical to the industry's future, he said.
In a further example of how close Australian can come to potential devastating biosecurity failures, mystery continues to surround another apparent blatant disregard of import regulations last year.
In that case, which was revealed by The Australian last October, a University of NSW professor was reported to have imported hazardous material from overseas and brought it into a quarantined areas within the unversity laboratory in Sydney.
The material was described as  a "serious biosecurity risk", but was not identified.
In response to Beef Central's inquiries, the Department of Agriculture said it was investigating the incident, which it said had been contained, managed and mitigated, and said the risk material involved had been destroyed.
It was investigating whether the incident constituted a breach of the Federal Biosecurity Act 2015, but, as the matter was still under investigation, and it could provide no further details.
Similarly, Beef Central's questions to a range of Government departments, biosecurity agencies and industry organisations drew blanks – either officials knew nothing of the incident, or those that did declined to provide any details because it was still under investigation.
Almost six months after that initial report there has been no public word on whether the investigation has finished, and if so, whether prosecution or penalty resulted.
Despite a major investigation into another incident, the illegal importation of blood plasma products from Brazil into Australia which had the potential to introduce FMD, five years on there have still be no charges laid.
Agricultural protections still rely on 'an honesty system'
Repeated cases of biosecurity screening failures, near-miss incidents and 'slap on the wrist' penalties remain a major source of frustration for Australian livestock industries, which would be crippled in the event of an exotic disease outbreak.
In the absence of sufficient funding for biosecurity screening, the protection of Australia's agricultural sector still in effect relies on an honesty system that rests on international travellers declaring any high-risk products they bring into the country.
That 483 illegal pork samples were seized in just four weeks in the recent airport traveller screening program reveals how wafer thin the line protecting Australia's precious biosecurity status is, and how often it is being put under pressure.
Industry levy proposed to strengthen biosecurity resourcing
In the wake of those findings Agriculture Minister David Littleproud has pledged that the Department of Agriculture will adopt a new attitude to enforcement from now on, including issuing fines to any person who fails to declare meat in their luggage.
He said he is also looking at ways to introduce criminal prosecution of international travellers failing to declare plant and animal matter they bring into Australia, and those who send illegal material via mail, and to refuse entry to  Australia of any traveller caught a second time.
In a move to increase funding to pay for more border monitoring, the Federal Government announced in last year's Budget it would introduce a biosecurity levy on importers in the 2018 Budget.
Minister Littleproud said it made sense that those who create risk should contribute proportionately to paying for biosecurity screening, arguing that if taxpayers covered the full costs, importers would never take their part of the responsibility of keeping Australia free from pests seriously.
However, the idea has encountered significant pushback from a range of industry groups  who say the levy will reduce the competitiveness of Australia's freight supply chain and result in higher costs for consumers.
As a result, efforts to fund greater biosecurity funding remain in limbo, at least an industry steering committee, which was only appointed last month, can come up with a levy design that industry groups can live with.
Until then Australia's livestock industry will continue to rely on the thinnest of lines.