SERIOUS questions about Australia's livestock biosecurity protection have again been raised following an ABC Four Corners TV segment last night, which exposed the illegal importation of blood plasma products which carried the potential to introduce Foot & Mouth Disease to this country.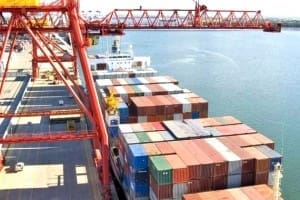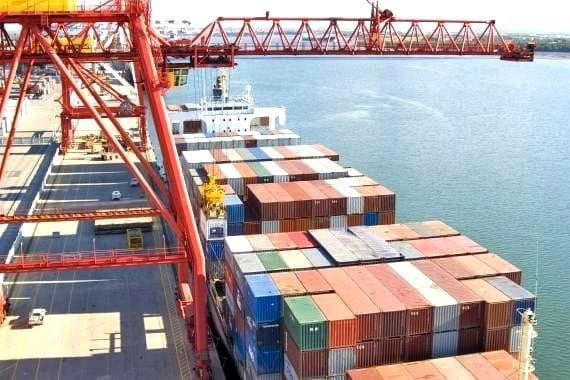 Last night's program focused on two biosecurity failures based on clandestine smuggling operations designed to beat Australia's biosecurity systems – white spot disease introduced through imported prawns, and a serious risk of FMD incursion through the illegal importation of Brazilian foetal blood products.
An FMD outbreak in Australia would seriously jeopardise the Australian beef industry and its global clean and green reputation, and potentially cost the national economy $50 billion, economic studies have shown.
European-based PAA Laboratories, now part of GE Healthcare, was at the centre of the Four Corners investigation. PAA has a foetal blood manufacturing plant in Brisbane, but operates in more than 50 countries worldwide.
Deliberate misdescription
ABC reported that in 2013, GE Healthcare had discovered that some of PAA's imported foetal blood serum had been smuggled past Australia's biosecurity controls. Compelling information surfaced to suggest that it was 'more than likely' sourced from Brazil and Argentina – both banned for import to Australia due to the risks associated with FMD.
PAA had been getting past Australian border officials by deliberately mis-describing foreign foetal blood serum as low-risk 'laboratory fluids', rather than blood products.
GE issued an immediate withdrawal of PAA products in Australia after the scam was exposed, but the deliberate mislabelling scheme dated all the way back to 2007.
"What protected the Australian beef industry was sheer luck," Brian Hood, former MD of GE Healthcare told Four Corners in last night's program.
"Had any of the material we imported contained that virus, there was effectively a wire fence separating those cattle (exposed to the serum) from the rest of Australia's cattle herd."
Brian Hood estimated the volume of serum imported by PAA this way to be "well in excess of 50,000 litres."
Some of the illegally imported products, once re-labelled as Australian, were then re-exported, at higher prices.
Foetal bovine serum blood is a critical ingredient in the production of vaccines, and because of its disease free status, Australian (and NZ) foetal blood was 'hugely expensive' compared with other sources around the world.
"At the heart of this was money," Mr Hood said. "When you can buy a raw product for 50-60 Euros a litre and sell it as finished product to an end-user for more than $1000 a litre, there was enormous amounts of money to be made."
No charges laid
The Department of Agriculture launched one of the biggest investigations in the agency's history into the PAA scam – but five years later, there have been no changes laid against any PAA employees over the deliberate quarantine breach.
The challenge for Australian prosecutors was in dealing with international syndicates determined to evade detection and prospection, the program reported. Evidence emerged of PAA removing documentary email trails that would have incriminated the company in the scam. A specialist consultant company was brought in to help sanitise information records, Four Corners alleged.
The Department of Agriculture confirmed to Four Corners that "briefs of evidence against a number of entities have been prepared and submitted to the Commonwealth Director of Public Prosecutions", however the Australian Government had no jurisdiction over individuals or companies based overseas.
Four Corners also raised questions about the conduct of the investigation, the Department's capacity to protect Australia's biosecurity, and uncovered evidence of corruption within departmental ranks working in the biosecurity/importation field.
Australian live cattle exposed
Four Corners said some of the illegally imported serum was used on live cattle at a CSIRO research facility near Armidale in NSW.  GE alerted CSIRO, once the imported serum scam was exposed and the cattle involved were destroyed, deemed a bio-hazard. Some 13,000 litres of serum suspected of being imported from Brazil remains in security.
CSIRO would not agree to an interview with Beef Central this morning, saying it could not comment further for legal reasons. It issued the following statement:
In 2013 CSIRO was using foetal bovine serum (FBS) in cattle breeding experiments at its FD McMaster Laboratory and associated grazing land on the Chiswick livestock research facility near Armidale in NSW. CSIRO was alerted to a potential biosecurity risk posed by the FBS supplied over a set period of time, in relation to its country of origin.  CSIRO immediately stopped using the product and notified the appropriate Australian biosecurity enforcement authorities. We were required to quarantine, euthanase and dispose of the animals that had been exposed to the FBS product. CSIRO dealt with this matter to the satisfaction of the Australian biosecurity enforcement authorities.
Emphasises industry vulnerability: CCA
A Cattle Council of Australia spokesman said the events outlined in the Four Corners program emphasised the beef industry's vulnerability to exotic disease incursion, which would have catastrophic impact on the industry if it occurred.
That risk was amplified in cases like this where greed and corruption were involved.
"Biosecurity is taken very seriously within the industry, and increasingly so, as reflected by the recent inclusion of an on-farm biosecurity module within the Livestock Production Assurance program," the spokesman said.
While producers had a responsibility to manage biosecurity at a farm level, the industry relied 'just so heavily' on border control, when bringing in products from overseas.
"We just have to trust that it is being done properly," he said. "It becomes even more risky when greed, and financial inducement come into the equation. This case, and white spot in prawns, was about dollars."
The spokesman supported a move made by government some years ago to move from more random import inspections to targeting high-risk products from high-risk countries, going to high-risk areas of Australia.
"But where were they with the import of green prawns out of Asia,?" he asked. "What does that say for future risk for beef? What else is happening that we are unaware of?"
The spokesman said the most vulnerable areas for manipulation of the system were around low value purchase/high value sale items in the supply chain, as has been seen in both the blood plasma and prawn disease issues.
"There is certainly higher risk with products like that, and perhaps that should be built into the department's risk equation."
He said industry did have a role to play in biosecurity issues, but was 'endlessly frustrated by a lack of funding' for such programs. While some states (Western Australia, South Australia and Victoria) maintain government funds for biosecurity work at a state level, other regions including NSW, Queensland and the Northern Territory do not.
Department adopts 10 recommendations after earlier breach
In 2014, Beef Central published an article about untanned cattle hides from South America which had been illegally imported into Australia.
As a result of that breach, the Department of Agriculture said it had tightened up its biosecurity controls, putting in train a series of remedial actions in response to the 10 recommendations from a report to ensure a repetition did not occur.
Click this link to read those recommendations, and the earlier cattle hide import issue.
Click this link to view last night's 50-minute Four Corners segment.