Comment: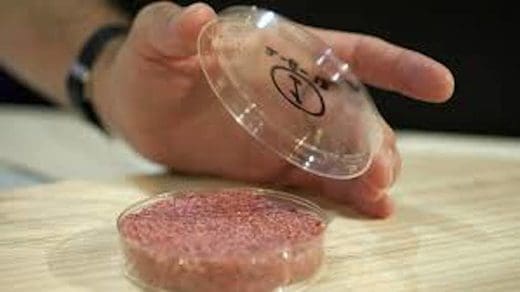 DESPITE all the popular media frenzy that's circulated about prospects to produce 'lab-grown' conscience-free meat for your burger patty some time in the next few years, there's a darker side to culturing muscle cells in a laboratory for food production.
Beef Central published this article yesterday on claims of environment 'benefits' surrounding lab-grown meat, which attracted considerable reader comment.
Fake meat, synthetic meat, test tube meat, franken-meat, clean meat – call it what you will – is the trend to grow meat artificially in a laboratory, and has been attracting some impressive billionaire investment backing and media interest in recent times.
What has been interesting in this era of 'fake news' and fact-checking is the number of media articles about fake meat that repeat claims by its commercial proponents that real meat is bad for just about everything, while lab grown meat is without ethical or environmental baggage – with no apparent attempt to verify those claims.
Beyond the perception that lab-grown meat must be 'better for the environment', another fundamental premise put forward by its animal rights supporters is that it conveniently does away with the need for an animal to die, in order to produce a meal.
Unlike traditional beef production, culturing animal cells in a petri-dish causes no harm or pain to a sentient animal, they insist.
But what's not yet being discussed in any of the 'gee-whiz' publicity about lab-grown meat is the back story behind the medium needed to produce it.
According to a prominent Australian animal scientist spoken to by Beef Central, multiplying animal cells to create a form of meat protein in a lab requires the use of a medium based on foetal blood plasma.
Foetal blood is produced by slaughtering a pregnant cow, removing its unborn calf from its uterus, and harvesting the blood from it. While a synthetic alternative to foetal blood does exist, it is apparently prohibitively expensive to produce, the meat scientist said.
So much for 'mortality free' lab-grown meat production.
It's messages like these that need to be put before consumers to ensure they make more balanced judgements about the future potential for laboratory grown meat.