MANY areas of cattle country have started the new year with the best summer growing seasons in years, but critically some regions are also again looking for more rain after a month of hot and dry conditions.
Where it is good it is very, very good, with grass brimming to Land Cruiser windscreens fuelling continued strong demand from the many restockers without the cattle numbers required to keep in front of the grass they have on offer.
Spurred on by that demand the 2022 cattle market at Roma opened with a bang today with young weaner steers and heifers setting new saleyard records of 895.2c/kg and 806.2c/kg respectively this morning, building on the strength at southern weaner sales in the first weeks of January.
State of the season
Beef Central has been talking to leading agents across the eastern states this morning to gain a snapshot of how seasonal conditions are shaping up across key cattle producing regions leading into the new year.
Broadly speaking, the big picture summary from those conversations is that conditions are generally very good in Central and Southern Queensland and the New England Tablelands and Central West regions of NSW, while paddocks are drying out fast in the Northern Territory, North West Qld and NSW north west slopes.
There have also been numerous reports emerging of cattle being affected with three-day sickness in Southern Queensland in particular, which we will report on in a follow up article tomorrow.
More detailed summaries for a number of regions follow:
North Western Qld, NT drying out fast
In the large-scale breeding areas of Western Qld and NT, a run of hot weeks has started to dry out pastures after widespread storms at the start of the wet season.
Cloncurry-based Brodie & Co managing director Sam Daniels said some producers had been moving cattle out of the area.
"We had really good rain in November and December and we just haven't had any follow up," Mr Daniels said.
"We're not desperately looking for rain, but we will be in a bit of trouble if doesn't rain soon.
"It's the same situation for a big area – from the gulf, down to the Barkly and the channel country, over to Blackall and up to Hughenden."
CQ – great start to summer growing season
Commenting on the 1000km or so radius of Central Queensland that Moura agency Hourn and Bishop services,  Brad Passfield said really good November and December rain and some storm rain in the past week or so means the growing season has been "just what the doctor ordered".
"We have had probably one of the best starts to our summer growing season than we have seen for quite some time," he said.
"We have got a great stand of feed buffel and summer grasses, most of the country has had good run off rain so surface water is now pretty good in most areas."
He said most producers in the region were still undertstocked, but the challenge now was to find cattle.
Western Downs – 'it is amazing'
At Dalby where 1800 mainly store cattle are set to be yarded tomorrow the scene is also set for another strong sale, with local paddocks carrying plenty of feed.
"It is amazing," Peter Bird from Eastern Rural at Dalby responded when asked about the local season, sending through these pictures to help illustrate the abundance of feed.
Parts of the Western Downs recorded over a metre of rain during 2021, starting with early January rain, more falls again in March and April, a dry winter and then more wet weather again from October and November. The new year has delivered further falls of 50-100mm, freshing up paddocks again.
"There have been reports of plenty of quad bikes getting hot from grass seed clogging radiators up, the grass is amazing," he said.
"With the season at the moment it is very hard to keep in front of the grass, there is a lot of excess feed about, the cattle in the paddocks now would be doing very well, weight wise, and I am sure there are guys out there that still want cattle that is for sure."
Maranoa and SW Qld 'in pretty good state'
Speaking from the Roma saleyards this morning as demand from grassed-up restockers was sending price records tumbling, Rod Turner from Nutrien said seasonal conditions througout the region remained strong.
"Everyone has got feed, the country is in pretty good state really," he said.
"Everything is good right through to the west. It is dry in parts of the west, south of Wyandra is burned off, but there is still grass there."
Commenting on the strong opening market, he said demand was coming from NSW restockers from areas such as Scone, Tamworth, Walcha and Inverell, competing with plenty of local producers all chasing cattle to put on grass as well.
Offering a further insight into the strength of demand, he said a lot of local producers had changed their operations from breeding to backgrounding in recent years, and many were now having to pay up to get the backgrounder cattle they require.
NSW north-west slopes also looking for rain
While a consistent deluge of rain last year drenched ready-to-harvest grain crops on the some of the major river systems in northern NSW, the area is looking for another shower. Most saleyards have started, despite the yarding being small.
The Moree area has been in the thick of the flooding, with the Mehi and the Gwidyr River systems both running at the end of last year.
Pitman Deakin partner Andrew Pitman said a big body of grass was starting to dry-out.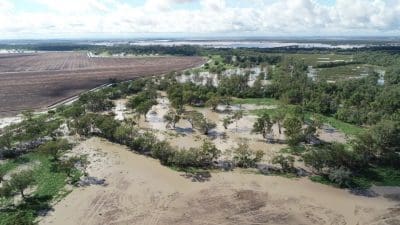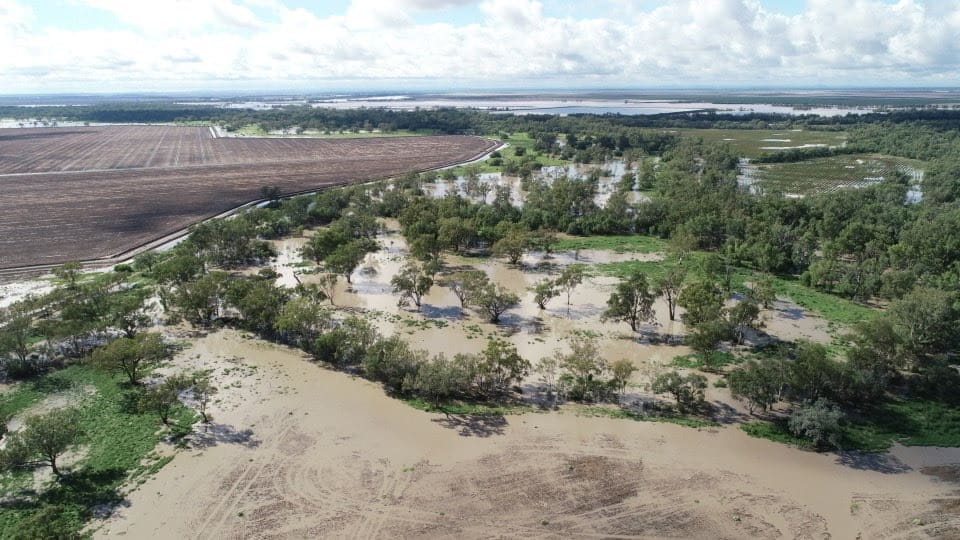 "If we keep missing out on rain, we might become a fire risk with all of the tall grass haying off," Mr Pitman said.
"Different story to the New England, which has been under showers of rain every third day and it's very fresh with good clover."
Tamworth-based McCulloch Agencies principal Daniel McCulloch said the situation was similar further south. Despite the hot and dry weather – he said there was still plenty of demand for re-stocker cattle.
"Six-weeks-ago you wouldn't have thought we would be needing a bit of rain, but is the case around Tamworth at the moment," Mr McCulloch said.
"A lot of people are keen to start spraying because we are about four to six away from planting winter oats crops. It seems to be the more rain you get, the more rain you need.
"But there still is plenty of demand for re-stocker cattle and a lot of people have started to look further south for British cattle."
Big season in Central West NSW
Further south, the follow up rain has come to Central West NSW with 80 to 100mm around the Dubbo area in the past two weeks.
Carter Lindsay director John Lindsay said the storms in the past two weeks had been welcome in the area. He said cattle movements were likely to remain slow with harvest for the rest of the month.
"A lot of people are still focusing on finishing the crops, because the rain interruptions put the back," Mr Lindsay said.
"The rain has also allowed a lot of people to go on holidays this year, because there isn't as much pressure as dry years. I'd say there's still plenty of demand for cattle, but we won't see it for a few weeks."