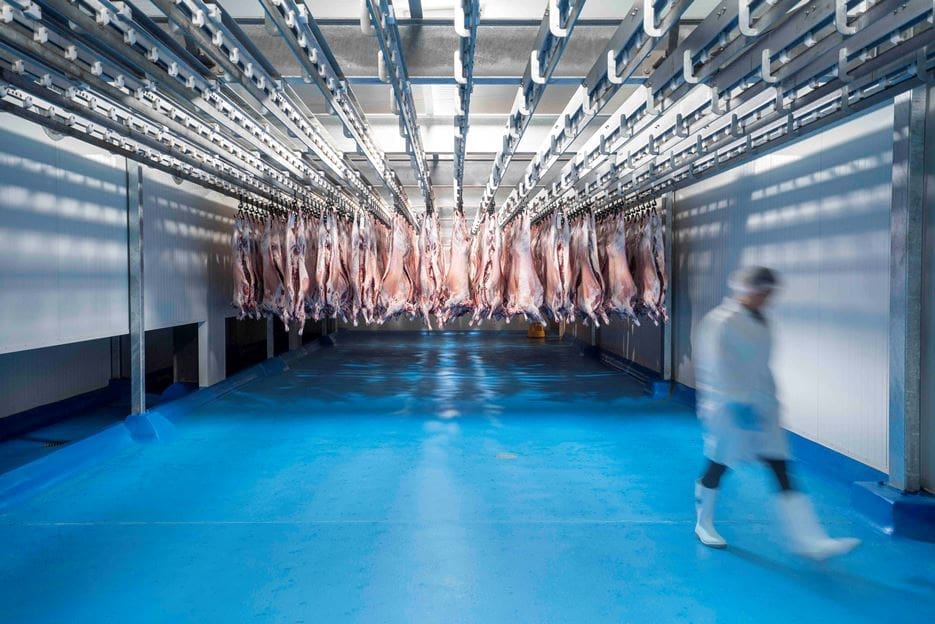 BEEF processing capacity in southern parts of Australia is on the rise, and may cause a subtle shift in direction in slaughter cattle movements across Eastern Australia as a result.
That's the general perception from a range of industry stakeholders spoken to this week about recent plant infrastructure developments in the region.
There are at least six large beef processing upgrade/refurbishment/rebuilding/repurposing projects unfolding in a region stretching from the eastern part of South Australia, through Victoria, and southern regions of NSW. Some are completed; others are within weeks of opening; and others are still a little way off.
What does it mean for livestock competition in the region? Does it represent a risk of over-capacity in processing operations in southern regions at some future time in the herd cycle?
One of the points several contacts made was that this is not all necessarily 'new business.' Quite a few are plants that have not operated for some years, either because of low livestock supply, poor trading conditions, fire damage or other reasons.
But even if some of the capacity listed below is simply 'restoring' what existed in southern Australia previously, other parts of it is capacity that was not previously there.
Here's a quick summary of some of the recent developments:
As Beef Central reported yesterday, Australian Meat Group will shortly commission its dramatically upgraded Cootamundra abattoir on the NSW southwest slopes. When it reaches full production, the facility is designed to process up to 1000 head per day, in two shifts. Prior to its closure back in 2017 (read yesterday's story for details) Cootamundra typically processed only around 200-250 head a day.
Thomas Foods International has already carried out some trial processing/boning runs in its new Murray Bridge plant in South Australia's southeast corner. The new plant replaces an older facility destroyed by fire in 2018, and is not only far more modern and efficient, but is designed to kill more cattle and sheep. Earlier TFI statements suggested the new facility's first stage would have an initial capacity of 600 cattle a day, with construction catering for additional expansion plans to double that, as well as processing 15,000 lambs or sheep a day. One earlier company statement suggested future daily beef capacity as high as 1400 head.
As part of TFI's contingency plan following the destruction of the original Murray Bridge plant due to fire, the company has been getting a substantial service kill done across the Victorian border at O'Connors, Packenham. At one time that represented around 700 head per day, Beef Central understands, meaning once TFI starts to build production at its new Murray Bridge site, it could leave a large hole to fill at O'Connors. One theory is that O'Connors, by way of its China market access, could continue to grow its service kill, due to the prolonged China plant suspensions further north. That has particular significance for high-value Wagyu programs, as far north as Queensland, that previously service-killed at sites like Northern Cooperative Meat Co at Casino.
As written on Beef Central in April, Northern NSW beef processor Bindaree Food Group has bought the Monbeef processing plant near Cooma in the state's south. Monbeef is a small-scale hot-boning export plant processing around 150-180 head per day. Most of the kill is made up of dairy and beef cows plus bulls, primarily producing frozen manufacturing beef. The plant is modern, by Australian processing standards, having been built only in 1998. It (along with several others) closed in 2020, due to the sustained market pressures and financial losses being experienced by processors at the time. In October last year it re-opened, performing a small weekly service kill on cows and bulls, to produce manufacturing beef for Bindaree. Bindaree intends to increase production, initially to full single shift capacity processing about 1100 head per week.
HW Greenham is close to completing a major refurbishment of its Tongala processing plant in Victoria's Goulburn Valley. While the expansion is principally about quality – shifting from a hot-boning-only configuration to both chilled and hot boning – the project will also see plant capacity grow. Numbers will expand from the current 700 hot-boned chopper cows to about 1050 head daily, the majority of which will be quality beef boned in chilled form. Stand by for a separate story on the Tongala project in coming weeks.
Another mid-sized Victorian beef processing plant that has struggled in recent years has recently changed hands, and is undergoing a refurbishment under its new owners. More on that in a story to come.
Elsewhere, EC Throsby has substantially improved the former Hilltop Meats hot-boning processing site at Young, in NSW southwestern slopes region, which it bought in 2020.
One contact involved in one of the projects listed above made the point that the various companies would not be all be chasing the same cattle.
"Some will be looking to build grainfed programs, others will focus on hot-boned manufacturing beef, and others more higher quality grass steers," he said.
"And many are still nowhere near what they were processing four years ago during the drought, because of labour and other reasons," he said. "One southern company that was killing 27,000 a week back in 2019 is doing 14,000 a week presently. So there is still a long way to go, just to get back to earlier levels – and it won't change overnight, because of the labour issues. Any growth will be slow, and steady."
Timing right
Beef Central's regular markets columnist Chris Howie says the timing of the processing expansions in Southern Australia could hardly have happened at a better time, given the vigorous herd and flock recover over the past two years.
He made the point that a lot, if not most beef plants are still only running at a percentage of their real capacity, due to labour.
Mr Howie, along with several other contacts, agreed that the developments could signal a subtle shift in slaughter cattle movements, with more cattle in future heading further south rather than north.
"But as happens every year, the south will drop away in quality and numbers over the next few weeks, until spring. I still think we will start to see a positive stock price movement in July, as a result," he said. "And most of the plants involved in expansions will not start to attempt to lift their throughput until much later in the year."
"Anybody with any brains would try to hold their growth plans until October, when the numbers (southern slaughter cattle supply) are going with you – avoiding the need to spike the market to fill a larger kill roster."
Playing like gentlemen
Mr Howie said anybody using the argument that the current plant expansion projects across the region were simply 're-activated' old capacity, were simply trying to gently say 'It won't make any difference to buyer demand for stock.'
"I'm inclined to think differently," he said. "The key with some of these projects is cost efficiency, and that only really happens when plants are working at close to their capacity."
"They (processors) are all playing like gentlemen at the moment, because they have numbers around them. But the minute the supply numbers go against them, the gloves will come off. That's when we will see the prices move, and sometimes that movement happens a lot more quickly, and deeply, than people anticipate."
But Mr Howie is not concerned about any risk of surplus processing capacity in the south.
"Go back during earlier cattle cycles, a lot more livestock producers were running a lot more sheep. Many of those have now shifted into beef. And in areas like Shepperton, there's only a handful of dairies left – all the rest have converted into beef. There's a bigger beef herd component that didn't exist in many southern regions previously. And the 'rubber-band' now is feedlots."
Mr Howie also made the point that the list of recent plant expansions were all being backed by existing, very experienced operators, who were now in a 'pretty strong financial position,' in terms of processing margins.
"Some are moving into a new region, and looking for a different class of cattle than they have killed up to now," he said.
Some of the expanding southern plants undergoing development closed during earlier periods of very tight supply, another southern processing contact said.
"But after herd (and flock) build-up over the past two years following drought, the numbers are now more or less fully restored in this region. We're confident there will be adequate numbers of slaughter cattle and sheep to underpin southern plants, despite the expansions that are happening."
"But it will take 12 months or more for the new industry capacity to come on line, and I can't see the livestock numbers dropping during that time."
Subtle shift from north to south
A number of very large beef plants in southern and Central Queensland are currently processing less than 50 percent of the numbers they were doing up to 2020, another processor contact said.
"Originally, the limiting factor was cattle supply, but it is now labour."
"That's tending to encourage more cattle from areas further south, to stay in NSW or Victoria," one veteran processing contact said.
"That does not necessarily mean processing cattle out of Charters Towers in Victoria in future – but a more subtle domino effect, where the general knock-on trend is towards more southern processing."
"It used to be that well over 50 percent of the nation's processing capacity was in Queensland, but that is slowly changing. It's now possibly 45pc, and more of those southern cattle are staying local. And on top of that, the drought broke 6-12 months earlier in southern regions of the country, than it did further north," the contact said.
"It used to be that Queensland had the more efficient, higher-throughput plants, meaning they could afford to compete more for southern cattle and still pay the freight bill home. But given that many have dropped second shifts, dropped weekend shifts and reduced everyday production, they do not have such a big advantage any more," he said.
"Some of this southern plant investment we're seeing is not so much about increased volume, as better efficiency, allowing them to compete more effectively for cattle."
"But once the industry is over the current glut of slaughter cattle that's happening, it may be that overall processing capacity in southern states does become a little over-serviced," he said.
Some of the southern states plants listed above, like AMG Cootamundra, have clearly signalled their intention to source slaughter cattle out of southern Queensland at certain times of year – especially 'special' cattle like Certified Organic.