Two highly respected extension experts have been awarded the first-ever North Australia Beef Research Council Lifetime Achievement Medals, during the Northern Beef Research Update conference in Darwin.
Queensland Department of Agriculture senior beef extension officer Bernie English and grazing consultant Col Paton received the honour at a conference presentation dinner last night.
The NABRC Medals recognise individuals whose commitment to the north Australian beef industry is acknowledged by their peers and industry, and who have demonstrated leadership and success in advancing the industry through production, research, adoption or extension.
They are awarded every three years in conjunction with NBRUC.
For the first time, the 2023 awards categories included a Lifetime Achievement Medal, an important acknowledgement of those who have been pivotal in facilitating innovation and advancing the north Australian beef industry over the course of their lives.
Other NABRC medal recipients honoured last night included:
NABRC Producer Medal: Don Heatley, Byrne Valley, Home Hill QLD
NABRC Science/Research Medal: Chris Gardiner, James Cook University, for his work in pastures research, particularly the development of the browse legume, desmanthes
NABRC Extension/Communication Medal: Beef Central publisher and co-founder, Jon Condon, who has written extensively on northern beef research, development and extension for the past 42 years
NABRC Young Achiever Medal: Kylie Hopkins, QLD Department of Agriculture extension officer in Rockhampton.
More detail on the  six 2023 medallists in a second story tomorrow.
Lifetime achievement
Having worked for more than 50 years in the northern beef industry, Lifetime Achievement medal winner Bernie English is one of the most well-known beef extension officers in northern Australia and is highly regarded by producers, advisers, researchers and agribusiness professionals.
Beef producer and former Cattle Council Australia President Greg Brown said Mr English's passion for the industry meant his dedication to his role was second to none.
"Bernie has always endeavoured to find ways for producers to better ensure consistent weight gain in pasture fed cattle, whether by leucaena adoption, supplementation of production feeding," Mr Brown said.
Based in Mareeba, Far North Queensland, Mr English has had a leading role in tropical pasture seed production research and extension over many years and his level of experience has seen him become a valuable mentor to a new generation of beef extension officers.
Fellow Lifetime Achievement medallist Col Paton spent more than 30 years working in extension for the former Queensland Department of Primary Industries before moving into private consultancy in 2012, allowing him more flexibility to work one-on-one with family and corporate graziers across northern Australia.
He worked on projects including the Landscape Fire Planning for Poplar Box Woodlands, 2020 Australian Beef Report, New Acland Mining Land Rehabilitation Cattle Grazing Trial and he played a pivotal role in updating the Adult Equivalent methodology for the Australian red meat industry.
Fellow consultant Ian McLean said Mr Paton's work in assessing land condition and carrying capacity for grazing clients had been invaluable in optimising long term performance.
"Col's unique combination of deep technical knowledge with an understanding of practical application has enabled him to significantly build industry knowledge and capacity on grazing business management and makes him worthy of this award," Mr McLean said.
The 2023 NABRC Producer Medal was awarded to Burdekin district beef producer and former MLA chairman Don Heatley, who was recognised for his long-standing commitment to research and development, advocacy for the leucaena industry and his early adoption of technology and new grazing systems, winning the NABRC Producer Medal.
Mr Heatley was also the inaugural North Queensland Regional Beef Research Committee Chair and played an important role in the early formative days of NABRC.
The NABRC Medal for Science was awarded to James Cook University researcher Chris Gardiner, who has spent more than 30 years advancing pasture improvement in the north Australian beef industry.
Mr Gardiner began working on desmanthus in the 1990s and later collaborated with seed company Agrimix to develop a legume capable of surviving the harsh environs of northern Australia. About 200,000ha of desmanthes has now been established.
Beef Central founder and co-proprietor, Jon Condon was announced as the NABRC Communication Medal winner, while the NABRC Young Achiever Medal went to beef extension officer Kylie Hopkins from the Queensland Department of Agriculture and Fisheries.
NABRC chair Dr John Taylor congratulated the medal recipients on their dedication and pursuit of excellence for the industry.
"Our industry is blessed with a range of qualified, experienced and passionate people from all facets of the supply chain, who make a difference to the productivity, profitability and long-term sustainability of the north Australian beef industry on a daily basis," Dr Taylor said.
"It is important we recognise the commitment and achievements of leading figures who have demonstrated excellence in research, development, extension or industry leadership for the benefit of the north Australia's beef industry, and the role they play in inspiring the next generation."
About NABRC
NABRC connects producers, researchers and industry stakeholders to drive improved production in Australia's northern grassfed beef industry.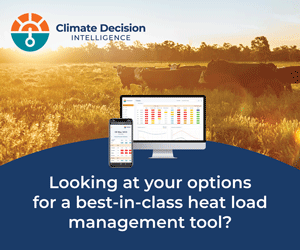 Its influence and collaboration efforts have resulted in game-changing research programs for the beef industry including, for example, the Northern Breeding Business (NB2) project, pasture dieback research, phosphorous for cattle fertility, and the famous CashCow project.
Recent outcomes of NABRC activities include a new Queensland Pasture Resilience research and adoption program, and a call for proposals/investment in producer-relevant tools for monitoring and reporting land condition trajectory over time in northern environments.
Both initiatives relate to the highest priorities for RD&A identified by NABRC members.
NABRC also supports producers to adopt new technology and best practices by sharing cutting edge research solutions from its partners at MLA, CSIRO, state governments and Australia's universities.