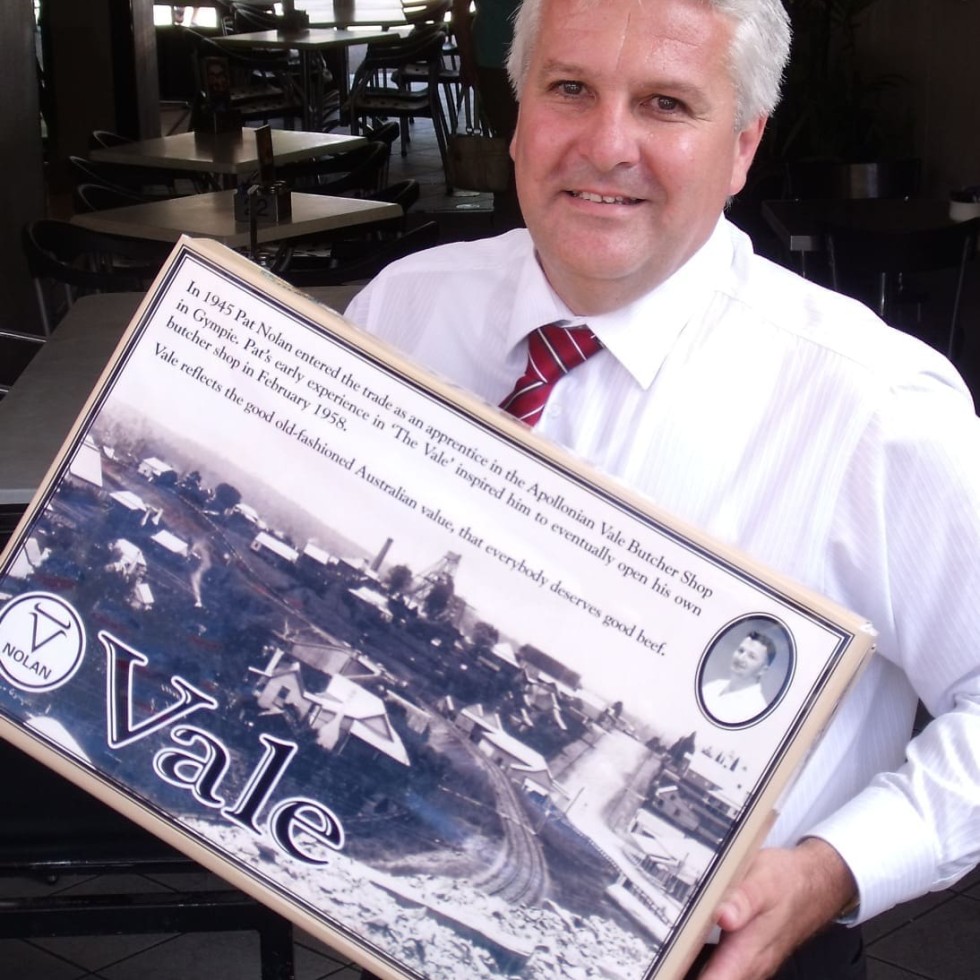 The need to have key rules and arrangements around how a family-run business is managed for profit and competitiveness was strongly highlighted by respected beef processor, Terry Nolan when he spoke at the Rural Press Club function in Brisbane recently.
In his address, Mr Nolan outlined how he and his two brothers, Michael and Tony, operate a consensus-based board structure in their business, Nolan Meats near Gympie.
The structure has proven highly successful, and through working together, the trio have built Nolan Meats up to be the successful, and still growing business that it is today.
In a similar vein, rural education group, RCS, encourages similar structures and disciplines to course graduates so that farming families can live and work together successfully. It was great to see how these tools and disciplines can successfully work in an aligned beef business.
In many ways Nolan Meats is the perfect example of a successful family business.
If all three partners do not agree, they do not proceed. This idea is based on an old African proverb that says 'If you want to go quickly, go alone, if you want to go far, go together', and its working really well for the Nolans.
Their key focus is on people and systems aligning with a shared sense of purpose. This sense of purpose is based around three ideas supported by the RCS ExecutiveLink professional development program, which are:
respect for the past,
to live and value the present, and
to build for the future.
Nolan Meats has built a strong team structure around people, which not only focuses on procedural improvements in all aspects of their operations, but on strategic issues such as marketing and culture.
Culture is seen as key and this is supported by a clear hierarchical set of documents covering vision, mission, policies, customer procedures and forms.
Their vision statement is simple but clear and what I call inspiring – 'Delivering pleasurable meat moments – every time'.
In Mr Nolan's Rural Press Club address, he spoke about the five pillars followed within the business which underpin their values statement:-
encouraging high ethical standards
focussing on quality outcomes through strong compliance to audited quality and inspection systems
delivering value through integrating systems and utilising a flatter management structure
taking a proactive approach to stakeholder drivers that focusses on their enjoyment
using innovation to strive for excellence in all areas and having the courage and confidence to change and to link and build at multiple levels.
Mr Nolan stressed that people are constantly learning from others and that within your business, you always need a project to keep yourself motivated.
The Nolans are proactively engaged with their industry organisation, its strategic planning and direction. They believe they have learnt much from their industry involvement and have applied this outside knowledge within their own business.
Being a family run meat processing company amongst some strong international players shows the strength and adaptability of the approach the Nolan family has brought to their business.
They also respect and acknowledge all the different skills and knowledge each of the directors bring to the table.
I am sure there have been some great debates over the board table at Nolan Meats over the years, but it is great to see that the disciplines they have also bought into their business have allowed them to clearly focus on a unique position and future in the beef industry.
All farming families have the same opportunity to implement successful structures within their own businesses. RCS offers business management and professional development courses designed to help establish such business cultures.
Producers can learn more about RCS's GrazingforProfit program via the website www.rcs.au.com