FINE examples of meat and livestock industry export success stories are celebrated in NAB Agribusiness's 2018 agribusiness calendar launched this week.
Two Queensland beef industry businesses making waves in trade and export – Edwards Livestock and Nolan Meats – have been recognised for their achievements in next year's calendar.
The theme for next year's NAB Agribusiness calendar is trade and export, and it showcases 13 customers from different parts of agriculture who understand how important maintaining and expanding these markets is to their long-term future. Some have adopted latest technologies or built on their heritage, while others have created or entered profitable new niches and markets.
Here's a quick snapshot on this year's beef industry representatives in the calendar:
Edwards Livestock Co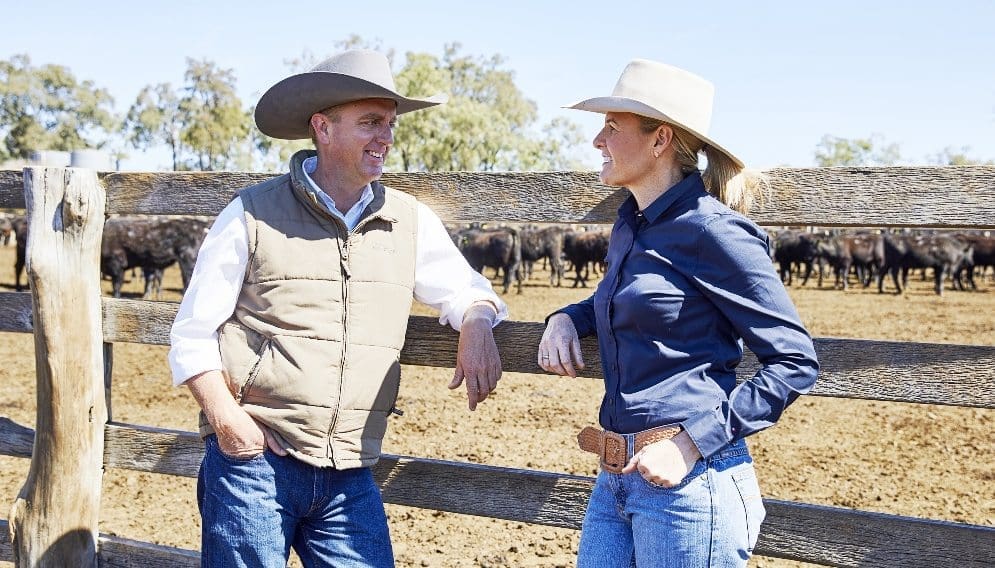 Edwards Livestock Co., owned and operated by Matt and Alice Edwards, pictured above, was formed in 2009 as an F1 Wagyu live cattle and beef export business with Matt's parents Bill and Sue Edwards.
Today the business has an 80 percent share of Australia's live cattle trade to Japan and annually exports about 10,000 F1 and Fullblood Wagyu steers exclusively to Japan from Port of Brisbane's Hamilton wharf.
The couple's business values of loyalty, respect and commitment closely align with their Japanese customers' values and have produced and supported long-standing relationships.
The Edwards' export strategies include forward price commitments for valued suppliers – regardless of economic fluctuations – and breeding genetics from a core Fullblood Wagyu herd that provides bulls/semen for F1 production, while leading the F1 Wagyu industry in commercial AI programs.
To guarantee both quality and consistency of export supply, Edwards Livestock operates two drought-proof quarantine facilities as well as breeding and backgrounding operations. They're also strong advocates for animal welfare in order to maintain the standards and reputation of the live export industry for future success.
Nolan Meats, Gympie, QLD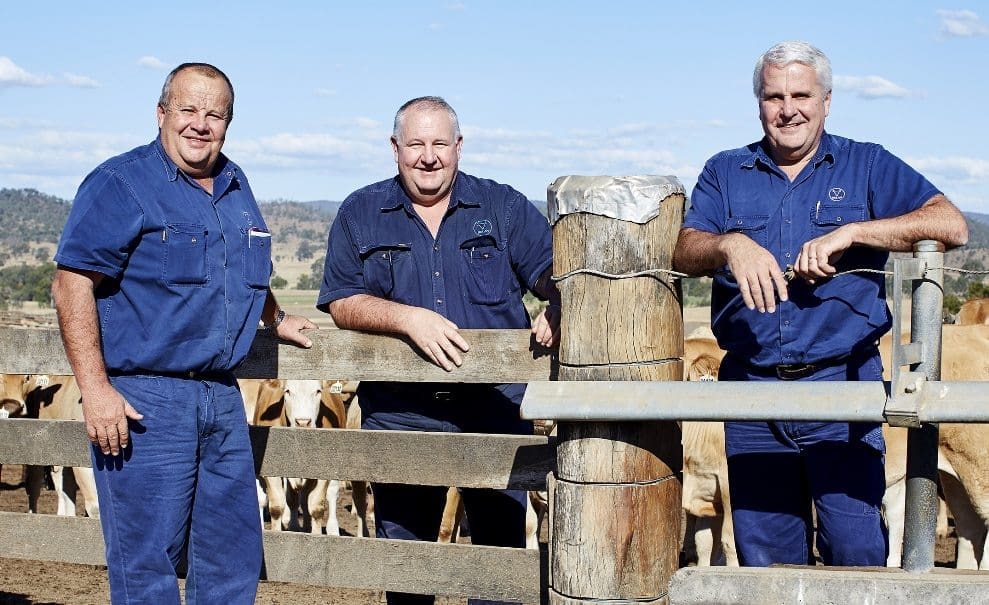 The 60-year-old Nolan family business has grown from a tiny butcher's shop serving Gympie locals to one of Australia's largest family-owned processors, exporters and wholesalers of quality beef.
Under the direction of directors Michael, Tony and Terry Nolan (pictured above), Nolan Meats has expanded to include everything in the beef supply chain from its cattle breeding herd, cattle backgrounding and feedlots to a modern beef processing plant, distribution centre and refrigerated transport fleet used to prepare product for export and domestic sale.
According to co-director Terry Nolan, the scale, quality control and confidence that comes from owning and understanding the whole production chain is key to winning new export markets. It also allowed Nolan Meats in 1997 to be early pioneers and adopters of the then-new Meat Standards Australia meat grading technology. The company started the export ball rolling by gaining Tier 1 export accreditation in 2003, then access to the US in 2006 by pioneering the Australian Export Meat Inspection System (AEMIS), which was formally adopted by industry in 2011.
The Asia Pacific region markets are seen as the company's key area for growth. The family's dedication to producing HGP-free, environmentally sustainable, high-quality beef has resulted in Nolan Meats being acknowledged as an industry leader with export access to more than 100 countries.
Earlier this year the company unveiled its new +$20 million on-site distribution centre, paving the way for likely further plant expansion over the next few years, including a new boning room, which will ultimately take throughput to 1100 head per day, in two 550-head shifts.