Latest listings on our Jobs Central recruitment page:
Livestock Receival Officer (Harvey Beef WA)
Executive Assistant to GM Marketing (AA Co)
Station Managers (Consolidated Pastoral Co)
Head Stockperson, Macumba Station (S. Kidman)
Non-Executive Directors (Livecorp)
Project Manager, Eating Quality R&D (MLA)
Marketing Manager (Allied Beef)
Artisan Butchery Manager & Butchers (Cabassi & Co)
Assistant Manager / Couple (Paspaley Rural, NT)
Senior Manager – Engineering & Operations (Scales Consulting)
Slaughtermen and Boners (HW Greenham).
To access Jobs Central page, including full listings and job descriptions, click here.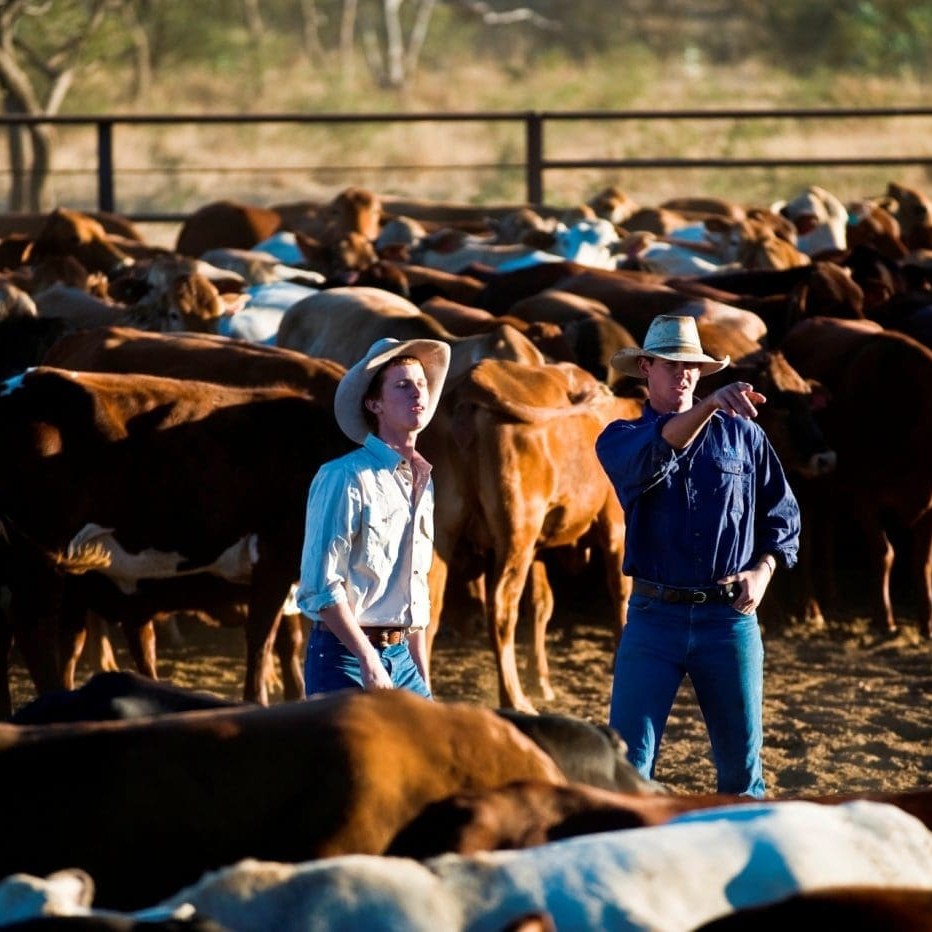 MENTORING is a relationship between two people – the 'mentor' and the 'mentee.'
A mentor passes-on valuable skills, knowledge and insights to mentees to help them develop their abilities and career.
Mentoring is a great way to progress a person's professional and personal development, and help create a more productive organisation. It can also be very rewarding – for both the mentor and the mentee.
Mentoring can help the mentee feel more confident and self-supporting. Mentees can also develop a clearer sense of what they want in their careers and their personal lives. They will develop greater self-awareness and see the world, and themselves, as others do.
For companies involved somewhere along the beef supply chain, mentoring is a good way of efficiently transferring valuable competencies from one person to another. This expands the company's skills base, helps to build strong teams, and can form part of the company's strategy.
Additionally mentoring programs can support a variety of initiatives, including the following:
Talent acquisition
Periods of intense, disruptive high growth
Change management
Succession planning
Mentoring can also be a great tailor-made tactic for addressing the generational divide and tensions in workplaces, such as older generations' micro-managing younger employees and younger generations' overuse on technology.
Many would argue these tensions have always been there, but the generational range and diversity is broadening as we often now have four generations working alongside each other in the workplace.
And with retirement ages getting older, due to economic necessity and better wellbeing into old age, we can only expect the generational range to broaden further.
This type of mentoring can be performed internally within the company, and enables younger or less experienced workers to connect with older, more experienced ones in a non-supervisory capacity for coaching and mentoring in the ways of the world, business and people.
Recent studies report workers from across the generations (Gen Y, Gen X, Boomers, Veterans), found that a massive 75 percent of them thought that a mentoring program would be beneficial.
And it's not just the younger generation who benefits. The mentors themselves also benefit from a mentoring relationship, as they can:
grow their own leadership skills and help others to succeed;
get the satisfaction of passing wisdom and knowledge to others;
learn to connect more effectively with the younger generation;
build wider networks; and
even benefit from 'reverse mentoring' in the areas of new technology and emerging trends.
Privately owned companies such as recruitment and labour resourcing specialist, AWX utilise mentoring programs as part of their initiative to grow and retain employees.
"It's a great way to teach, inspire and reconnect employees," AWX managing director, Tom Strachan said.
"As a mentor, you also learn about your leadership style and leadership is about taking it all in, looking at what we really want to achieve, and determining a compelling path forward so that others will help you make it happen."
"A mentoring program can not only be of great benefit to younger and older workers, it can also lead to greater team cohesion and organisational effectiveness", AWX director Cameron Dart said.
Next week's recruitment article: Part 2 of How to be a good mentor.