Australia's Inter-Collegiate Meat Judging movement this year celebrates 25 years of achievement, and Beef Central is marking the occasion with a series of weekly articles. Last week's introductory item (click here to view), documented the success and achievements of the ICMJ in inspiring bright young candidates towards career paths in the meat and livestock industry. Today, we look at ICMJ's history and reasons for formation, and profile another early team-member's career path.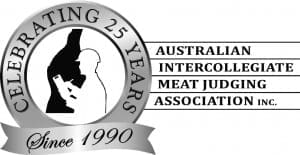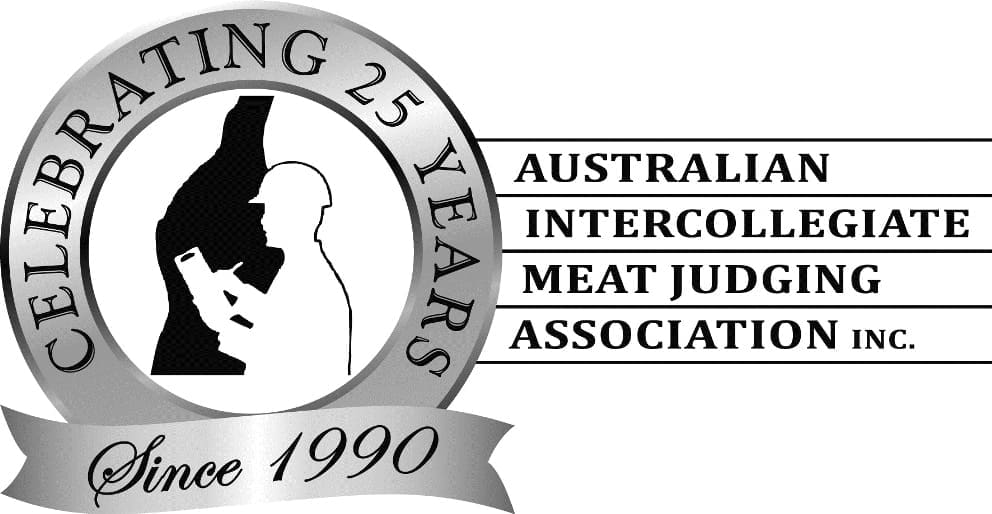 Intercollegiate meat judging (ICMJ) in Australia was born out of a conversation between two industry stakeholders in an abattoir canteen in Greeley, Colorado in 1983, some seven years prior to the first competition being held in Australia.
Churchill Fellowship recipient in meat marketing, John Carter, was travelling the US and went to the National Western ICMJ competition where he met Billy Lloyd, a coach of a US university team.
Mr Lloyd explained his involvement as a competitor, then as a coach and that ICMJ in the US was 'a nursery for meat industry managers'.
According to Mr Carter, in 1983, only 0.5 percent of Australia's meat industry managers had a tertiary education, which is something that he personally set about resurrecting through the establishment of ICMJ in Australia.
Six years later in 1989, Mr Carter, then Chairman of the NSW Meat Industry Authority, brought Roy McDonald, a highly-qualified retired US meat grader to Australia to help fine-tune the Gold brand beef ID scheme in NSW, prior to the establishment of Meat Standards Australia.
It was at this time that McDonald and Carter decided to start ICMJ in Australia to foster trained graders and managers for the industry. 
First Competition – 1990
In June of 1990, seven TAFE college coaches along with Rob Mulley from University of Western Sydney gathered at Riverstone abattoir near Blacktown, NSW, with Roy McDonald, John Carter, Bob Gaden and Owen Gwinn to arrange the structure and training for the upcoming contest.
The first-ever Australian ICMJ competition was held at Glenmore Meats in Glebe, NSW in October 1990. There were 36 competitors from seven institutions. The over-judges for the competition were Bob Gaden (NSW Ag), Roy McDonald and Dick Stone. The presentation dinner was held at Lawson Hotel in Piermont where John Carter delivered the first of many speeches as president, reiterating the message to students that "attention to detail is the key to success" and "getting the little things right means the big things will come right."
The first-ever winner of the Founders Buckle was Rex Suderland, who was also a member the Champion team from East Sydney technical College. (More information on past alumni including Rex available at http://www.icmj.com.au/wherearetheynow.htm#271301086). Coach of east Sydney Technical college team, Gary Keys and Rex travelled to the US the following year to see how ICMJ was run there.
The Early Years – 1991 to 2005
Being a one-day competition, the enthusiasm, knowledge and professionalism of the coaches was always key to the success of the program. Coach training occurred on an annual basis from 1991 to 1994 to ensure a high standard of competition. The NSW MIA flew out a top-class US meat science professor annually to train the coaches including Dwight Loveday, Fred Parish and Tom Carr.
The second ICMJ competition in 1991 was at Mulligans abattoir in Cowra and was won by prominent NSW cattleman, John Manchee, who was then studying at Orange Agricultural College. Overall winners were Hamilton TAFE. Hamilton TAFE coach, Ken Oakley along with Craig Mayne and John Manchee went to the US for a study tour, again attending the ICMJ competition in Greeley Colorado.
In the early years, the ICMJ competition changed venue multiple times from Mulligans in Cowra (1991) to Cargill in Wagga Wagga (1992, 1995, 2001-05), and ICMJ was hosted for many years by Itoham at its new Rockdale processing facility (1993-94 and 1996-2000). John Carter says that "the generosity shown towards the ICMJ program over the years by the hosting processors has been and continues to be overwhelming."
In 1993, there were 93 competitors from which four were chosen on their ability to judge, behaviour, public speaking ability and personal presentation to compete as part of the first-ever Australian National team at the 1994 National Western ICMJ competition in Greeley Colorado. Dr Rob Mulley of UWS and John Carter managed the team, while Sandy Yeates of Colorado State Uni and Jason Strong, then studying at Illinois State University, coached the team.
Mr Carter commented that presenting the first Australian ICMJ team to Billy Lloyd in the same canteen where they had discussed the benefits of ICMJ some 11 years prior was one of his proudest moments.
During the early years, the winning teams changed from Hamilton TAFE (1991-92 & 1996), Regency TAFE (1995) and Werribee TAFE (1994), to the domination of the University of Western Sydney (1993 & 1998), Sydney University (1997, 2001-02) and University of New England (1999, 2000, 2003-05).
Dr Peter Wynn from Sydney University began taking students to compete in ICMJ in 1995 and was involved on the committee soon after. Dr Wynn commented that his time on the committee over the years to the present day has been an interesting journey.
"Back in the early days when mostly TAFEs and Agricultural colleges competed, committee meetings would go on forever arguing the rules, discussing specifications, dentition and fatness without actually getting into the science of meat production or quality much at all," he said. "A one-day competition where students fight-it-out on their ability to judge in a subjective way was never sustainable under those circumstances."
Time for change and expansion – 2006 to 2014
In 2006 the decision was made by the volunteer ICMJ committee to change the program from a one-day competition to a five-day event including industry presentations, practical workshops, a careers expo, small stock and beef judging competitions.
Universities and agricultural colleges were travelling long distances to compete for the Roy McDonald shield, and a possible trip to the US but this was not sustainable in the ever-changing University environment. Dr Peter Wynn said that the program needed to change "to incorporate more meat science so that students could learn why they judge carcases and primals for the things they do."
"The aim of ICMJ shifted towards growing students' knowledge of the science behind the practical aspects of converting muscle to meat, along with learning about carcase preparation, meat quality, meat packaging and storage, plus research and marketing at a basic level," Dr Wynn said.
The five-day day program also provided time to highlight the high demand for enthusiastic graduates in the meat and livestock industry throughout Australia.
Dr Wynn said increasing the students' scientific and practical knowledge of the meat industries through ICMJ was extremely valuable for the industry, as "meat science is actually taught in a very minimalist way at many universities around Australia which offer agricultural degrees."
"Without ICMJ, the majority of students graduating with a bachelor of agricultural, animal science or the like could get through their entire degrees without even seeing the inside of an abattoir."
In 2006, the ICMJ conference and competition moved north to the University of New England and the competition was held at Cargill's beef processing plant in Tamworth. Due to a change in semesters at UNE, in 2012, ICMJ shifted the conference and competition to Charles Sturt University and Teys Australia beef processing plant in Wagga Wagga.
Since 2006, the attendance of students has increased annually, which is a good sign of a successful program.
In 2014, for the twenty-fifth year of ICMJ, there are more than 150 students and 35 coaches registered for the event, from as far away as Murdoch University in Perth, Adelaide University, University of Queensland in Gatton, along with four international teams.
Alumni Profile: Cye Travers
 
ICMJ Involvement:
Competed for University of Western Sydney, Hawkesbury in 1994
Won the Founders' Buckle in 1994 for champion individual
Selected on the Australian national ICMJ team 1995
Coached of USW and Werrington TAFE team in 1995
Graduated with a Bachelor of Applied Science Agriculture
Assistant coach of the Australian national team in 2000 (The only year Australia has taken out their division of the competition at the National Western Stock Show)
ICMJ committee member from 1996 till 2002
Current position:
General Manger AA Co Branded Beef Group
Since your involvement in ICMJ, what career path have you followed?
Following ICMJ and Uni, I went into the newly-forming Meat Standards Australia program and became assistant manager MSA grading services for five years, before managing a pastoral company in NSW for eight years. I have been with AA Co for 18 months starting as manager of production and processing and now general manger of the Beef Group. Throughout the last five years I have also been a director of Blue Sky Agribusiness which is a solutions, advisory, compliance, and training company working both in Australia and overseas in the areas of processing and live export.
Why do you think ICMJ has been successful in running for 25 years?
From a student participation perspective, it is one of their best opportunities to be involved at an industry application or hands-on level, and to see what actually happens and why, and to learn about industry standards. It can also potentially further advance career prospects for participants. From an industry level, it is one of the only facilities available to educate and recruit students that have demonstrated some skills and attention to detail.
What impact did ICMJ have on your interest in the meat industry?
I, like 99.9pc of students doing Agriculture related courses, had none or very little involvement in the 'meat' side of the industry, and really only thought about the 'livestock' industry as my career path. For me it was only because of ICMJ that I got the exposure to the meat industry and found the business and science side of it very interesting, and of course how important the whole chain was to the 'industry' and my future career development. I was lucky enough to do well at the competition and that resulted in being offered one of the first jobs in the new MSA program which was to go on and revolutionise meat science, meat grading and the industry.
What does a typical day in your role at AA Co involve?
In my current position it involves most aspects of the supply chain in a vertically integrated beef company. That can include sourcing and coordinating cattle supply; managing production at processing including specifications and yields and coordinating several processing facilities; market access and QA issues associated with production; overseeing freight and logistics for boxed product; and managing a sales and marketing team for the AA Co brand beef program. And these days, everything involves budgeting, finance and IT issues. The AA Co Branded Beef group is now also becoming heavily involved with the new processing facility that is being built in Darwin.
What is unique about the meat industry as a career choice?
It provides variety of options and range of aspects of the supply chain that graduates can be involved in. It also has a good blend of hands-on, science, business and technology that can keep it interesting. I believe that it still isn't a first-choice career for a lot of students because of the 'abattoir' stigma, but there is a lot more to it than that, and it has evolved significantly in the last 10-15 years. For this reason it is a good opportunity for graduates as there is less competition and you can get your foot in the door of a rapidly progressing industry.
How have you seen the meat industry or ICMJ evolve since your involvement in ICMJ?
The evolution of the meat industry in the last 10-15 years has probably been more rapid than any other segment of the agricultural industry, its adoption of science and technology along with increased regulations involved with being in a food industry have been exciting from a relatively low base in the past. The ICMJ competition has also evolved from being a one off competition to something that has increased involvement of students with opportunities now from High School to Tertiary level and has increased participation across Australia and internationally. ICMJ has grown into an education and careers series of events which was much needed by the industry and education facilities. 
Monday next week: Involvement of international teams and importance of building alliances with key markets. Alumni profile – Kate Neath.