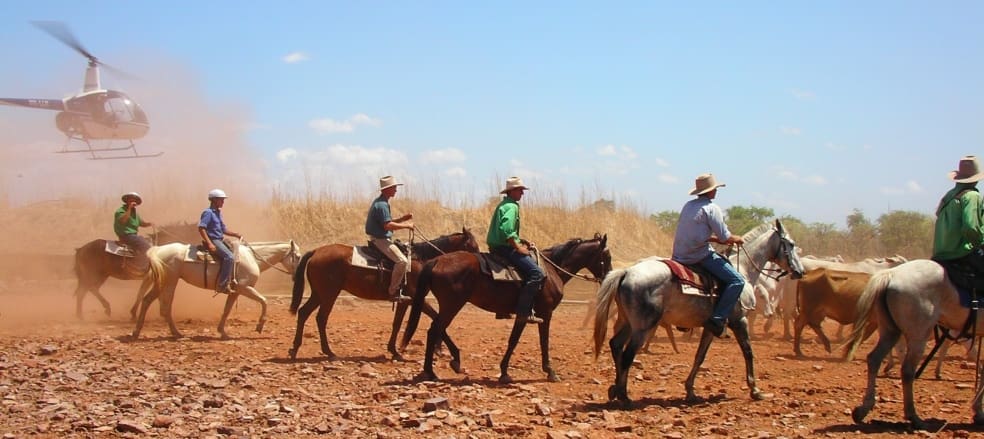 THINKING about a career move in 2019, or even a fresh start in a role similar to what you're currently doing?
There's a bunch of great new job opportunities currently posted on Beef Central's recruitment page, Jobs Central, as the meat and livestock industry prepares for the 2019 year ahead.
Recent postings include operations and management positions in extensive cattle production, lotfeeding, rangelands and environmental management, export and domestic beef sales, agribusiness management and sales, meat processing and trading management, quality assurance and industry service delivery.
The roles extend from entry-level trainee positions right through to senior management, and have been placed by family-scale enterprises through to corporate giants. The positions are located throughout Australia, as well as overseas.
The list shows the sheer diversity that now exists for exciting and rewarding employment across the Australian red meat and livestock supply chain.
Just some of the recent listings on Jobs Central include:
Managing Director (Agricultural Appointments client)
Head Stockperson (Consolidated Pastoral Co)
Station Hand (Australian Agricultural Co)
Manager – Stakeholder Engagement (MLA)
Feeding/Milling Team Operator (Stanbroke)
Sales & Nutrition Representative (Stocklick Trading)
Leading Station Hand (Woakwine Station, SA)
Feedlot  Manager (Ausvision Rural Services, WA)
Pen Rider (Rangers Valley feedlot)
Head Stockpersons (ACC & ACBH Group)
Quality Assurance and Administration (Eva Valley Meats, NT)
Livestock Project Officer (VFF)
Food Solutions Manager (Kilcoy Global Foods)
Farm Managers x 4 (Rimfire Resources client)
Farm Managers and general manager (Viridis Ag, WA)
Head stockman (Hilltop Meats)
Stud coordinator – NT (North Australian Pastoral Co)
Pastoral Development Officer – Yungngora Association Inc)
Head Stockpersons – Various locations (Hancock Prospecting)
Overseer and station hand (TRT Pastoral)
Click here to access these and other exciting meat and livestock supply chain jobs currently listed on Jobs Central.