RANGERS Valley's premium Angus brand "Black Market" was last night crowned grainfed and overall champion of the 2019 Darling Downs Beef Battle following a blind taste test of sirloin steaks from 10 premier brands involving no less than 324 individual judges.
Arcadian Organic Natural Meat Co also enjoyed success, winning the grassfed champion award with its certified organic and carbon neutral brand Cleaver's.
The unique competition was conceived by Toowoomba and Surat Basin Enterprise Food Leaders Australia last year to showcase the extraordinary amount of high quality branded beef produced within two hours of the city.
The Darling Downs region may be a relatively small part of Australia geographically, but as a beef producing region it is a national powerhouse.
More than 60 percent of Australia's grainfed cattle are produced within one hour of Toowoomba, and more than 70 percent of the country's beef processing capacity lies within  two hours of the Darling Downs city.
The list of brands showcased in last night's competition reinforces the premier quality of locally produced beef – NH Foods Australia's Angus Reserve (the 2018 Darling Downs Beef Battle champion); Arcadian Organic and Natural Meat Co's Cleaver's; JBS Australia's Yardstick; John Dee's Super Gold; Kilcoy Global Foods' Kilcoy Six40; Maranoa Beef Grassfed; Mort & Co's Phoenix; Rangers Valley's Black Market; Stanbroke's Diamantina; and the Hart family's Stockyard Beef.
Bruce McConnel, general manager of TSBE Food Leaders Australia, said the event was a celebration of Australia's premier beef region.
"Many regions in Australia claim to be the beef capital, but none can truly compete with the Darling Downs on the true scale of industry that we have," he told the full house crowd at the Toowoomba Racecourse last night.
Also unique to this competition is the manner in which it is judged.
Throughout the night audience members taste test sirloins from each of the 10 brands – without knowing which is which – and individually enter their ratings on five categories – flavour, flavour intensity, tenderness, juiciness and overall likeability – via their smart phones.
So high was the standard of competition that only 0.01 points separated the overall winner from second place after the ratings from 324 audience members were tallied.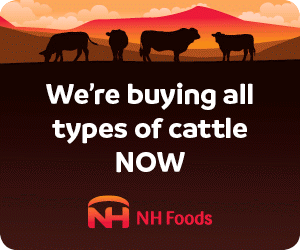 Crowned overall champion was Rangers Valley's elite Black Market long-fed, high marbling Angus brand.
The brand is 100 percent verified Angus beef, free of HGPs, fed for 270 days and a minimum of marble score 5 or higher.
"It is a very unique product purely because you don't get a lot of Angus that are marbling that high," Rangers Valley  Manager Meat Division Andrew Moore explained.
"We get great feedback on the product all around the world – when chefs use it they tell us it is the best meat we have ever used."
In accepting the champion trophy, Rangers Valley MD Keith Howe told the audience it was very pleasing to see the premium Angus brand come out on top.
"It is great to see the Black Market brand which is exported to many countries around the world and sits in some of the best restaurants with some of the best Michelin star chefs, so we're very grateful to see Black Market sitting up as number one tonight."
Second in the Grainfed section of the competition behind Black Market was John Dee's Super Gold brand, while Stanbroke's Diamantina brand took third place.
In the grassfed section Arcadian Organic and Natural Meat Company's Cleaver's brand took top honours.
Beef for the Cleaver's brand is sourced from certified organic grassfed cattle throughout Queensland. It is sold domestically through more than 1000 Coles, Woolworths and independent supermarkets across Australia, and exported to major markets around the world.
The Toowoomba-based company recently made global headlines by becoming the first Australian meat supply chain to become 100 percent carbon neutral.
"An independent organisation has audited our business to identify the maximum size of our carbon footprint, but we made an allowance of an extra 25 percent, and acquired carbon offsets to that level, so it absolutely guarantees every animal, every process and every product is carbon neutral,"Arcadian Organic Natural Meat Company marketing and innovation director Paul da Silva told Beef Central at last night's event. (See earlier Beef Central article here)
Mr da Silva said the consumer reaction had been very positive.
When Arcadian's carbon neutral status was announced in the US in conjunction with the UN Climate Change summit in September, the news was covered by more than 70 US media organisations, with story also featuring on Reuters massive news billboard in New York's Times Square.
"From a product point of view, the product is focused on what the consumer wants – it is certified organic, has the highest standard of welfare, is certified non-GMO, and it is carbon neutral," Mr da Silva said.
"The organic production system is the same way humans have raised cattle for 10,000 years, literally that is sustainability because we have done a 10,000 year experiment."
So popular was the Darling Downs Beef Battle in its second year the number of brands seeking to be involved had to be limited to 10, and the size of the audience was capped only by the limitations of finding a venue large enough to accommodate the event, with tickets sold out long ago.
Following the introduction of individual judging via Smartphones this year, the technological flavour will continue at next year's event. Mr McConnel said a food processing robot being developed by the University of Southern Queensland will be used to trim and cut every piece of steak served at the 2020 Darling Downs Beef Battle.