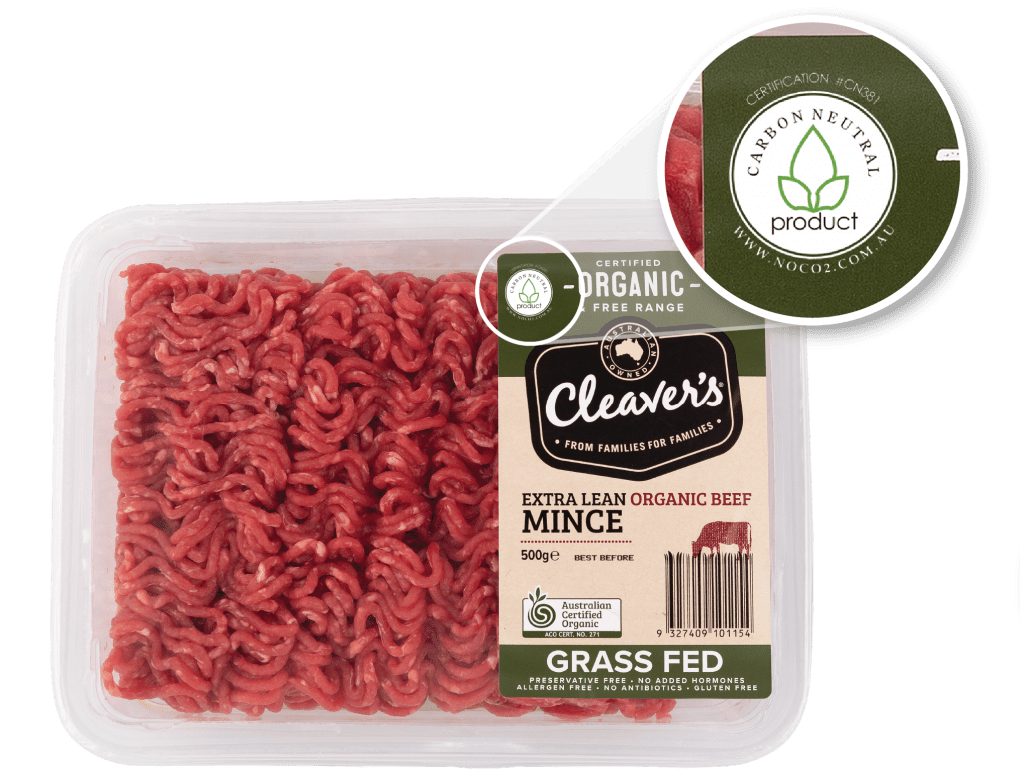 FRESH beef is about to be sold in Australia's national supermarket chains for the first time bearing carbon-neutral production claims.
More than 1000 Coles and Woolworths stores across Australia in coming weeks will start to stock their Cleaver's and Macro Certified Organic meat ranges with carbon neutral identity.
The move is part of dedicated Organic supplier and exporter, Arcadian Organic & Natural's Meat Co's adoption of carbon neutrality as part of its production claims, across its entire business.
Queensland-based Arcadian is claiming an Australian meat industry first, in becoming 100 percent carbon neutral across its entire supply chain.
Several other beef businesses, have earlier made claims about carbon neutrality, but these vary significantly from the Arcadian model. The North Australian Pastoral Co, for example, recently announced carbon neutrality, but this is specifically for beef produced under the company's new Five Founders beef brand. In April, Victorian meat wholesaler/distributor, Flinders + Co Meats announced a carbon neutral program, but this covers only the company's wholesale/distribution activities, and not the production of the beef itself.
In Arcadian's case, the carbon assessment and offset engages with every animal, every product and every process used to grow, manufacture and deliver the meat to the customer.
A dedicated Carbon Neutral Logo granted by the Carbon Reduction Institute, pictured above, will shortly start appearing on supermarket pre-packs. In addition to domestic supply, Arcadian supplies large Certified Organic exports markets in the United States and Asia. All the company's products in those markets will also in future carry the carbon-neutral claim.
Beef Central published this item recently, highlighting the launch of the world's first carbon-neutral shipping service offered to sea freight customers.
Natural fit between organics and carbon claims
Arcadian founder and chief executive, Alister Ferguson agreed that there was a 'natural fit' between certified organic meat production systems and carbon neutral claims.
"As an organic beef producer, we already have a lot of claims to satisfy a lot of different customer expectations," he said.
"We now have third party certifications for many attributes – 'organic', 'grassfed', 'non-GMO' and 'animal welfare' for example, and there has just been a move more recently – led especially out of our US market – more broadly about good stewardship of the land," he said.
"Issues like this, and carbon footprint, are becoming more frequently requested and relevant among our customers. They want to know not only that the product is clean and green, but that it is ethically raised, and underpinned by good custodianship of the land. And carbon neutrality is increasingly coming into that equation."
"It's all part of the broader extension of brand claims that is occurring, to cover more attributes."
Focus on reducing carbon footprint
While Arcadian's initial push into carbon neutrality is built around purchasing carbon credits, the company is also working 'at the other end', with its cattle suppliers to move towards moderation of emissions. That might be a three to five year process, Mr Ferguson said.
"Essentially, reducing the time to slaughter means less methane emissions. More fencing and waters and other management interventions that can contribute to the animal spending less time in the paddock ultimately reduces carbon."
He said the carbon/methane minimisation project would be tackled in a phased approach, starting with six of the Arcadian supply chain's largest livestock suppliers, to act as a 'template.'
"Obviously, the more we can reduce carbon output at the livestock level, the less we have to purchase carbon offsets over time," he said.
"If any livestock supplier gets to surplus on their credits, they would then have the opportunity to sell that surplus on the Australian market, which is potentially another revenue stream. And those funds could then be used to put back towards further improvements in managing the cattle for lower footprint."
Mr Ferguson said it would be nice to think that one day the business could be carbon neutral without having to buy credits, but it would be a slow process.
"For those suppliers who want to be involved, certainly the opportunity is there, and we will put a full support team in place to help our suppliers through the process," he said.
Certification process
Arcadian partnered with consultants the Carbon Reduction Institute (CRI) to achieve its carbon neutral milestone.
CRI did a 'deep dive' in analysing the entire Arcadian supply chain, starting with around 180,000 grassfed certified organic livestock located on 120 grazing properties across the country, calculating how much carbon is currently being produced. That carbon 'footprint' assessment also covered all other stages of the production system including livestock transport, processing, refrigeration, value-adding and sea-freight shipment to international markets.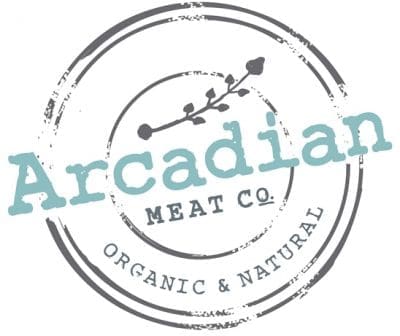 Arcadian officially achieved carbon neutral status in June, when it became a NoCO2 business under CRI's NoCO2 certification program. Every process and all products sold by Arcadian since then are certified carbon neutral.
Arcadian has invested carefully in carbon offsets to compensate for the company's carbon footprint. The company started with a list of about 19 projects from which it could purchase carbon credits, eventually choosing the Mytrah Wind Power Farm project in India, which is responsible for removing large amounts of carbon emissions by generating clean electricity for the Indian Grid.
This specific project was chosen because of its contribution to the local community as well as its carbon credentials. The Mytrah project provides major benefits to surrounding villages by boosting access to education and clean water as well as providing employment opportunities.
The voluntary decision to move down the carbon neutral path was based on Arcadian's core business value of responsibility, Mr Ferguson said.
The business aimed to 'treat animals well, treat people well and treat the land well.'
"For us, this is a big achievement," he said. "It means that everything Arcadian does is 100pc carbon neutral – every product, every process," he said.
"We understand that our prosperity is tied to the land. We want to do everything we can to ensure the natural patterns that have produced our productive landscape remain as they have always been, keeping the country healthy and productive. This made us look closely at our carbon footprint and how we manage it.
"The result was that we chose to make Arcadian's entire business and all of our products carbon neutral. It was a major commitment for us, but it's the right thing to do. Becoming carbon neutral is right ethically, and it's right commercially."
"Certified organic livestock production is essentially the same method that humans have used to farm animals for the last 10,000 years. That's a sustainable industry. Becoming carbon neutral is Arcadian's contribution to making it possible for another 10,000 years" Mr Ferguson said.
About Arcadian Organic & Natural Meat Co:
Arcadian Organic & Natural Meat Co. is a leading global supplier of premium quality certified organic and natural meat. It is a pioneer in the organic meat industry both in Australia and internationally. The company's website says Arcadian prides itself on a history of innovation, market leadership and creating award-winning products to meet the changing demands of the market. Arcadian proudly maintains year-round supply of the highest quality organic & natural meat products to the domestic market and major customers in nine countries. The company has twice won 'Exporter of the Year' in the Australian Organic annual awards.