Queensland's Minister for Agriculture says that despite a number of recently publicised tick incursions in tick-free areas, Queensland's cattle tick line is proving to be a robust line of defence against cattle ticks.
In the past 12 months Beef Central has reported incursions in tick free areas near Wandoan and Chinchilla.
Minister for Agricultural Industry Development and Fisheries Mark Furner said with the exception of occasional detections of cattle tick along the edge of the free zone, livestock owners could rely on the tick line doing its job.
"The new tick line alignment was adopted in 2016 and it has served our valuable livestock industry well," Mr Furner said.
"Any new infestations in the tick free zone are consistent with patterns from previous years, with the majority occurring less than 30 kilometres from the tick infested zone.
"This is great news. On average, 30-50 new infestations are reported each year and these are in the areas close to the tick line, particularly from Toowoomba to the South Burnett and the northern Darling Downs."
Mr Furner said the number of incursions was not unexpected as the environment in these areas is very suitable for tick survival and propagation.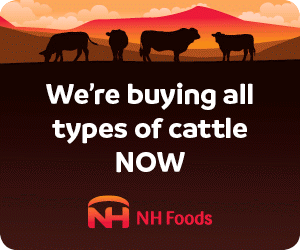 "There has only been one recent spike in numbers and that was in 2014-15 after a period of high rainfall," Mr Furner said.
"I am also pleased to report that the vast majority of livestock owners and other stakeholders in the supply chain are doing the right thing and abiding by all of the tick line requirements.
"While we are conducting investigations into a number of matters, to date there has been no need for fines or prosecutions in relation to the current cattle tick line."
Detections in the cattle tick free zone in recent years have been steady with the following recorded:
2017 –  31
2018 –  31
2019 –  27
Mr Furner said the current tickline operation and alignment had been under assessment by a Cattle Tick Line Review Working Group, with a final report due soon.
Source: Minister for Agricultural Industry Development and Fisheries