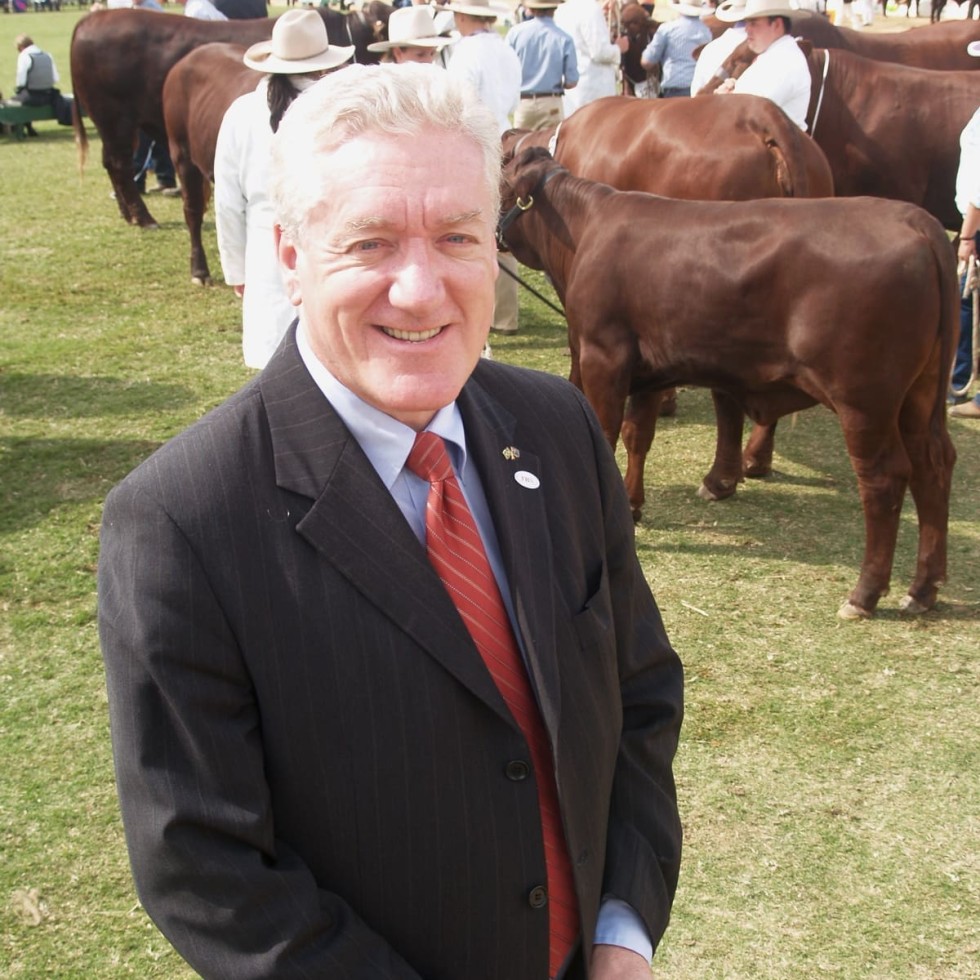 A clearer picture is starting to emerge about the possible makeup of the next Meat and Livestock Australia board, as several existing directors declare their hand, and new potential candidates emerge.
The first significant change comes as a result of a career move by former JBS Australia chief executive Iain Mars, who will not be re-standing for the board seat reserved for a stakeholder with specialist processing/international marketing skills.
Mr Mars' three-year term was due to expire in November, but he confirmed to Beef Central this morning that he has accepted a new position working in Brazil that has eliminated any possibility of him re-standing for the MLA board.
Mr Mars will in coming weeks become the chief executive officer of Minerva Dawn Farms, a joint venture between Dawn Meats of Ireland and Brazil's Minerva.
Minerva Dawn Farms has operations in Brazil producing a wide range of cooked meat products. Apart from this joint venture, Dawn Meats has operations in Ireland and the UK, while Minerva has operations in Uruguay, Paraguay and Brazil.
Beef Central speculated about prospects for Mr Mars' future MLA board role back in January when it broke the news that he would stand down from his position as head of JBS Australia, replaced by Andre Nogueira. It was suggested in a JBS communique at that time that Mr Mars was likely to take up a senior management role with JBS in its Brazilian operations, effectively wiping-out any prospect of further MLA board engagement.
While that did not eventuate, his appointment by Minerva Dawn Farms produces the same outcome.
A boardmember with specialist processing sector skills is one of four board positions for which candidates are being sought for this year's MLA annual general meeting process, due to be voted-on by levy payers in November.
Applications have now closed for the four positions, in line with the producer organisation's current skills-based boardmember selection policy. Beef Central understands more than 100 industry stakeholders have nominated for one of the four positions, with nominations now under review by the MLA board selection committee.
The four positions open for nomination this year call for skills in at least one of the following areas:
Extensive experience in managing R&D programs with scientific experience, working with government and industry stakeholders on R&D issues. Current boardmember filling this skills-set, CSIRO Livestock's Dr Greg Harper, will this year complete his first three-year board term. He indicated to Beef Central this morning his intention to re-nominate for a second term, but there are no guarantees of incumbents being re-proposed by the selection committee. Previous industry stakeholders to fill the R&D expertise role included former Beef CRC head, Dr Bernie Bindon.
Domestic and global marketing, preferably with intensive animal production and processing knowledge. The incumbent boardmember filling this role is Iain Mars. Several strong candidates have nominated to replace him in this role, both northern and southern-based, and from family and corporate-scale enterprises.
Experience in Australia's western livestock production systems. This board seat is currently occupied by WA's experienced lamb producer and processor Peter Trefort, who has indicated he will re-stand for a board seat. Again, as with Dr Harper, there are no guarantees that incumbents will automatically be re-proposed by the selection committee.
The fourth board position is seeking a candidate with strong financial skills in audit, financial control and reporting, management accounting, risk and investment appraisal built through professional experience.
While there are only three current 'active' board positions to be filled, the MLA board is exercising its right this year to fill a vacancy around the board table, which will take the current board member numbers from 10 to 11.
MLA levy-paying members will vote to approve or reject each of the four candidates put forward by the board selection committee at this year's AGM in Fremantle on November 15.
The 2012 MLA annual general meeting process from here:
14 September – Deadline for producers to sign up as an MLA member to have an option to gain their full voting entitlements
14 September – Resolution deadline (resolutions including Board candidates will be announced around this time)
4 October – Levies Notice return deadline
13 November – Proxy Deadline at 2pm, WA time
15 November – Producer Forum & MLA AGM.