CATTLE producers across Australia are likely to start hearing more details in coming weeks about how proposals to create a new body to lead the grassfed cattle industry in future are taking shape.
A steering committee of industry representatives* and being chaired by independent executive Andrew Macaulay is working toward transitioning the Cattle Council of Australia to a new entity by 30 June 2022.
There have been numerous attempts to restructure national grassfed producer representation over the past decade, but all have ultimately failed to achieve consensus, with funding mechanisms, voting systems and board election models among the primary stumbling blocks.
One element that may prove the difference this time around is the reported commitment of Federal Agriculture Minister David Littleproud to the goal of finally seeing a restructure through.
Writing in an update published on Beef Central this week, Cattle Council of Australia president Markus Rathsmann said Mr Littleproud has been pivotal to the process of bringing industry representatives together to achieve a long-awaited result on industry restructure.
"For the last 10 years, and after numerous Senate inquiries, we now have a minister delivering outcomes for reform of the peak body, rather than just promising it," Mr Rathsmann wrote.
Another factor adding to the compulsion to achieve a result this time around is Cattle Council's increasingly precarious financial position.
Reductions in MLA's service agreement funding for CCA in recent years and lower dividends from the Red Meat Industry Fund have reportedly exacerbated the continued downward spiral of operating revenue available to CCA to fund its activities.
RELATED: Running cattle industry leadership on smell of an oily rag can't end well
As the peak industry council representing an estimated 50,000 producers across Australia, there is a sense that the organisation is no longer in a position to be able to do what it is required to do to properly protect and advance the interests of the sector, increasing the need for a solution sooner rather than later.
A looming Federal Election in the first half of this year, which could lead to a possible change of Government and the loss of recent momentum, also adds to the feeling that if a restructure is to be achieved, an agreement will need to be struck soon.
If a clear position is not reached, presumably the result will be a continuation of the status quo and Cattle Council of Australia continuing to do what it can within the constraints of its dwindling funding base.
Funding
With previous Federal Ag Ministers and the incumbent David Littleproud declaring that access to compulsory levy funds is "off the table", Mr Rathsmann wrote that a voluntary levy that sits alongside the statutory levy is on the table.
The mechanics of how a voluntary levy might work and at what rate it would be levied are details yet to be publicly discussed.
Previous discussions on the topic suggest producers would be given the option to either "opt in" or "opt out" of paying a voluntary levy alongside the existing $5/head mandatory cattle transaction levy.
Mr Rathsmann noted in his article that "strong majority support" for such an option would have to be demonstrated before it could be adopted, suggesting growers will get the chance to vote on a proposal at some point in coming months.
"While it is ambitious, we will be able to transition to a stronger and more powerful industry council by 1 July 2022. Cattle producers have certainly waited long enough for a properly resourced, united and democratically elected Peak industry Council to meet the needs of our grassfed industry," he wrote.
Since being publised on Monday, Mr Rathsmann's article has attracted several comments, highlighting some of the issues still being debate by interested parties.
The option of a "one producer, one vote" system versus a two-tiered voting structure for large and small levy payers is among the issues generating debate.
Roma cattle producer Jock Douglas, a former President of the Cattlemen's Union of Australia and a member of Cattle Producers Australia implementation committee, argues that a two-tiered structure of representation is required to provide the balance needed to ensure "engagement for all"
The current MLA system which allocates voting rights to individual producers based on the quantum of cattle transaction levies they pay is inappropriate, he wrote, because it gives the big producer operatives with big numbers of cattle dominance and leaves smaller producers with little clout and therefore little interest.
But, by the same token, a 'one producer-one vote' situation for the new organisation would leave the big producers largely out in the cold and was also inappropriate.
"There is an important aspect to representation which must be considered in this process of reform. Grassfed cattle producers include many large corporate and family businesses with big cattle numbers and major investment and employment. They are cattle industry specialists. There is leading innovation in production, there is expertise and involvement in value chain development, there is experience in developing export markets – and more.
"Having a representative structure for the grassfed cattle industry which embraces engagement of these businesses as participants in representation is needed for industry progress.
"A two-tiered structure does this by balancing the many producers with smaller herds and the fewer producers with bigger herds. It supports engagement of all participants. A two-tiered representative structure should be further considered by all in the industry."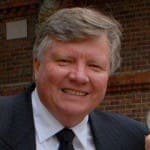 John Gunthorpe, a former AMH CEO and creator of the Australian Cattle Industry Council interest group, said an Industry Leaders Forum convened as part of the Ministerial-led restructure process has voted to approve a plan that specifies a "one man, one vote" process, in effect rejecting another plan that contained a two-tier system.
"The voting is to be one man one vote, as it is in our federal election upon us shortly. Billionaires only get one vote, but they can influence the outcome as demonstrated by Clive Palmer at the last federal election. It is in the interest of our large producers to have a strong body advocating for the industry. They will influence its direction through their support. Let's have no more mention of a two-tier system."
Steering Committee chair Andrew Macaulay told Beef Central that the committee wants to hear the views of all industry participants.
"To be effective the new entity needs to be endorsed by all industry," he said.
"Consequently the Steering Committee is soliciting the opinion of all industry participants.
"All these options are on the table, with addition of others, and the committee will be guided by that broad regional industry consultation."
He said a timetable of regional industry consultation meetings is being planned by the Steering Committee now, and will be communicated mid-February.
Correction: The original version of this article incorrectly stated that the steering committee was appointed by Agriculture Minister David Littleproud. The eight-person committee was formed from two representatives each from Cattle Council of Australia, Cattle Producers Australia, the Northern Pastoral Group and State Farm Organisations.