Beef Central occasionally publishes lists of recent appointments, departures or achievements occurring across the red meat supply chain, both private sector and government. Details for submissions are provided at the bottom of this article….
Senior R&D managers depart MLA
Herefords appoint commercial development manager
New chief executive for PBPL
IFST appoints new chief executive
Beef Central columnist awarded life membership of NTLEA
New Qld manager for Australian Wholesale Meats
Young scientists acknowledged for food safety, meat quality work
Senior R&D managers depart MLA
MORE senior management personnel within Meat & Livestock Australia have left the company this week – this time in the research and development space.
Dr Wayne Hall, who has most recently served as grassfed productivity program manager, and Dr Mick Quirk, research and development project manager, both finished with the industry service delivery company, somewhat abruptly, yesterday.
MLA staff were told that new roles as part of MLA's new structure for its on-farm innovation and adoption team, announced last month, were "offered to the most suitable internal candidates" for consideration.
After deliberating on the new structure and roles for the past few weeks, both Drs Hall and Quirk decided not to move forward in the new roles that were offered to them in the restructure process, staff were told.
Both had made enormous contributions to the northern beef industry over their careers, general manager of the on-farm innovation and adoption division Dr Matthew McDonagh said.
Since joining MLA in 2002, Dr Hall led numerous high
profile R&D projects with a focus on animal production and reproductive efficiency.
A specialist in grazing land management, Dr Quirk joined MLA in 2011, leading projects focused on northern Australia with a focus on grazing land management and natural resources management.
Both men worked on high-profile R&D projects including the Wambiana grazing trials, Edge Network, the role out of a new psyllid-resistant leucaena, as well as the establishment of northern beef regional performance benchmarks through the 'CashCow' project.
In June last year, the MLA board asked new managing director Richard Norton to oversee a complete review and restructure of the organisation's extension activities, triggered in part by a critical independent review of MLA's Livestock Production Innovation (LPI) unit a year earlier.
MLA is expected to make further management appointments in its new on-farm innovation and adoption team next month. Dr Matthew McDonagh was appointed general manager of the on-farm innovation and adoption division in February.
The departures of Drs Hall and Quirk take the tally in MLA staff who have left the producer-owned service delivery company since the announcement of CEO Richard Norton's internal review process in August (Sweeping changes in MLA structure) to 33. There are currently 233 full-time, part-time, casual, external, fixed-term and international employees working for MLA, Beef Central has been told.
Herefords appoint commercial development manager
Andrew Donoghue has joined the staff at Herefords Australia as the breed society's new commercial development officer.
Mr Donoghue's role involves coordinating Herefords Australia's Black Baldy trials, any new Beef Information Nucleus trials and building lotfeeder acceptance for Hereford cattle.
"The ultimate goal is to increase demand for Hereford cattle across the beef industry,'' he said.
Mr Donoghue was raised on his family property near Coolah, in NSW, where his parents produced stud and commercial Hereford cattle, Merino sheep and crops. He jackarooed in NSW and Victoria after studying at Marcus Oldham College in Geelong.
He worked in the family farm business until Toolangatta was sold in 2009, and then took up the role of business and product development manager for Practical Systems in Armidale, working closely with stud and commercial cattle and sheep producers in developing and refining the company's Stockbook software.
New chief executive for PBPL
Port of Brisbane Pty Ltd has appointment Roy Cummins as its new chief executive officer, effective from 1 June this year. Mr Cummins will replace outgoing CEO, Russell Smith, who announced his resignation from the role late last year.
Port of Brisbane is easily the largest load port in Australia for beef exports, and the facility is the fastest growing port infrastructure for all commodities in Australia.
Mr Cummins will bring substantial port management and maritime experience, having worked in the ports industry for more than 25 years.
"Roy's expertise lies in his extensive port development, strategy and leadership experience, which he has gained in both Australia and internationally," PBPL chairman Jerry Maycock said.
He has held a variety of port management roles including seven years working for P&O on the Australian waterfront up to 2006, and the last five years managing a significant ports portfolio as chief commercial officer of Global Ports Investments, one of Europe's larger amalgamated port companies.
IFST appoints new CEO
The Board of the Australian Institute of Food Science and Technology has appointed Georgie Aley as its first chief executive officer. She took up her role earlier this month.
Ms Aley takes on the newly-created role to strategically drive AIFST's promotion and support of Australian food industry professionals, and their contribution to both the local and global markets.
Dr Anne Astin, chair of AIFST, said the institute was the leading voice in Australia for professionals working in the food industry and Ms Aley brought with her extensive market insights, strong networks and sharp business acumen to the new position.
"She has a strong passion for the Australian food and agribusiness sector and a commitment to ensuring a world-class, innovative and engaged industry," Dr Astin said.
Ms Aley was previously the managing director of the Grains & Legumes Nutrition Council, and a non-executive director of Pulse Australia, Future Farmers Network and Workforce Consulting Pty Ltd. In 2014, she was named among the Australian Financial Review's 100 Women of Influence, and was also honoured in the Women in Australian Agribusiness 100 list.
Beef Central columnist awarded life membership of NTLEA
Beef Central's live export industry columnist, Dr Ross Ainsworth, was recently honoured with life membership by the Northern Territory Live Exporters Association.
Dr Ainsworth, a former chief executive and president of the association, was bestowed with his life membership during NTLEA's recent annual general meeting, held in Darwin to coincide with the NT Cattlemens Association conference. NTLEA president Andy Gray made the presentation.
Dr Ainsworth's regular Southeast Asian Live export columns appear exclusively, first, on Beef Central.
New Qld manager for Australian Wholesale Meats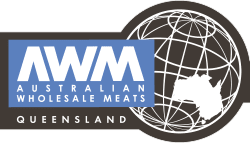 Major National meat wholesaler and distributor, Australian Wholesale Meats, has promoted Julian Waghorn as the company's new Queensland region general manager.
Julian took over earlier this month from former GM for Queensland, Adam Lewis who resigned recently.
Julian brings with him a wealth of industry knowledge, and as an existing AWM employee, already has deep knowledge of how the business runs, and its broad customer base.
Adam Lewis spent 27 years in the meat industry, including the past 11 with AWM in its Queensland operations where he built up a strong and loyal customer base. He has elected to make a career move, in order to challenge himself and learn new skills, moving to a management role with a large training company working in the building and construction industry.
Young scientists awarded for food safety, meat quality work
TWO promising young scientists whose work focuses on red meat industry improvement have been recognised in the 2015 Science and Innovation Awards for Young People in Agriculture, Fisheries and Forestry.
The awards recognise innovative scientific projects that will contribute to the ongoing success and sustainability of Australia's agricultural industries. The Awards are a competitive grants program providing funding for innovative research projects to benefit Australia's agricultural industries. The Awards attract applications from young Australians 18 to 35 years – scientists, researchers and  innovators – whose projects demonstrate a fresh way of thinking about, and resolving issues for, agriculture.
The winner of this year's MLA Science and Innovation Award is Dr Sarah Stewart, whose project aims to boost meat quality and yields in lambs while improving the animals' wellbeing.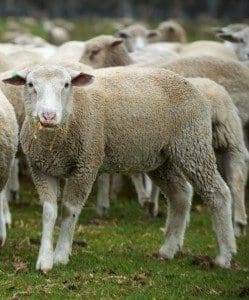 The qualified vet from Murdoch University in WA says current industry practice is for lambs to undergo a period of feed restriction before slaughter, which can be up to 48 hours.
Because modern lambs are selected to be lean and muscular, no one really knows what effect this has on their ability to handle feed restriction and stress.
Recent research suggests lambs experience significant fat metabolism in the lead-up to slaughter but it is unclear whether this is due to feed restriction or the stress associated with pre-slaughter management.
"We want to find out how feed deprivation affects the metabolism of these animals under commercial pre-slaughter conditions," Sarah says. "We're using that information to then look at links between feed deprivation and meat quality and yield."
Her project is designed to separate the effects of feed restriction from the effects of stress, and will be the first study to assess the impact that selection for leanness and muscling has on the metabolic response to pre-slaughter feed deprivation.
Sarah, who has previously worked in vet practice with cattle, says she hopes the research will inform and update commercial pre-slaughter timeframes in order to deliver a higher quality product to consumers and improved yield for producers.
Sarah worked for several years as a cattle vet in Victoria then returned to start a PhD at Murdoch University, focusing her research on the impact of pre-slaughter stress on the meat quality and yield of prime lambs.
"Industry issues are a big thing for me," she says. "Making sure that this is relevant to industry is really important and that's why we're doing it."
Microbial work has public health implications
Earning this year's Australian Meat Processor Corporation Science and Innovation Award was Jessica Tan, whose research work is set to further enhance the reputation of Australian beef overseas while delivering public health benefits.
Jessica is the proud recipient of the 2015 ABARES Young People in Agriculture award for her project to map the presence of E.Coli contamination on Australian beef carcases and to identify bacterial hot spots.
Little is known about the deposition and distribution of E.Coli on beef carcases. Jessica's project will map the presence of E.Coli in order to provide information on where bacteria are most likely to be found.
Jessica, who works in the Food Safety and Innovation research program at the South Australian Research and Development Institute, hopes her research will help to further improve the manufacturing processes that maintain the high levels of food safety associated with Australian beef.
From her research, producers will have additional information to not only make informed decisions about the best place to test for bacteria but also to minimise the risk of E.Coli contamination in the first place.
'It's giving another level of information and from that information, Australian beef producers can develop ways to further target and reduce any E.Coli contamination', Jessica says.