Beef Central publishes an occasional summary of appointments, departures and achievements occurring across the red meat and livestock supply chain. Send details for entries to admin@beefcentral.com
John McKillop joins HTW
Internal appointment tipped for AuctionsPlus CEO role
RLX operations role for former AuctionsPlus staffer
New R&D role with AMPC
Former Teys CEO chairs agtech company
NT ag industry mover and shaker takes role with research institute
New GM for Elders Queensland and NT operations
Top charity auctioneer moves to Elders role
Angus Australia Genetic Improvement Team expands
Elanco boosts sales team
Inglis grows NSW property team
John McKillop joins HTW
Prominent industry identity John McKillop has joined valuation and advisory firm, Herron Todd White as the company's executive director of agribusiness.
Mr McKillop, who takes up his appointment from 14 August, succeeds Tim Lane, who left the company to head Elders northern Australian property operations last month.
Mr McKillop was the founding executive chair of the LAWD prtoperty agency and is a former chief executive officer of Hancock Agriculture & S. Kidman & Co. Earlier in his career he had executive and leadership roles with prominent agricultural companies including Hassad Australia, Clyde Agriculture, Elders, and Stanbroke Pastoral Co.
Herron Todd White chief executive Gary Brinkworth said Mr McKillop's experience and connections would further enhance HTW's position as a prominent agribusiness advisory firm.
In addition, Mr McKillop is the current chair of the Red Meat Advisory Council, Chair of Black Box Co and a previous director of Meat & Livestock Australia, Dairy Australia, Cubbie Cotton and the Primary Industries Education Foundation.
"Herron Todd White's reputation within agribusiness advisory is already formidable, but I relish the opportunity to lead the rural team," Mr McKillop said.
"Agribusiness is one of Australia's most dynamic sectors, and I have no doubt HTW will remain at the forefront of the industry's evolution."
Internal appointment tipped for AuctionsPlus CEO role
With AuctionsPlus chief executive Angus Street about to depart the building for a new role at NZ Merino Co, speculation is growing about his replacement.
After an extensive recruitment process, it's widely anticipated that an internal appointment will be made, with most fingers pointing towards Wynand Snyman, currently AuctionsPlus's chief financial and operations officer.
A South African by birth, Mr Snyman is an accountant and financier by trade. He previously worked for European travel insurance company Europ Assistance where he worked as chief financial officer. Earlier he worked as an auditor with PwC.
With Mr Street due to leave the AuctionsPlus business in late July, an announcement can be expected soon.  There have also been a number of departures recently from AuctionsPlus's Insights team.
RLX operations role for former AuctionsPlus staffer
Meanwhile, one of AuctionsPlus's senior operations staff has also left the online marketing company for a new role.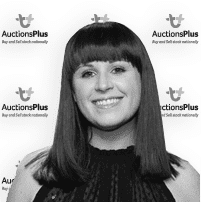 Anna Adams, who spent 12 years with Elders and Nutrien's digital marketing platform, most recently as commercial sales manager, has taken up her new role this month as head of customer insights with saleyards infrastructure owner and operator, Regional Livestock Exchanges. RLX runs eight large physical saleyards across NSW, VIC and Queensland.
She will be working with RLX's recently appointed executive general manager Brett Freer, who took up his position in December, and southern region general manager Tim Keys, who started with the company in February. Mr Keys was formerly  operations manager at NVLX Barnawartha for AAM.
There are currently eight sites within the RLX saleyards portfolio:
Central Queensland Livestock Exchange (CQLX) Gracemere QLD
Inverell Regional Livestock Exchange (IRLX) Inverell NSW
Hunter Regional Livestock Exchange (HRLX) Singleton NSW
Tamworth Regional Livestock Exchange (TRLX) Tamworth NSW
Central Tablelands Livestock Exchange (CTLX) Carcoar NSW
Northern Victoria Livestock Exchange (NVLX) Barnawartha VIC
Central Victorian Livestock Exchange (CVLX) Ballarat VIC
Corangamite Regional Livestock Exchange (CRLX) Camperdown VIC.
New R&D role with AMPC
Edwina Toohey has taken up her new position as general manager for research, development and adoption with the Australian Meat Processor Corporation
She had previously spent 20 years with the NSW Department of Primary Industries, including roles as technical specialist, value chain research & development leader, beef development officer and supply chain officer for meat science – mostly based out of Dubbo in the state's Midwest.
"This is an exciting challenge and responsibility but most of all, it is a privilege to be able to work with a great team/industry to identify priorities to address key issues, navigate future challenges but also create/capture new opportunities for Australian red meat processors," Ms Toohey said.
"I am honoured to be able to continue my career in an industry that I am extremely passionate about. Last week I had the opportunity to spend a couple of days at the ICMJ event in Wagga, where my passion was first seeded 20 years ago. It was truly amazing to see what this program has become and the opportunities it continues to create," she said.
Former Teys CEO chairs agtech company
Former Teys Australia chief executive Andrew MacPherson has joined the board of livestock nutrition and productivity company DIT AgTech, and will sit as non-executive chairman.
With 30 years of experience in the Australian red meat industry and having previously held CEO roles at Cargill Beef Australia and Teys Australia, Mr MacPherson brings a significant skillset to DIT AgTech's board.
DIT AgTech founder and CEO Mark Peart said Mr MacPherson's extensive background in the industry, leadership experience, and strategic business acumen would be invaluable in supporting the company's growth.
Mr MacPherson said DIT AgTech's focus on sustainability ensured that their solutions not only optimised animal health and nutrition but also promoted resource efficiency and reduced environmental footprint.
"By leveraging advancements in research, data analytics, and digital farming techniques, DIT AgTech is paving the way for more sustainable and efficient animal agriculture, ultimately benefiting both the industry and the environment. The company's commitment to innovation and sustainability positions it as a key player in shaping the future of the red meat industry," he said.
NT ag industry mover and shaker takes role with research institute
Former head of NT Farmers, Paul Burke, is now leading the Research Institute of Northern Agriculture (RINA) after being appointed its Steering Committee independent chair.
Mr Burke was the CEO of the fledgling farmers' association for four years, and was instrumental in major challenges including getting mango pickers to help the industry in the NT to survive the COVID lockdown, when fruit was rotting on the ground in other regions because of picker shortages.
"It was a challenging time, but it showed the best of what we can do. It showed us how to find a pathway through industry hardship," Mr. Burke said.
Mr Burke said RINA would address and find solutions to many of the challenges facing the agricultural industry in Northern Australia.
"RINA is the vehicle to deliver evidence-based research for a range of issues with agriculture in the Northern Territory as we look for opportunity for growth," he said.
"I expect research at the institute to have impact not only across Northern Australia, but also across south-east Asia."
RINA acting Director Sam Banks welcomed Mr Burke's appointment and said he has worked closely with the former head of NT Farmers on agricultural issues.
RINA was established this year with the appointment of researchers in the fields of biosecurity, broadacre cropping, pastoral and aquaculture.
The institute is based at Charles Darwin University's Casuarina campus.
New GM for Elders Queensland and NT operations
Elders recently announced the appointment agribusiness and finance executive Lisa Hewitt as state general manager for Queensland and Northern Territory.
Ms Hewitt has a lifelong association with regional Australia, having grown up on cattle properties in Queensland, working in the livestock production industry on her family farming operation, and most recently managing the ANZ commercial and agribusiness lending team in North Queensland.
Ms Hewitt is also a current director of the Northern Australia Infrastructure Facility.
She is passionate about regional development, as well as building high performance cultures that best serve the interests of clients and the communities they live in.
"My upbringing on cattle properties in Queensland has fostered an extensive association with the industry, and I am looking forward to being able to combine this with the experience I've been lucky to gain across so many industries throughout my career, to such a diverse and dynamic business like Elders," Ms Hewitt said.
Elders executive general manager network, Tom Russo, said Ms Hewitt's broad experience within the sector and strong leadership credentials would enormously benefit the Elders teams and clients across Queensland and the NT.
"Ms Hewitt will no doubt bring fresh perspectives and a strong determination to develop our business and people further in the region," he said.
Ms Hewitt will commence with Elders early next month.
Top charity auctioneer moves to Elders role
In other Elders appointments earlier this year, Townsville-based agency personality Todd Donaldson has taken up a new role as the company's Livestock Production Manager for the Queensland/NT region.
He started in his new role back in March, but Beef Central only became aware of the move when Mr Donaldson did a fine job acting as host auctioneer during AA Co's recent Dolly's Dream fundraising event ibn Brisbane, which raised $145,000 for the charity.
His previous roles were as national key account manager and territory manager with animal health product manufacturer Boehringer Ingelheim.
Angus Australia genetic improvement team expands
Angus Australia has bolstered its Genetic Improvement team with the recent appointments of Dr Liam Mowbray as R&D Specialist and Jen Peart as Acting Genetic Improvement Specialist.
Christian Duff, General Manager Genetic Improvement said the appointments would boost the capability and capacity of the Genetic Improvement team.
As R&D Specialist, Liam will be responsible for overseeing the execution of the Angus Sire Benchmarking Program (ASBP) and working on innovative projects to benefit the Angus Australia members, particularly to enhance Angus Australia's genetic evaluation services. He will work closely with the Angus Australia genetic improvement team as well as external organisations to build on this important work for the Angus Australia members and its wider community.
Prior to his appointment at Angus Australia, Liam worked as primarily a large animal vet for several years on the Mid Coast of NSW, providing reproductive and ambulatory services for cattle producers.
"I am particularly passionate about cattle reproduction and genetics to enhance profitability for producers, and I'm excited to work with Angus Australia to continue building the Australian Angus reference population and providing initiatives and benefits to the Angus Australia members," Liam said.
Jen Peart has been seconded from Angus Australia's Extension Team into the Acting Genetic Improvement Specialist role. She will focus on delivering the fortnightly TACE evaluation and several R&D implementation projects to enhance Angus Australia's genetic evaluation services, such as Angus HeiferSELECT.
"I'm looking forward to using the skills I have gained over the past 3 years with Angus Australia, in my roles as Northern Development officer and Extension officer, to assist in delivering critical services to members such as TACE and Angus HeiferSELECT," Jen said.
Elanco boosts sales team
Animal health company Elanco has announced the appointment of three new territory managers, Patrick Dooley (Central NSW), Kathleen Currie (Central Queensland) and Jasmine Marshall (Central Victoria).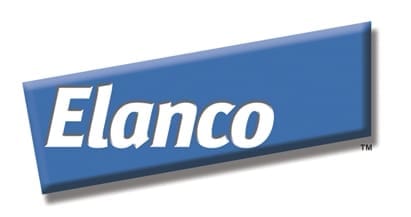 Elanco's regional sales manager for Northern Australia, Andrew Brewer, said Mr Dooley was a highly experienced sales and territory manager.
"Based in Forbes, Pat has well-established relationships with store staff and livestock producers throughout Central NSW via his previous roles within the animal health, rural merchandise and crop protection sectors," Mr Brewer said.
"Pat worked at Elanco in a similar role between 2013 and 2018 and it's wonderful to have him back."
Kathleen Currie brings a mix of practical experience and education to her new position.
Raised on a beef property north of Jericho, Queensland, she graduated with a Bachelor of Agriculture (Livestock Production) degree from the University of New England in 2017.
Kathleen worked as a sales and merchandising clerk with a rural retailer in Blackall before travelling overseas and returning to UNE to complete a Graduate Diploma in Educational Studies in 2022.
For the past 12 months, she has worked as a livestock/administration clerk with Teys Australia, Biloela.
She is actively involved in local community groups as a keen participant in various show societies, sporting clubs, and the Rural Fire Service.
Patrick and Kathleen join Northern Australia Account Manager, Bruce Smith (Northern Qld & NT), Lachlan McLeish (Southern Qld) and Mark Elliott (Northern NSW) in Elanco's northern sales team.
Regional sales manager – South, Mark McLennan, said Jasmine Marshall brought experience in animal health, nutrition and livestock production to her new role at Elanco, backed by a genuine passion for agriculture.
"Jasmine has spent the past 30 months with a rural retailer in Central Victoria, where she was responsible for animal health, fertiliser and freight management," he said.
"She has also spent 12 months as a stockperson with Charlton Feedlot, two years with a local government environmental contractor, and a gap year on a cattle station in the Northern Territory.
Jasmine joins Territory Managers, David Rathbone (Southern NSW), Will King (Northern Vic/Riverina NSW), Jordan Reid (Gippsland Vic/Tasmania), Colin Andrews  (South-east SA/South-west Vic), Wayne Clonan (Northern SA), David Howey (Southern WA), Paul Dugan (Northern WA) in Elanco's southern sales team.
Elanco employs more than 100 staff in Australia, including 20 regionally-based territory managers, account managers and technical consultants.
Inglis grows NSW property team
Inglis Rural Property has appointed Hamish Cooke to the company's New South Wales property sales team. Mr Cooke joins Inglis after five years with national livestock sales platform AuctionsPlus (see references above).
His role will be to enhance and underpin the property team's transaction team of Sam Triggs, Liam Griffiths and Jamie Inglis in their ongoing growth in transactions of quality rural assets in NSW and Victoria.
Following the successful completion of several significant transactions by Inglis Rural Property of flagship agricultural assets including Ruvigne (Gunnedah), Checkers (Orange), Toronga Station (Hay) and Bong Bong Farm (Southern Highlands), the team is well positioned to bolster their position as a leading marketing and transactions team in Eastern Australia.
Mr Cooke has a decade of Australian agriculture experience and a background in Agricultural Science, he possesses invaluable expertise in broadacre cropping and mixed farming/grazing assets. His keen interest in data and analytics enables him to deliver valuable market insights and leverage his extensive professional network to enhance the team's sales experience. Notably, he played a pivotal role in the accelerated growth of AuctionsPlus, overseeing more than 200 property auctions across QLD, NSW, and VIC.
Inglis Rural Property CEO Sam said professionally, Mr Cooke provided strong technical skills in modern marketing systems and database management, advanced technology and research which combined with his broad regional and network along with practical farming experience gives him a great advantage to push the sales team.
"He is a personal, motivated, results driven individual with a 'can-do' attitude, he will be a great asset in driving growth," Mr Triggs said.