THE Dolly's Dream foundation will benefit to the tune of at least $145,000 following a coordinated fund-raising effort last week by the Australian Agricultural Co and its widely-dispersed personnel.
Dolly's Dream was created in 2019 by Northern Territory couple Kate and Tick Everett following the loss of their 14-year-old daughter, Dolly, to suicide, after ongoing bullying. The charity seeks to change the culture of bullying by addressing the impact of bullying, anxiety, depression and youth suicide in the bush, through education and direct support for young people and families.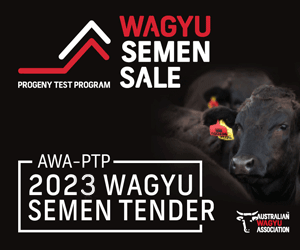 AA Co held an inaugural fundraiser in June last year, but the 2023 event held on Thursday went to another level.
More than 220 industry stakeholders gathered in Brisbane for a long lunch and charity auction fundraiser.
Right across AA Co's network of cattle stations and feedlots, a series of regional Dolly's Dream fundraisers have been held over the past six or seven weeks.
On top of the $100,000 raised in Brisbane on Thursday, another $45,000 was raised in the bush, taking this year's grand total to $145,000. Around $10,000 was raised at the recent Brunette Downs races alone.
On Thursday, eight donated items including outback station experiences, sporting memorabilia, artisan leather craft, artworks and other items went up for auction, with remote bidding provide through StockLive.
Talented auctioneer Todd Donaldson from Elders Townsville kept the crowd entertained and the bids flowing, with some items falling to remote bidders for the first time this year, via the Stocklive platform.
Lunch-goers enjoyed samples of slow-roasted rump cap and sirloin from AA Co's branded beef programs, washed down with a nice bottle of red.
Here's how the donated auction items went:
Top priced item on the day was a three-day AA Co station experience knocked down for $46,000 to prominent property industry identity Tim McKinnon from LAWD. Flying on AA Co's PC12 aircraft the winners will take the trip of a lifetime, visiting some of the country's largest and most unique cattle stations in Northern Australia.
Tim McKinnon from LAWD also bid $4100 to secure a distinctive cattle hide bearing the brands of all the Consolidated Pastoral Co properties across Northern Australia.
A beautifully-crafted kangaroo hide stockwhip, 'for use in the cattle yard or boardroom' made an incredible $5000 when secured by AA Co managing director Dave Harris.
A Legune Station experience donated by AAM, was knocked down for $12,000 to online bidder Graeme Kirk. The package included return flights from a capital city to Kununurra (via Darwin), a night's accommodation in Darwin, two nights' accommodation in Kununurra, transfers to and from Legune, a day fishing on-station including lunch and refreshments and afternoon drinks at Champagne Falls.
Sporting memorabilia proved popular, with a framed and signed Queensland Reds Rugby jersey making $2200 when bought by Taroom's Denis Conway and wife Linda; while a signed Sydney Swans AFL jersey made $1000 when bought by Anthony Abraham.
A framed professionally-taken photo of Labelle Downs was bought for $11,000 by Cate McLaughlin.
A corporate Brisbane Broncos ARL game tickets and entertainment experience made $3000 when bought by Simon Wasiak.
When auction items and the proceeds from the raffle on the day reached $96,500, Garry Edwards from AAM Investment Group made a generous $3500 donation to take the day's total to a nice round $100,000.
'Speak out, even if your voice shakes'
Dolly's father Tick Everett was in attendance at the Brisbane fundraiser, and both he and AA Co managing director Dave Harris gave heartfelt endorsements for the cause and the funds being raised.
Mr Harris said Tick and Kate Everett and their children were like family to AA Co.
"They worked on several AA Co stations including Montejinni where Tick was station manager, Brunette Downs and Eva Downs," he said.
"Our hearts broke when Dolly passed away and we still feel deeply for the Everett family. It's a great cause, and our connection to them gives it special meaning to us."
"Our people have thrown themselves into fundraising for Dolly's Dream, and I couldn't be prouder."
"It was that connection with our people, and Tick and Kate's relationship with our business in the past – and the work our people were already doing in the regions – that made our decision to use Dolly's Dream as a key fundraising focus an easy one."
Tick Everett said the support for the Dolly's Dream cause continued to evolve, with the program's first App to be launched soon to help kids navigate bullying and how to respond and where to go for help.
He also thanked his and Kate's employers – Frontier International and Zoetis – for allowing them the freedom to go off and 'don what we have to do' on the fundraising, awareness and education side.
"We can't do what we do, without the support of everyone in this room," he said.
"We've all got family, and children – and our biggest message is, just be kind; it's nothing harder than that. Look after each other, be kind, and if you're having a bit of trouble, just speak out – even if your voice shakes."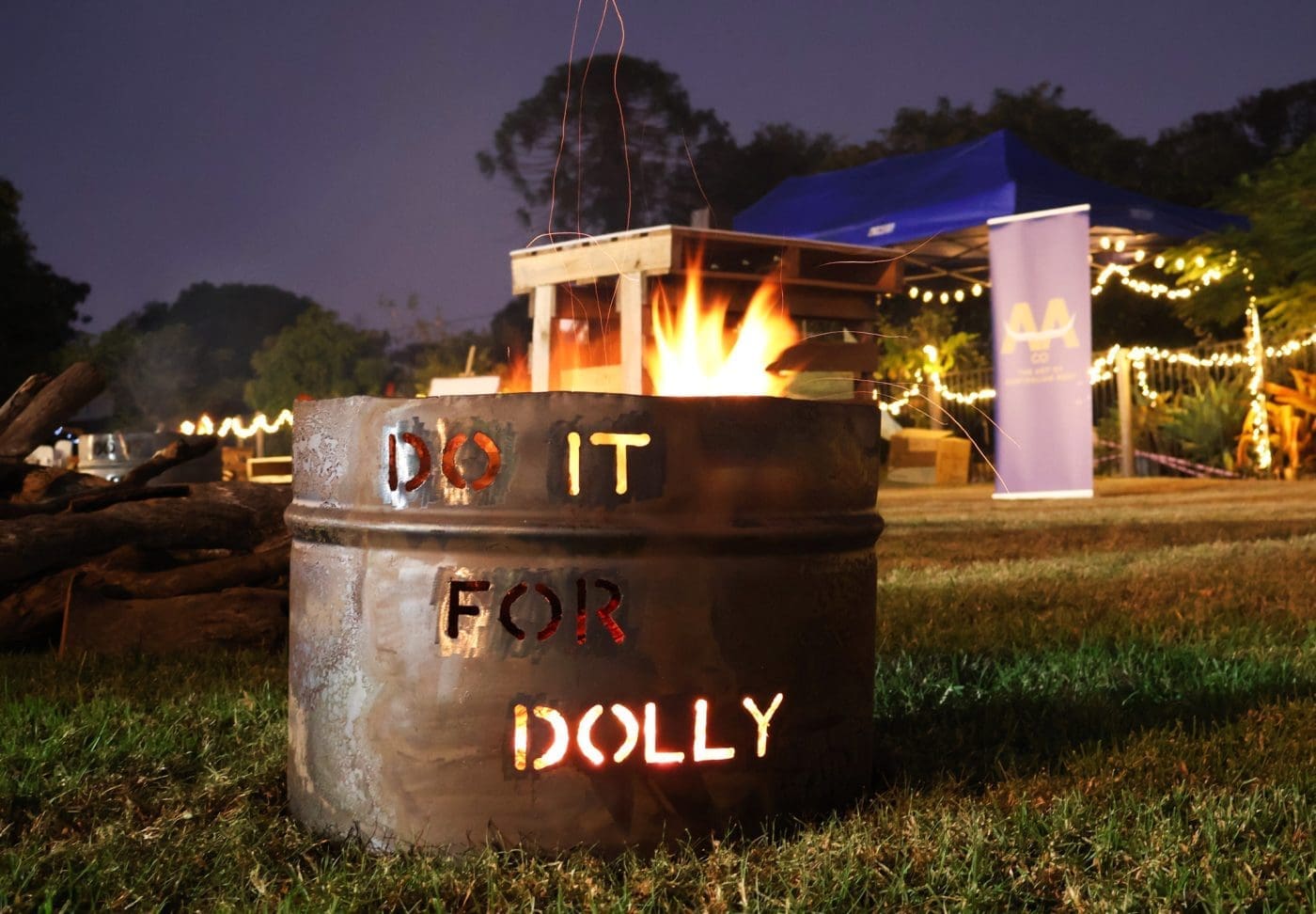 Each year the Dolly's Dream Foundation convenes "Do it for Dolly Day" dedicated to bringing the community together, spreading kindness and uniting in taking a stand against bullying. This year's event was held on 13 May.