Beef Central publishes an occasional summary of appointments, departures and achievements occurring across the red meat and livestock supply chain, both private sector and government. To submit an entry for this column, email details to admin@beefcentral.com
Brahman Breeders elect new president
New roles now bedding-down at AMIC
New chief executive for AMPC
Sarah promoted to MSA program manager's role
Wagyu CEO's role up for grabs
New comms head for NFF
Beef producers to be represented on NFF board
Gatton Gold Medallist recognised for advancing rural communities
RuralCo CEO donates his bonus to save rural lives
Worthy recipient for Lallemand's Forward Masters Scholarship
Brahman Breeders elect new president
The Australian Brahman Breeders Association has elected Central Queensland cattleman Matthew McCamley as its twenty-first president.
Mr McCamley operates Lancefield M Brahman stud, based near Dululu, and follows in the footsteps of his late father, Jeff, who was an ABBA Life Member and President from 1987 to 1989.
He has been a member of the ABBA Council since 2008, holding junior and senior vice president roles as well as being a member of the ABBA technical committee.
The incoming president paid tribute to his predecessor, Shane Bishop, who stepped down after completing a three-year term.
"Shane's leadership, particularly during the planning and implementation of this year's highly successful World Brahman Congress, has contributed greatly to the standing of the Australian Brahman industry both here and internationally," Mr McCamley said.
This year Brahmans became the first cattle breed in the world to introduce a Single Step method of integrating genomics into its BREEDPLAN multi trait analysis which will contribute to increasing accuracy of selection, particularly for hard to measure traits.
The ABBA council elections, held last week, elected Wendy Cole, Kenrol, Matcham, Gracemere, as senior vice president and Reade Radel, Kandoona, Injune, as junior vice president. Long-serving treasurer Brett Coombe, Roxborough, Moura, will continue in that role.
New roles now bedding-down at AMIC
There's been a number of changes in senior personnel and the responsibilities they manage within the Australian Meat Industry Council over recent months.
The changes have led to something of a 'cascade effect' taking place within the processing sector service delivery company, as set out below.
New recruits include policy managers, Mark Beecham and Robert Barker, whose roles will overlap somewhat in covering both beef and sheepmeat.
Mr Beecham will focus primarily on 'post farm-gate' issues relating to meat processors. He comes with a considerable background in the meat industry including Mintrac, AusMeat, extensive experience in the meat packaging sector, export marketing experience and an industry grounding as a master butcher.
Mr Barker, who will primarily cover 'pre-farmgate' issues, comes with a strong background in market analysis from Meat & Livestock Australia. He has previously worked closely with many AMIC members providing economic reports and insight into key export markets.
AMIC is also about to announce the appointment of a new technical manager to replace Rob Williams, who has accepted an appointment with MLA as North America region manager, replacing David Pietsch. The technical manager's role is primarily based around trade access, and phytosanitary and other technical barriers to export trade. Appointed earlier to a part-time advocacy advisory role with AMIC is former Australian Livestock Exporters Council chair, Peter Kane.
All four of the appointments described above will report to new Australian Processor Council general manager, Patrick Hutchinson, who was appointed last month.
Mr Hutchinson brings broad industry and supply chain experience with a background in both the livestock management and meat processing sectors. He has an extensive network of professional relationships built during his 20 years in the industry, most recently as managing director of his own company, Blue Sky Agribusiness and prior to that with agricultural consultancy ITS Global. He also worked for an extensive period in senior project management roles within MLA.
Mr Hutchinson replaced Christian Mulders as general manager, who recently took up a new position as chief executive officer with the Australian Lot Feeders Association.
Long-serving APC general manager, processing, Steve Martyn will transition to retirement next year, after almost 20 years' service with AMIC and its predecessor, the Australian Meat Council. He will continue with some project work on APC's behalf.
New chief executive for AMPC
In other processing sector personnel changes, the Australian Meat Processor Corporation is in the middle of a job search to appoint a full-time chief executive officer.
The role has been filled on a temporary 'custodial' basis for the past year or so by AMPC chairman, Peter Noble. AMPC is the Rural Research and Development Corporation that supports the red meat processing industry. The corporation's mandate is to provide R, D & E services that improve the sustainability and efficiency of the sector. AMPC's 105 active members in 135 processing establishments represent 97pc of Australia's red meat processing capacity.
An appointment is expected to be announced sometime early in the new year.
Sarah promoted to MSA program manager's role
Long-serving Meat Standards Australia team member Sarah Strachan has been promoted to fill the eating quality assurance program's needs as program manager. She was previously operations manager for MSA, managing a team of dedicated staff and ensuring the effective development and implementation of the MSA strategy.
In her new role, effective since late October, Ms Strachan also manages MSA research and development, quality assurance, integrity and business development. As outlined in this earlier article, the MSA eating quality program is engaged with more than 45,000 beef and cattle producers, 54 processors and more than 4000 end-user outlets registered as MSA participants.
She first joined MSA as a grader 15 years ago, filling a series of program roles over the years since including training team leader and communications and marketing manager. She will operate primarily from MLA's Sydney office.
MLA is currently recruiting for her a replacement as MSA operations manager. An announcement is expected early next year.
Applications sought for Wagyu CEO role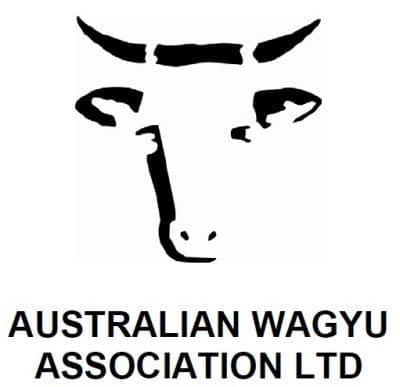 There's still time for applications for the position of chief executive of the Australian Wagyu Association, following current CEO, Graham Truscott's decision to retire mid next year. Applications for the position close on Friday, January 13. The AWA is the membership body for the booming Wagyu cattle industry, which has recorded the highest growth of any breed society in Australia in recent years. Click here for details.
Tribute to NLIS board for its 'vision and leadership'
MLA managing director Richard Norton has paid tribute to the outgoing board of the National Livestock Identification System Ltd, lauding their leadership in developing and maintaining Australia's internationally-renowned traceability systems.
Mr Norton said NLIS Ltd chair John Wyld and his board would leave an invaluable legacy, with the Australian red meat industry ideally placed to meet increasing consumer demand for more information about where and how their red meat purchase was produced.
The NLIS board held its final meeting earlier this month, before the red meat industry's new Integrity and Information Systems Company takes on responsibility for managing Australia's traceability and quality assurance programs for beef, sheep and goat meat.
"John Wyld deserves particular recognition as a forefather of NLIS and former President of the Cattle Council of Australia who had the vision and the leadership to drive the introduction of our traceability system – and in the face of some heavy opposition early on," Mr Norton said.
"In the years since and still now, John and his contemporaries Peter Milne and Ian Feldtmann have been vindicated time and time again for their resolve. It has been a privilege for MLA boardmember Rob Fitzpatrick and I to have served with them on the NLIS Ltd board in recent years."
"Today, because of our industry's food safety and traceability systems, Australian red meat enjoys an impeccable reputation in global markets, with market share dominance in the important Japanese and Korean markets and sole access for chilled beef into China."
The recent final NLIS Limited AGM endorsed the new company objectives in one of the next steps to fully implementing the red meat industry's Integrity and Information Systems Company.
The evolution to the new company follows a decision by industry and government – through the SAFEMEAT Initiatives Review chaired by John Wyld – to establish a single agency with responsibility for delivering a new, fully integrated integrity system.
The system will streamline the management of Australia's traceability and quality assurance programs for beef, sheep and goat meat, including the NLIS, Livestock Production Assurance and National Vendor Declaration programs, which have been separately-managed up til now.
Dr Jane Weatherley was appointed as chief executive officer of the Integrity and Information Systems Company in September, while the MLA board will formally take over governance of the company from NLIS Ltd on 1 January.
New comms head for NFF
Laureta Wallace has been appointed as the National Farmers Federation's new general manager for media and communications. Laureta finished up as Public Affairs Manager at Graingrowers earlier this month. She earlier spent three years as communications manager with the Australian Export Grains Innovation Centre in Perth, and as a media advisor with the Nationals in WA and with Kondinin.
Prior to her appointment, former Livecorp chief executive Alison Penfold has recently been working with NFF's comms team in a temporary custodial role.
Conley to replace Clarkson at Anzco
Mark Clarkson will retire as chief executive of New Zealand's Anzco Foods in March next year, to be replaced by Peter Conley, who already leads the group's NZ meat processing business.
One of NZ's 'big four' meat processing groups, Anzco is now 65pc owned by long-time Japan-based shareholder Itoham.
The succession plan had been in place for a considerable time. Mr Clarkson has been managing director since 2004, after joining the Anzco group in 1991 as head of the Five-Star Beef business then being chief executive of the Canterbury Meat Packers subsidiary.
As chief executive of Harvest, Mr Conley already oversaw the traditional meat business from procurement and processing through to sales and marketing and the various overseas offices. Between 2005 and 2010 he was president of the Chicago-based Anzco Foods North America.
Anzco's annual turnover has nearly doubled to more than $1.5 billion since 2003 and the business had differentiated itself early in the industry by developing the Foods and Solutions innovation and product development subsidiary that remained a key part of its strategy.
Beef producers to be represented on National Farmers board
Beef producers will now have a voice at the National Farmers Federation table, with cattle producer Tony Hegarty announced last month as the organisation's newest board member.
Mr Hegarty, vice-president of Cattle Council of Australia, said he is committed to working with the wider agricultural industries through NFF to get the best outcomes for the beef industry.
"Cattle Council makes a significant investment in NFF and I want to get the most out of that investment and deliver for beef producers across Australia," he said.
CCA has a strong history of working with the NFF on issues that affect not only the beef cattle industry but having input into whole of the agricultural industry.
"CCA has had input into a range of national policy issues regarding research and development, climate change and market access through its involvement with the NFF," Mr Hegarty said.
Mr Hegarty runs his family-owned beef property at Cassilis in the Hunter Valley of NSW.
RuralCo CEO donates his bonus to save rural lives
Lifeline Australia has confirmed that Ruralco chief executive Travis Dillon has donated his full cash bonus of $140,000 to the national charity as part of his personal dedication to stopping rural suicide.
Lifeline Australia chair John Brogden said the donation built upon Ruralco's commitment to rural health and suicide prevention, with Mr Dillon setting a wonderful example for other CEOs and the lifesaving difference they can make.
"As far as I'm aware, this is the first time that an Australian CEO has proactively donated their full cash bonus, let alone in such a whole-hearted and pragmatic way," Mr Brogden said.
"Mr Dillon has gone above and beyond in making this personal decision to help Lifeline answer 5500 additional crisis calls. This helps ensure that no suicidal person has to be alone, and gives hope that many families, friends and whole communities never have to experience the profound loss of losing someone they love to suicide."
Mr Brogden said the national charity has strongly encouraged Mr Dillon to talk about his donation publically, not just because of the example it sets around CEO incentives, but because of the positive community impact it could have. "To people in rural, regional and remote areas, this decision sends a strong message that you are not alone, suicide is a whole-of-community issue and we are in this together."
Mr Dillon, who approached Lifeline in February this year, believes Ruralco can play a vital role in tackling Australia's suicide emergency, particularly in rural, regional and remote areas. "We are not only losing our farmers but also the next generation of farmers. This is a national emergency but can be prevented by lifting the awareness, providing tools and training and of course reducing the stigma of mental health issues," Mr Dillon said
Worthy recipient for Lallemand's Forward Masters Scholarship
Lallemand Animal Nutrition recently announced that Perth's Stephanie Coombes is the winner of the second Lallemand Forward Masters Scholarship. More than 150 submissions were received for this year's award.
Ms Coombes is currently a graduate student at Kansas State University, working towards her MSc Communications and Agricultural Education degree. Prior to studying in the US, she attended the University of Western Australia, receiving her BSc in Agriculture.
She has an extensive background in livestock production, communications advocacy, and academia. She is a published author in the field of Meat Science and recently served as an editor on a book of short stories that was published in Australia about the cattle industry. With a keen interest in animal welfare, livestock production and community engagement, Ms Coombes plans to continue working with a number of organisations around the world to contribute to the growth and improvement of the animal agriculture industry.
"Lallemand is happy to support these exceptional students as they pursue their studies," said Jeff Ast, Commercial Director, Lallemand Animal Nutrition. "Our team was impressed with the number and quality of students advancing the future of agriculture."
The Lallemand Forward Scholarship recognises students at the PhD, Master's and undergraduate levels who are excelling in their agricultural programs.
Gatton Gold Medallist recognised for advancing rural and regional communities
A Rockhampton researcher who has devoted more than 50 years to improving the socio-economics of rural and regional communities in Australia and developing economies has been honoured with The University of Queensland 2016 Gatton Gold Medal.
Dr Wallace Taylor OAM recently accepted the award at a 2016 Faculty of Science graduation ceremony for School of Agriculture and Food Sciences programs at UQ's Gatton Campus. The award was made each year to a UQ graduate who had made an outstanding contribution in their field.
"Wallace exemplifies how a UQ graduate can make a positive difference to industries and societies, by innovating with new technologies and embracing learning as a lifelong mission," UQ Pro Vice-Chancellor Professor Alan Rix said.
"His career highlights his commitment to innovation, early adoption of technology and changing systems to benefit individuals, agricultural industries and communities."
Dr Taylor earned a Queensland Diploma in Animal Husbandry from the Queensland Agricultural College (now UQ's Gatton campus) and worked with the QDPI for 30 years.
After some years as a traditional beef cattle husbandry extension officer, Dr Taylor recognised that improved industry representation, better leadership and improved communications between the cattle industry and stakeholders were essential for a more independent future.
In the 1970s he started a weekly page in the print media, became a stringer reporter for ABC Rural and co-produced ABC TV programs to help shift industry discussion to a more proactive position.
During the 1970s beef depression, he helped establish the Cattlemen's Union, which fundamentally reformed producer engagement in the beef industry.
Dr Taylor studied science and management, followed by a PhD in rural community informatics from Central Queensland University where he also worked as an academic and established a rural development unit.
He instigated the creation of the Centre for Agricultural Technology – a collaborative venture that became the platform for him to facilitate the development and establishment of the Rural Leadership Program, which went on to become a statewide program developing the leadership capacity of 1200 rural people over 15 years.
Dr Taylor has assisted successive Queensland governments in regional economic development programs as board member, practitioner and policy developer; is a governor of the international Informing Science Institute, and an academic publisher and prolific academic author.