New chairman sought for Red Meat Advisory Council
AMIC Processor Council chair to step down
ALEC's search for new chief executive
OBE Organic loses foundation boardmember
New president for Australian Cattle Vets
New roles within MLA management ranks
New chairman, first CEO for AA
New GM for Hokubee Australia
China expansion for Kentmaster
Award for protecting livestock from toxic native legume
Murray Greys elect president
Former CVO honoured for 40 years of livestock service
Beef Central publishes an occasional summary of appointments, departures or achievements occurring across the red meat supply chain, both private sector and government. Send submissions for future listings to admin@beefcentral.com
New chair sought for RMAC
Australia's peak body for the $20 billion red meat industry has launched a search for a new independent chair. Current Red Meat Advisory Council chair Ross Keane has made the decision to step down later this year after six years at the helm.
Head of the RMAC selection committee, Jeff Murray, said the new independent chair would lead RMAC into an important period of innovation and renewal. "The Meat Industry Strategic Plan 2020 identified an additional $7 billion that could be added to the Australian red meat supply chain's bottom line. We're looking for a leader who can help drive this long-term outlook at a chair level, who is equipped to help drive the growth of the sector," Mr Murray said. "We're seeking a leader to champion industries' key issues through meaningful engagement with the top level of industry and government and drive thought leadership in the sector."
RMAC has four core responsibilities – managing the Red Meat Industry Fund, leading the red meat and livestock policy and advocacy agenda, driving the Meat Industry Strategic Plan 2020 and providing advice to the Agriculture Minister on industry issues and initiatives. Membership includes the beef, sheepmeat and goat national councils, lotfeeders, processors and live exporters.
Mr Murray paid tribute to the role Ross Keane has played since 2010.
"Mr Keane has played an important role in providing independent leadership to the Board of RMAC during his tenure, including delivering key industry strategic initiatives such as the MISP 2020 as well as playing critical role in expanding Australia's trade and market access through advocating on major trade agreements for China, Japan and Korea," he said.
The new Chair will be required from August 2016.  Applicants from a diverse range of backgrounds are encouraged to apply. Click here for further information http://rmac.com.au/executive-recruitment/. Expressions of interest should be received by 6 June.
AMIC Processor Council chair to step down
Atron Enterprises' David Larkin will step down as chairman of the AMIC Australian Processor Council next month, following the sale of his business to Thomas Foods International.
TFI has acquired the business interests of Atron, a vertically-integrated marketer and distributor of red meat on the domestic and export market, established by Mr Larkin in 1993. TFI and Atron have a long business association and this acquisition is seen as an opportunity for TFI to continue its growth in Australian meat processing and marketing, a company statement said.
As a result of the change in business ownership, Mr Larkin will take an executive role with TFI and will step down from his industry representation roles with AMIC following the processor national meetings in June. He currently chairs AMIC's Australian Processor Council, is deputy chair of the National Export Beef Council and a boardmember of AMIC and the RMAC. He has represented AMIC and the red meat industry on numerous committees and structures for the past 17 years.
More recently he has chaired the AMIC Reform Transition Team which has developed the future business operating model to deliver a more efficient and effective way for AMIC to represent, and deliver services to its processor members.
APC deputy chair Lachie Hart said Mr Larkin had effectively represented the meat industry in his various roles with knowledge and passion, and his advocacy would be missed. An AMIC board meeting being held today will map-out the process that will lead to the vacancy being filled, likely to take place at the APC's June board meeting.
ALEC's search for new chief executive
The Australian Livestock Exporters Council will be appointing a new chief executive officer, following Alison Penfold's decision during April to vacate the role.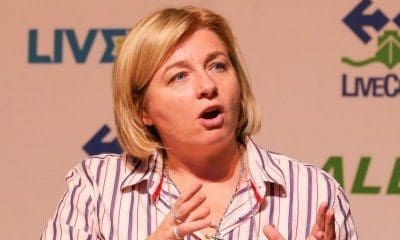 ALEC represents the $1.6 billion livestock export sector in both domestic and international markets, and in engaging with governments and other stakeholders. Membership includes licensed Australian livestock exporters, transport and logistics operators, producers and importing companies.
The organisation delivers policy development, public advocacy and communications and is working to support the industry as it continues significant transformation to improve animal welfare along the supply chain; addresses government regulatory inefficiencies; continues its role in the context of exporting quality feeder, slaughter and breeder livestock in line with growing global demand for protein; and helps build longer-term commercial sustainability for trade participants.
The job description calls for an experienced leader and communicator who has worked in public policy, government relations and/or public advocacy, who identifies strongly with the industry's commitment to animal welfare. Applications for the position close May 20.
OBE Organic loses foundation boardmember
Pioneering organic beef producer OBE Organic has announced some changes to its board, while also shifting to a new head office in Brisbane.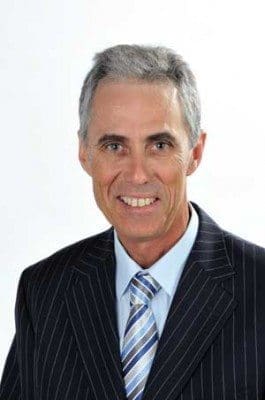 OBE chairman David Brook announced recently that one of OBE's founding directors Scott Fraser, (pictured right) has now stood down from the board.
"Scott has been an integral part of the OBE Organic story since its establishment in the early 1990s, and we have been fortunate to have his insight, energy and commitment for more than two decades," Mr Brook said. "He will be sorely missed at OBE, especially with his ties back to our earliest days."
Mr Fraser's family has owned and operated their 890sq km certified Organic property, Nooyeah Downs for four generations. Nooyeah Downs is situated on the Bulloo River catchment and floodplain system in the Channel Country grasslands region.
"Since OBE's inception, I have enjoyed making history in the beef industry, with all the far-sighted and innovative people involved at the time, to a transition into organic beef production. What this group of people have achieved since then, has been nothing short of remarkable," Mr Fraser said
A new director will be appointed soon.
OBE members and other key stakeholders recently met for the group's two-day planning event in Brisbane, coinciding with the official opening of the new office. Short-term challenges including continuity of supply during dry conditions were on the table for discussion during the recent gathering.
OBE Organic now delivers its fully certified organic beef to retail outlets across the world including the US, Japan, Taiwan, the Middle East and Hong Kong.
New president for Australian Cattle Vets
The Australian Cattle Veterinarians Association recently elected a new president, Queensland-born vet, Dr Craig Dwyer. He succeeds Esperance, WA practitioner, Dr Enoch Bergman, who has served for the past two years. Dr Dwyer has had a long association with cattle and says he first knew he wanted to be a vet when he was just four years old.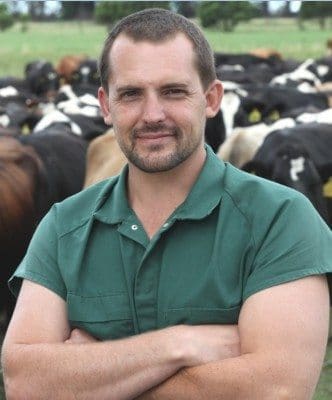 "I grew up in Bundaberg and I was always surrounded by beef and dairy cattle. I graduated from the University of Queensland in 1998 and from there I started working with cattle," he said.
Dr Dwyer moved to north-west Tasmania where he worked in a large dairy/beef practice for three years. He then spent a year in the UK before returning to Tasmania and becoming a partner in a large animal practice. Dr Dwyer became a member of the Australian and New Zealand College of Veterinary Scientists in ruminant nutrition in 2003.
He has sat on the ACV committee for more than 10 years, has been on various Dairy Australia committees and is chair of the Tasmania Cattle Health Taskforce.
Dr Dwyer's personal passions as a cattle vet are in reproduction, whole-farm consultancy and nutrition. He is particularly proud of the ACV's two flagship accreditation schemes for diagnosing pregnancy and assessing bull breeding soundness.
"Our job as cattle vets is to partner with producers to increase productivity and profitability. In doing that, we also keep animal welfare as our top priority. The fact is that producers rely heavily on their animals and do care for them with the help of veterinarians. A big part of my role as president will be to find ways to showcase how vets are working with producers on farms to maintain and improve welfare standards. Hopefully then we can gradually influence public opinion on this issue."
New roles within MLA management ranks
Meat & Livestock Australia research and innovation specialist Dr Christine Pitt has taken up her new role as inaugural chief executive officer of the MLA Donor Company.
Dr Pitt was formerly MLA's general manager for value-chain innovation. Her former position has now been filled by Sean Starling, who returns to MLA from the private sector, having previously worked as general manager of technology development company, Scott Technologies Australia.
Mr Starling has extensive experience in innovation, program management, value chain design, automation and robotics. His new job will focus on ensuring maximum return on producers' investment in value chain improvements.
The MLA Donor Company is a subsidiary of MLA charged with increasing private investment in innovation, accelerating research commercialisation and developing innovation capacity within the red meat and livestock industry. Voluntary private investments facilitated by the MDC are matched by the Australian Government up to 50pc of a project's value.
New chairman, first CEO for AA
Agribusiness identity and head of Elders Ltd, Mark Allison, has taken over as the new chairman of the Agribusiness Association of Australia (recently re-named Agribusiness Australia). He succeeds the former CEO of Tasmanian Farmers and Graziers, Jan Davis, now a director of Landcare Australia.
Among a raft of changes within the AA organisation is the appointment of its first full-time chief executive officer. The appointment of Tim Burrow to the role heralds a significant turning point in the organisation's history and demonstrated to the agribusiness community that Agribusiness Australia was serious about its role in the promotion, representation and growth of this important sector, Mr Allison said.
Mr Burrow has been a director of AA for four years, and has three decades of skills and experience in the agribusiness sector in Australia and New Zealand behind him. He will lead the organisation in its charter to promote the contribution made by agribusiness to the Australian economy and the community, and to promote an efficient, profitable and dynamic agribusiness sector – from research to retail.
"Agribusiness Australia strives to drive healthy debate of the issues that are of most interest and concern to its members and those issues are currently largely around the need for consistent investment in innovation and infrastructure – all of which are critical to the growth of the nation's agricultural industries and associated agribusiness," Mr Allison said.
New GM for Hokubee Australia
Hokubee Australia senior staffmember Jody Perkins has been promoted to general manager of the red meat further processing and value-adding company based at Wauchope in NSW. It follows the departure of former managing director, Masaaki Kawakami, who returns to Japan to head-up the overseas division of Hokubee Japan, based in Hokkaido.
Replacing Mr Kawakami as managing director of the Hockubee Australia operations is Shin Fujimoto.
Beef Centrtal profiled Hokubee's highly innovative Australian operations in this earlier article.
China expansion for Kentmaster
There's been a number of redeployments and new appointments at processing equipment manufacturer, Kentmaster, following the opening of the company's tenth regional branch office in China recently. Appointed as manager of Kentmaster's new China operations is Nereus Mei, who together with his sales, technical and administration staff has got off to a great start with the signing of a number of supply contracts for new Chinese abattoirs.
In other personnel moves, Australian branch manager Warren Farr has been promoted to senior vice president, sales & marketing. In his new capacity Mr Farr will work closely with all ten branches and their staff to maximise customer service and Kentmaster's brand recognition for quality and value for money. Promoted to Australian sales manager is Zoran Naumovski, who earned the company's 2014 Gold Award for Excellence in Customer Service. Ryan Wilson has moved from the company's Australian operations to take up his new appointment as NZ branch manager after the retirement of Allan Greeks.
Joining  Kentmaster at its Australian office in Brisbane is new technician, Ben Geissa, who is working with operations manager Scott Booth, and the support team.
With three manufacturing and sales branches in Omaha, Los Angeles and Brisbane, along with sales branches in NZ, Brazil, Argentina, England, Ireland, South Africa and now China, supply of equipment and services for multi-species slaughterhouses is only a phone call away, Mr Farr said. Kentmaster Manufacturing president Ralph Karubian said the addition of the new China branch now made Kentmaster a 'truly global' company, offering clients and potential clients the best quality and value for money slaughterhouse equipment and spare parts.
Award for protecting livestock from toxic native legume 
Dr Gabriele Netzel has won a prestigious early-career Advance Queensland Research Fellowship to help protect livestock against Birdsville Indigo, Indigofera linnaei, a native legume found widely in pastures across much of central and northern Australia.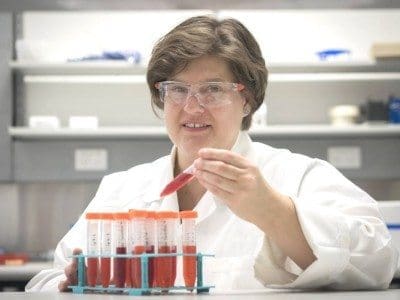 Dr Netzel, pictured right, from the Qld Alliance for Agriculture and Food Innovation, a partnership between The University of Qld and the Qld Government, said the plant is toxic to horses when eaten, and also potentially toxic to cattle and sheep, causing liver damage and weight loss, as well as miscarriage and stillbirths.
She will work with her industry team to find a bacterial probiotic that prevents livestock absorbing the toxin. Dr Netzel will spend a portion of her fellowship working with DAF scientist and QAAFI Adjunct, Diane Ouwerkerk, and rumen ecology scientists to advance this research.
Indigofera is extremely palatable to cattle and sheep and found widely across Australia, and so the effects on the livestock industry could be quite significant," Dr Netzel said. When cattle eat Indigofera, the amino acid contained in the plant (called indospicine) accumulates in the animal over time, building up to toxic levels.
"In early trials we have discovered that certain bacteria can actually protect cattle by fermentation in a cow's rumen fluids (stomach fluids), enabling the indospicine to break down into smaller molecules that are not toxic."
Indigofera species are widely found in grazing pastures across tropical areas in Australia, Africa, Asia and the Americas, and the inoculum has the potential for a broader reach. Prior to her appointment with QAAFI, Dr Netzel completed her PhD at the University of Giessen in Germany in 2011.
New president for Murray Greys
The Murray Grey Beef Cattle Society has elected New South Wales beef producer Rob Walker as its new president. Mr Walker owns and operates the Breelong Farms Murray Grey stud near Woodenbong, in the state's far north. He is a director of Breelong Agri-Services and Breelong Grains, and has spent seven years on the Australian Registered Cattle Breeders Association board.
Former CVO honoured for 40 years of livestock service
The Northern Territory Cattlemens Association honoured former NT chief veterinary officer Brian Radunz recently, with its Life Members' Medal for his considerable contributions to the NTCA and NT pastoral industry.
Dr Radunz retired recently after 40 years in government veterinary science roles, including Field Officer, Regional Manager and Policy Officer related to disease control of Bovine Brucellosis, TB and Bovine Johne's disease.
He was the NT's CVO from 1999 to 2012. Among other key achievements, he amalgamated five pieces of livestock-related legislation into a single Act and Regulations which were introduced in 2009. More recently, he worked with others on setting up national cattle welfare standards and guidelines.
He said welfare was an ongoing issue for the livestock industries and while signfiicant improvements had been made, the sector could not afford to rest on its laurels.
Meanwhile, Dr Kevin de Witte returned to the NT in February to become the chief veterinary officer, after 10 years with Animal Health Australia in Canberra.
He will lead and manage the Animal Biosecurity Program within the Department of Primary Industry and Fisheries. The new CVO is well known to many Territory pastoralists from his time based with the department in Katherine in the 1980s and 1990s. He has significant experience in disease control and management working with the NT cattle industry during the eradication of TB and Brucellosis, the investigation and management of various disease syndromes and the extension of optimum herd management including spaying.