Beef Central publishes an occasional summary of appointments, departures and achievements occurring across the red meat and livestock supply chain. Send details for entries to admin@beefcentral.com
Hall takes RIFA Salutory CEO position
Wallaby Stephen Moore joins NAPCo's scrum
MLA's Simpson, Lugsdin to move on
Wesley Batista leaves jail
Consolidated Pastoral Co staff awards for long-service
Gympie's Pat Nolan celebrates 60 years in business
Farmer of year award to Charolais breeders
TSBE appoints new CEO
Brazilian beef genetics expert spends year at UQ
Hall takes RIFA Salutory CEO position
Experienced agribusiness executive Cameron Hall has been appointed chief executive officer for Chinese-owned RIFA Salutary Australia.
Mr Hall replaces David Goodfellow, who resigned in January to become chief executive of a new Australian subsidiary of Ontario Teachers' Pension Plan.
Mr Hall will have overall accountability of day-to-day management, performance and development of RSA business, which now comprises almost 50,000 hectares of country running 22,000 Angus cattle, more than 20,000 sheep and lambs and broadacre cropping in Western Victoria and Northern NSW.
A RIFA statement said his role will be particularly focused on the optimisation and continued improvement from the existing business whilst growing the production base and developing downstream opportunities within the domestic and international beef and livestock supply chains.
Mr Hall will work closely with the company's board on strategic direction and corporate governance as well as leading the existing management team that has been built up over the past four years.
Mr Hall has 25 years' experience in the livestock and agricultural industry having served as Landmark national agency director), LiveCorp chief executive and Elders International Trading's general manager domestic and international), helping him foster deep industry knowledge and a strong global network.
Most recently he has been consulting to key clients within the Australian livestock and agricultural sectors with a focus on assisting them to develop and expand their supply chains both domestically and internationally by building strong partnerships with service providers and customers.
RSA chairman Jie Wu said Mr Hall possessed vast experience in the industry with international business insight. "I'm glad to have him on-board to lead the company and the team. It is a great outcome for Rifa to have such an experienced industry leader to join and strengthen the management team of the company."
RIFA started business in Australia 2014, when it purchased 2500ha Victorian grazing property, Blackwood, near Penshurst. Another four showcase large-scale cattle and sheep grazing properties properties were then added, including 4400ha Kulwin Park near Wycheproof in Western Victoria; 28,300ha Cooplacurripa near Nowendoc in Northern NSW; 9100ha Middlebrook near Nundle in Northern NSW, and 4600ha Ashleigh near Warialda in Northern NSW. The five properties formed an integrated production-based supply chain comprising 22,000 Angus cattle, up to 22,000 sheep and 4000ha of broadacre cropping.
Wallaby Stephen Moore joins NAPCo scrum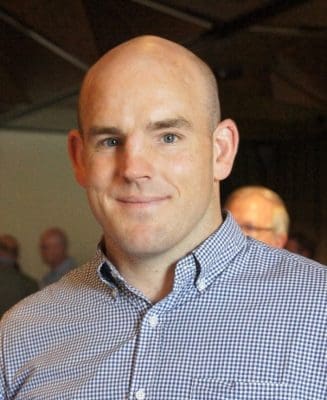 Recently retired Wallaby hooker Stephen Moore has packed down into the beef industry scrum, joining the North Australian Pastoral Co in a newly-created role.
At the time of his retirement from Rugby just before Christmas, Mr Moore said it would be difficult to find something to replicate "the buzz and everything that goes with top rugby emotionally," but he was excited about feelers put out in the business world for a career post-rugby.
An off-field career and more time at home with wife Courtney and their three young kids in Brisbane has been the reward for Moore, who captained the Wallabies in 26 Tests including the march to the 2015 Rugby World Cup final.
His new role at NAPCo is as manager of strategic planning and the office of CEO. Chief Executive of QIC, which now owns NAPCo, Damien Frawley, is himself a former Wallaby forward.
MLA's Simpson, Lugsdin to move on
Two experienced senior managers within Meat & Livestock Australia ranks are moving on.
South Asia regional manager Andrew Simpson will finish up with the industry service delivery company in May, at the end of his current assignment in Singapore, taking on a new commercial role.
Mr Simpson has been with MLA for six years, working as an International Business Manager across a range of key markets including Southern Asia, Indonesia and China. "These are incredibly important, dynamic and complex markets for the Australian red meat sector and Andrew's commercial acumen and ability to forge strong relationships has been critical in ensuring the Australian industry has been well represented in the region," managing director Richard Norton said.
"Andrew was working in China during an incredibly challenging time, as the market went through one of the most significant periods of growth in any market for Australian product, and he was able to ensure that the Australian industry captured maximum benefits from that market," Mr Norton said.
MLA plans to go to the market to fill the position, but has not ruled-out an internal appointment.
41 year legacy ends for Allister
One of MLA's most loyal and long-serving staff will also finish up mid-year.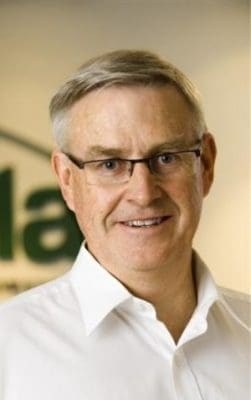 Allister Lugsdin has announced his retirement after 41 years with the service delivery company.
His career traces back through the formation of MLA in 1998 to the Australian Meat & Livestock Corporation, and before that, the Australian Meat Board days, making him the company's longest-serving employee.
Beef Central has been a frequent beneficiary of his deep knowledge and almost unequalled historical perspective about industry affairs. We appreciate his wise counsel on often complex industry affairs over the years.
"Allister has dedicated his career to the red meat industry. He is the only person on active duty who has worked across all three industry bodies, having started as a research clerk on 21 March, 1977 with the Australian Meat Board," Richard Norton told staff.
He progressed through various roles in AMLC, including Project Officer Commercial Services; Acting State Manager SA; Marketing Officer SEA, based in Singapore for two years; Manager Food Services; Manager North Asia; General Manager – Korea, based in Seoul for four years and Beef Program Manager – International. When AMLC transitioned to MLA in 1998, he started as Manager Marketing Services – Korea; then National Account Manager, Domestic Marketing (Woolworths account for five years) and then in 2007, moved to his current position of Manager Livestock Services – Asia Pacific where he's served for 11 years.
In his current position Allister has played a key role in assisting the opening of the MLA office in Jakarta in 2010 and supporting industry through the live export crisis in 2011.
"Allister has made a significant contribution to the Australian meat and livestock industry.  He's recognised for his loyalty and work ethic along with his passion and enthusiasm," Mr Norton said. Mr Lugsdin will finish up in July.
With on-going changing dynamics of the livestock export trade in Asia and MLA's global approach to service industry's needs, a minor restructuring will take place in the Livestock Export Program (LEP) part of the business.
This change will see a merger of the Manager Livestock Services (Asia Pacific) and Manager Livestock Services (Vietnam) roles, based in Asia. Mr Lugsdin's Asia Pacific responsibilities will be absorbed by Dr Michael Patching, who will transition into an expanded role to cover Vietnam and Asia Pacific, based in Ho Chi Minh.
Wesley Batista leaves jail
FORMER global CEO of JBS SA Wesley Batista has been released from jail after spending almost six months behind bars on insider trading charges. Mr Batista was released after a split 3-2 decision by the Superior Justice Court in Brasilia. He has been banned from leaving the country and from participating in running his family's companies or any other market activities. He will also have to wear an ankle monitor. Brother Joesley also had his release ordered by the court but remains in prison under a separate order for allegedly concealing information during previous negotiations over a plea bargain.
The two brothers were charged last September with insider trading after prosecutors revoked plea bargain agreements made in May for the brothers' scheme to bribe politicians. The brothers deny any wrongdoing regarding insider trading.
Consolidated Pastoral Co staff awards for long-service
At its recent annual management conference in Darwin, several Consolidated Pastoral Co staff received long-service awards
Tammy Kruckow from CPC's Manbulloo Station and James Beale of Bunda Station, both in the Northern Territory, received commendation for 15 and 10 years at CPC respectively.
Both team members have made significant contributions and continue to be a strong asset to the business, chief executive Troy Setter told the gathering. Managers and senior staff from CPC's 20 cattle properties scatted across northern Western Australia, the NT and Queensland gathered in Darwin recently for their annual conference and get-together.
More than 60 station managers and their partners, plus board directors and other stakeholders aligned with the CPC beef and live export supply chains were in attendance. Click here to view earlier social pictures.
Gympie's Pat Nolan celebrates 60 years in business
Much loved Gympie (Qld) meat industry identities Pat and Maree Nolan celebrated 60 years in business last month.
Pat started his small Gympie retail butchery business in February, 1958, before later venturing into beef and pork processing for the domestic market. Six decades later, the Nolan Meats business run by sons Tony, Michael and Terry is an industry powerhouse, currently in two-year transition to a double shift, 1000-head-per day operation. Happy anniversary, Pat and Maree.
Farmer of year award to Charolais breeders
Respected NSW Charolais seedstock producers James and Robert Milner from Rosedale Charolais near Blayney, were announced as the Coles/Weekly Times beef farmers of the year recently. Other finalists for the award were Minnamurra Pastoral Co and Jac Wagyu Farms.
The awards were presented at a dinner in Melbourne.
TSBE appoints new CEO
Ali Davenport has been appointed CEO for Toowoomba and Surat Basin Enterprise (TSBE.
"Ali is very highly regarded in our region, well connected locally and will be a fantastic addition to the TSBE team," executive chairman Shane Charles said.
"She is an outstanding candidate who has the skills and experience we believe will take TSBE and our members on our journey of further success and growth. Ms Davenport is currently completing her role as general manager with Newscorp in Cairns before making the Darling Downs her home again.
Brazilian beef genetics expert spends year at UQ
Noted Brazilian animal breeding and genetics scientist Dr Roberto Carvalheiro  is spending his sabbatical year at the University of Queensland.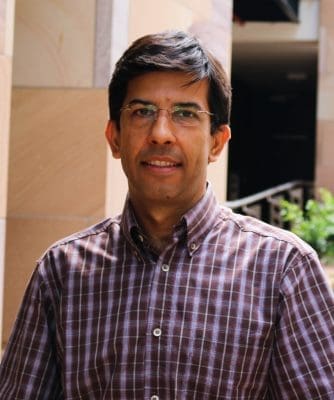 Dr Carvalheiro is visiting UQ from his position as a researcher at the School of Agricultural and Veterinarian Sciences of Sao Paulo State University (UNESP), Brazil.
During his year at UQ, Dr Carvalheiro will work with Professor Stephen Moore and Professor Ben Hayes at the Queensland Alliance for Agriculture and Food Innovation (QAAFI), in a project aiming to identify genomic regions of Bos Indicus cattle associated with sensitivity to environmental variation.
For the last five years, working as a researcher at UNESP, Dr Carvalheiro has authored and co-authored 43 peer-reviewed papers, focused mainly on genomic studies applied to livestock production and on genetic tools and methods to breed beef cattle more efficient and adapted to tropical conditions.
He worked for 10 years as a consultant for important commercial beef cattle breeding programs from Brazil.
"Unraveling genetic sensitivity of beef cattle in relation to environmental variation is of ultimate importance," he says. "Our current knowledge on this topic is very limited."
"Increasingly the risk is that beef herds move towards losing adaptability and efficiency as a negative response of selection for increased productivity."
During his sabbatical year, Dr Carvalheiro also aims to strengthen the collaboration between researchers from UNESP and UQ, establish longer-term links to produce research of high impact to the livestock industry and the social and economic development of Brazil and Australia.