RED meat processors are pushing for a higher uptake of electronic National Vendor Declarations (eNVDs) (see earlier Beef Central report), and for good reason.
There is a view that the red meat and livestock industry needs to move to a completely digital NVD system.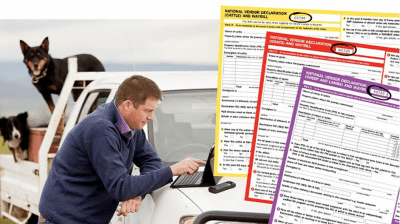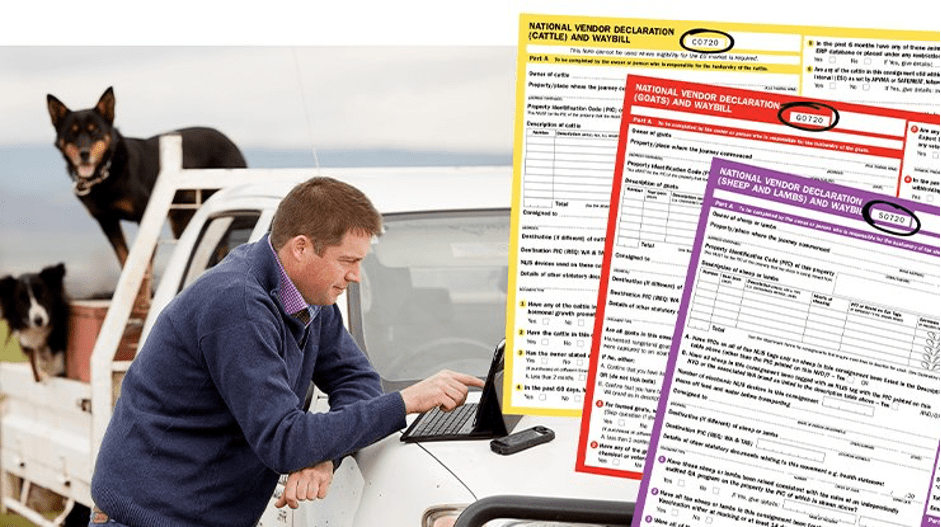 There are approximately 64.5 million registered livestock transfers in Australia every year, with a majority declared on paper, in triplicate. The paper-based NVD is inefficient and places strain on parts of the supply chain with incomplete or illegible forms. Lotfeeders and processors are dedicating valuable labour to just sort through, correct and then file the document away for seven years in the event of an audit.
The digitisation of this document and the subsequent uptake will see millions in cost savings across the industry and minimise risk to the livestock and red meat traceability system. But we all know this, so what's next?
There are some encouraging signs of technology uptake in parts of the industry but a move to the normal digital world we live in seems to be a hesitant one for the livestock and red meat industry. Technology will dominate the now antiquated processes in our industry, it's only a matter of time.
The classic example is the taxi industry. Do you remember 30 years ago, when you hired a cab and paid by credit card? The cab driver pulled out his clunky manual machine, loaded the paper slip and pulled the machine across your card to imprint the card number.
Then we went to the electronic machine with a card swipe, but the reception wasn't always good so occasionally they had to pull out the old machine. However, eventually, this became unnecessary. Think transition from paper NVD to eNVD.
Now, disruption through ride-sharing companies such as Uber creates further efficiencies with touch-button booking and automatic payment systems through your mobile phone. What was fanciful some years ago is now common practice.
And the Just Walk Out technology in supermarkets delivered by Amazon and other merchants whereby computer vision, sensor fusion, and deep learning enable you to walk in, shop and walk out, with no interaction with the checkout. All these enhancements are via an app on your smartphone.
Increased uptake will require leadership
So, as an industry, how does the red meat industry increase the uptake of digital processes such as the eNVD? Do we wait for the governments and departments to come in over the top and mandate the use of the eNVD's and phase out the books? It is well-known that innovation moves faster than legislation and if we have the tools available in the industry now, why wait?
The increased uptake will require leadership from commercial stakeholders in the supply chain who are in a position of influence to generate positive change.
Red meat brand owners can strongly encourage suppliers to provide products with immutable, unbroken digital traceability from the farm. After all, the NVD is a food safety document that underpins our excellent reputation as an export nation and provides assurance from the producer through to the consumer that the meat will be safe to eat and ethically produced.
The agency network can take a leadership position in educating producers about the benefits of digital solutions and work on their behalf to implement systems within transactions that make the eNVD seamless and accurate.
Paperwork should be the last thing on the transporters' mind when moving livestock. Any distraction away from animal welfare and biosecurity is a poor outcome. So this influential stakeholder can demand a paperless NVD delivered to their mobile phone before they leave the site.
So, does the industry have the tools available now to create this positive change? Yes. AXIchain is one technology provider working on solutions to these problems every day. We're here to help the industry and we're here for the long haul.
Until now, the challenge of an offline function for digital NVD's to operate where no network coverage is available has hindered the uptake. Unique to the AXIchain mNVD app (mobile National Vendor Declaration), the offline challenge has been solved along with synchronised transport integration that is free for the transporter, paperless and on their mobile devices.
We are helping the Australian livestock and red meat industries to move to a completely paperless digitised documentation supply chain. In a collaborative consultation process with stakeholders, we have identified risks in the red meat supply chain that may jeopardise Australia's excellent reputation as an export nation.
We can't become complacent, we need to work to minimise human documentation error in our industry, from the livestock production process through to our export certification and this includes the national vendor declaration. Now is the time to lift our standard and stay ahead of the curve.
* Linda Woodford is the CEO and Founder of AXIchain, a digital supply chain solutions company – www.axichain.io
The AXIchain mobile-friendly National Vendor Declaration (mNVD) is compliant with industry and state law enforcement agencies and licenced by ISC. It works online and offline and integrates with transporters, agents, buyers, saleyards and processors, making it a one-stop-shop for livestock movement at users' fingertips. Exclusive to AXIchain is a dynamic QR code system that enforces data as true and accurate for all movement details, even in offline situations. It connects with RFID readers to upload tags directly into the consignment and integrates into the NLIS database for seamless data transfer. The mNVD app can be downloaded from the Apple App Store and Google Play or can be used on a web browser. For information click here.