THE Northern Territory Cattlemen's Association has kick-started a renewed national debate on cattle industry levies, after its members supported a resolution calling for a new 50c per head levy at its AGM in Darwin late last month.
The NTCA says a new national levy is needed to strengthen industry representation, and to fund industry efforts to improve public awareness of the beef industry's high sustainability and welfare standards, in the face of rising, high-profile vegan campaigns demonising meat production.
The NTCA's view is that the new levy would be voluntary, in the sense it would have an 'opt out' clause allowing producers not to pay the levy if they chose.
It would be levied over and above the $5 per head compulsory cattle transaction levy producers currently pay on every head of cattle they sell, which funds industry research, marketing and support services.
The compulsory cattle transaction levy has stood at $5 per head since 2006.
Consumer Price Index movements over the past 13 years had reduced the value of the fixed rate levy by about 30 percent, Northern Australia Beef Research Council chair Lee Fitzpatrick told a MLA BeefUp forum last year.
NTCA president Chris Nott told the association's recent conference in Darwin that well-resourced animal activist campaigns had the potential to cause "irrational government interventions" in the beef industry, just like the Gillard Labor Government's snap ban on live cattle exports to Indonesia in 2011, which caused massive disruption to the northern cattle trade.
Mr Nott said the industry "needed to pay for good people and fund good support structures" for its national organisations to be successful, and to get its message across to everyday Australians.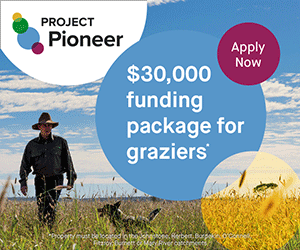 A 50c/head levy would help to attract and pay for executives of significant quality and to maximise resources for advocacy and education, in line with an industry producing $11 billion of value a year, he told the conference.
Discussions Beef Central has had with a range of industry groups in the past week indicate varied levels of support for the NTCA's concept.
But regardless of whether different groups specifically support the NTCA's proposal or not, the NT industry's front-foot move has certainly got the rest of the industry talking about levies and industry funding options once again.
Cattle Council of Australia said it welcomed the NTCA putting forward the suggestion for a sustainable, whole-of-industry funding plan to resource peak industry activities.
President Tony Hegarty said the council will now ask its other State-based members to also consider the NTCA's proposal and other potential options.
"Cattle Council and its founding members have, over time, considered similar options but now with the headwinds facing our industry, an option like this should be progressed to better fund peak body advocacy, beyond what we are able to do with the transaction levy," he said.
"For 40 years, Cattle Council has been funded by state farming organisations for the benefit of the whole industry, and a wider funding base would be a step in the right direction.
"The 50 cent-per-head levy may or may not be the only solution, however NTCA should be commended for showing leadership by raising the discussion."
Victorian Farmers Federation livestock council president Leonard Vallance said it was "pleasant surprise" to see the level of commitment NTCA members had demonstrated to supporting the industry.
"I was pleasantly surprised to hear that a State had that sort of commitment and I thought it was a game changer in the agripolitical sense, in that this is 50c for lobbying and industry development as against giving MLA more money for R&D and marketing," Mr Vallance told Beef Central.
"That is a completely different use of the money.
"The Northern Territory has done a really good job in showing a unified front, in being prepared to invest in Cattle Council and I think that is a really positive step."
He said the VFF livestock council was "well aware of the toll inflation was taking" on the $5/head cattle levy since it was raised 13 years ago.  "You can't expect that to continue to provide a level of R&D that farmers need, and then of course you can always argue about how much you spend on marketing and industry systems and the like."
The $5/head cattle levy was lower than the levy sheep producers paid in real terms. If the percentage-based levy currently applied to sheep was applied to cattle, it would equate to a cattle levy of about $8/head, he said.
One factor which could affect producer support for another levy in Victoria is the fact that producers in the State already pay another levy that producers in most other states do not.
Victorian producers pay a State-specific levy of 5 cents for every $20 of the sale price of every head of cattle they sell (equating to $2.50/head for a $1000 animal, capped at a maximum levy of $5/head), which goes to the State's Cattle Compensation Fund. Currently holding in excess of $20 million, the fund serves as a form insurance for producers impacted by disease incursions, and also helps to subsidise the cost of NLIS tags for producers in the State and fund State-specific 'industry-good' research projects.
In Queensland, AgForce Cattle Council president Will Wilson said it was encouraging to see the level of unity shown by NT producers.
"I am in admiration that they can have so many people supporting this from the Alice Springs to the tip, and that they can open the conversation about solving the funding issues of our peaks and also of our key industry problems that keep popping up.
"I'd like to think we can get Queensland into a position of trust to open the conversation here, we represent a majority of the herd, but because we don't have unity in Queensland it is hard to make movement toward that.
"Hopefully we can go forward and get these conversations out in the open, there are some really obvious outstanding issues that need funding and they're integral parts of our clean green image that we need to protect, and I hope that my State can get behind AgForce if and when we form the need to increase or to fund the industry in an appropriate way."
WA Farmers Livestock President David Slade said the WAFarmers Livestock Council had not yet canvassed the NTCA's levy proposal concept but it would be discussed at its council meeting on May 12.
However he added that his personal view was that the cattle transaction levy "certainly is too low", particularly compared to the sheep transaction levy.
NSW Farmers Cattle Committee chair Bill Stacey, a beef producer from Singleton, NSW, said NSW Farmers currently does not support an increase in the cattle transaction levy, or any of the levy being allocated to the peak industry council, Cattle Council of Australia.
He said NSW Farmers supported the current split of the $5/head levy between the National Residue Service (which receives 5.8pc or 29c from each $5/head levy paid), Animal Health Australia (which receives 2.6pc or 13c/head) and MLA (to which 73.2 percent ($3.66) is directed specifically for marketing purposes and 18.4pc (92c) for research and development).
"The industry is currently developing a strategic plan and from there it will detail the key actions for industry over the next 10 years," Mr Stacey said.
"It would be prudent to ensure that industry has the sufficient funds at this point but not prior to the plan being finalised.
"NSW Farmers' recognises the importance of funding for consumer tracking and ensuring public trust is maintained and would welcome the opportunity to have further input into developing public awareness campaigns about the industries animal welfare and environmental credentials."
The Australian Beef Association CEO David Byard said "a full and thorough investigation" of where MLA funding goes is needed to determine whether extra funding for advertising campaigns could be found through rationalisaing and streamlining current funding applications.
Mr Byard said from his analysis of recent MLA annual reports marketing already appeared to be very well funded, with $90 million spent on red meat marketing last year.
He said he was "stunned to read" in financial summaries from MLA annual reports that MLA's overall income rose from $181 million in 2013-14 to $205m in 2017, but then jumped by 39 percent in a single year to $272.5 million in 2018.
Government contributions to MLA totalled $46.7 million in 2014, rising to $52.1 million in 2017 and then by to $80.4 million in 2018, a single year increase of 54.3pc. The category denoted as "other" (believed to include private investment component in research through MDC projects) rose from $35.8 million 2014 to $47.2m in 2017 and then increased by 86.1pc to $85.7 million in 2018.
In releasing its annual report last year MLA attributed the significant year-on-year growth in overall revenue to increased private and Government contributions stemming from its efforts to leverage a greater share of available public funding for red meat research through the MLA Donor Company.
Mr Byard said it was important for levy payers to remember that in 2006 a similar call was made to increase the cattle transaction levy by $1.50/head to help advertise and promote beef and to stop falling consumption, which was approved (which lifted the levy to its current level of $5/head).
However he said Australian Bureau of Statistics figures show beef consumption in Australia has fallen from 40kg per person in 1998 to 23.8 kg now.
"Hardly a glowing endorsement of MLAs marketing efforts," he said.
He also expressed concern that MLA as a service delivery company with a large producer-funded budget also provides more than half of the annual income of the producer's peak council, the Cattle Council of Australia (CCA), through service delivery contracts.
"It is not too difficult to prosecute an argument that there is a massive conflict of interest and the potential for compromising CCA aims and responsibilities is not insignificant."
He said the NTCA resolution also proposed directing funds from an increased levy to strengthening national industry representation to advocate for and progress the needs of beef producers, but said there were questions about whether that should be the Cattle Council of Australia.
"I am not sure a revamped CCA is best placed to receive those funds, or adequately represent producers and provide oversight on the significant funding of MLA.
"Yes, I agree with the NTCA we do need a review of the levy and we do need a strong well-funded peak council with the ability to control the MLA as a service provider.
"However, before we start dipping further into producers' pockets, we need to ascertain and find answers to the questions.
"Is the current funding being correctly and appropriate utilised and achieving the gains needed?  Are these opportunity rationalisations done in a transparent and accountable manner?  Are there opportunities for rationalisation of current practices, projects and plans?
"Surely the government, on behalf taxpayers and producers, should be asking, if MLA is delivering best practice returns on investment and delivering what it purports to be doing."