How are non-meat products able to be sold as beef, chicken or pork under Australia's strict food labelling standards?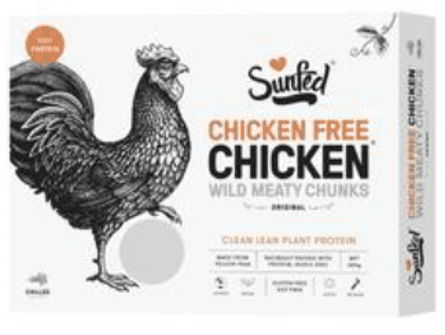 It all draws back to 2013 when an amendment was made to Australia's Food Standards Code, a change lobbied for by food processing giant Sanitarium, and one the meat industry missed at the time but which would have lasting consequences for meat branding in Australia.
The key reason the amendment was missed by the meat sector was because it related to dairy products, not meat.
However, the resulting change has had the effect of creating a "loophole" that manufacturers of plant protein alternatives can now use to label their products with names that include meat, beef and chicken.
During a red meat industry leadership forum at Beef 2021 in Rockhampton earlier this month Red Meat Advisory Council chair John McKillop alluded to "a simple change" that had been made to Australia's Food Standards Code several years ago that no one in the meat industry picked up at the time.
Within the code "meat" is described as being from a "carcass":
meat: (a) means the whole or part of the carcass of any of the following animals, if slaughtered other than in a wild state: (i) buffalo, camel, cattle, deer, goat, hare, pig, poultry, rabbit or sheep; (ii) any other animal permitted for human consumption under a law of a State, Territory or New Zealand; and (b) does not include: (i) fish; or (ii) avian eggs; or (iii) foetuses or part of foetuses
However, Mr McKillop explained that through lobbying an additional clause was included in the code in 2016 which extended the meaning to include food that comes from another origin.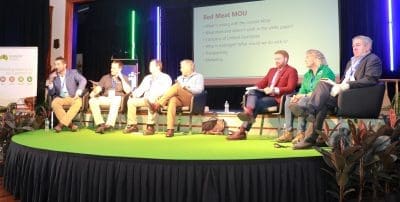 "No one in the red meat industry picked it up, no one lobbied against it, it went through FSANZ and that has now caused this to come up where you could call something plant based meat or chicken free chicken."
Beef Central understands that in 2013, in response to invitations from FSANZ for submissions on suggestions to improve the Food Standards Code, which was established 13 years earlier in 2000, food manufacturer Sanitarium lodged a submission lobbying for the code to be amended to allow for plant-based beverages to be sold as milk.
The subsequent updates to Australia's Food Standards Code which took effect in 2016 included a note which effectively meant that, provided additional context was provided, the word milk could be used.
The added clause stipulated that:
The context within which foods such as soy milk or soy ice cream are sold is indicated by use of the name soy; indicating that the product is not a dairy product to which a dairy standard applies.
The addition was passed to cover foods such as soy milk or coconut milk, with the argument being that consumers long understood that those items did not come from cows and knew they were not dairy products.
It is understood that no references were made to meat and non-meat products during that process.
However, a consequence of the change has been to create a loophole that now allows producers of so-called "fake meats" to label their foods with the word "meat", according to red meat industry leaders.
It is understood meat sector organisations are exploring what can be done to enforce the Code's definition of meat as being 'the product of a carcass' and to create a specific requirement for food sold as meat to comply with the definition of "meat".
'Our brand is being denigrated'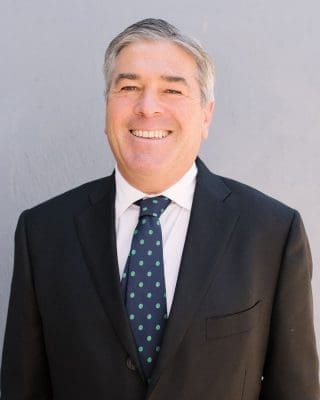 "Our industry's category brand is being denigrated today because of an amendment introduced for plant juices half a decade ago," Mr McKillop said.
"This amendment was never intended to allow highly processed manufactured plant based proteins to use Australian meat descriptors.
"Plant protein products are shamelessly exploiting this loophole to trade on red meat's reputation for high quality, nutritious, safe food that industry has invested billions of dollars in establishing."
Mr McKillop said Australia's $11 billion of domestic annual red meat sales are underpinned by the standards of public health set by FSANZ.
"With growing health and nutritional concerns over highly manufactured products, this loophole needs to be immediately closed before any further damage is done to our industry's category brand."
Beef Central has contacted FSANZ and will provide a further update with its response when received.
Also speaking at Beef 2021, orthopaedic surgeon Dr Gary Fettke drew attention to research demonstrating how the Seventh Day Adventist church, which owns Sanitarium along with Australian manufactured plant based protein brand the The Alternative Meat Co, has worked over decades to influence official dietary guidelines in favour of cereal and grain based diets and away from dairy and meat.