Meat & Livestock Australia has this afternoon announced the resolutions to be voted on by MLA members at the company's annual general meeting in Fremantle on November 15 – and for the first time in many years, there are no producer-member initiated resolutions among them.
Instead, MLA members will be asked to vote only on four resolutions seeking to endorse four Board director nominees: two current directors seeking re-election and two first-timers.
Two directors seeking re-election are Peter Trefort (sheepmeat, processing) and Dr Gregory Harper (R&D); plus first-time nominees Christine Gilbertson and John McKillop.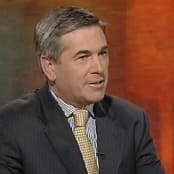 MLA's statement this afternoon says the board selection committee's choice, John McKillop has extensive agribusiness experience gained through various executive and director roles in the meat and livestock, and grains industries.
He previously served as managing director of Clyde Agriculture, and held general management positions with Elders Australia Ltd, and briefly as chief executive of Stanbroke Pastoral Co.
Mr McKillop has considerable experience evaluating research and development proposals, as well as skills in global marketing, financial management, strategic planning and corporate governance. He is the current chair of the National Farmers Federation's economics committee, and is a member of CPA Australia.
The second new board selection nominee, Christine Gilbertson, has a strong accounting, finance, audit and risk management background, having worked as an auditor and management consultant for Ernst & Young. Ms Gilbertson was a member of the management team in her family's large meat processing business until its sale in 1997, performing the roles of chief financial officer and company secretary.
She has evidently been selected to cover the financial and business skills-set of retiring director, Mike Carroll, who retires at this year's AGM along with processor, Iain Mars, who has returned to Brazil to work with Minerva.
Nominated by the board selection committee to re-stand for another term are Polly Trefort and Greg Harper. Mr Trefort has more than 40 years' experience in sheep and cattle production as well as management across the supply chain. He has worked extensively developing on-farm and processing R&D strategy with the Department of Agriculture in WA, University of WA and Murdoch University (WA). He has been an MLA Board director since 2003.
Greg Harper is a career scientist with extensive research experience within universities, CSIRO, and cooperative research centres (CRCs). Dr Harper is currently the director for External Engagement for CSIRO's Animal, Food and Health Sciences division and has been a MLA Board director since 2009.
Today's MLA release says the board director nominees were selected from a field of more than 100 candidates by the nine-person industry selection committee, based on the skills and experience that the committee was seeking.
All MLA members are automatically allocated a single vote at the AGM, however to receive their full voting entitlement members must complete and return their levies notice, or lodge their levies online (click here), by the October 4 deadline. Levies notice packs were mailed to all MLA members in late July.
To order a replacement notice, members should phone MLA on 1800 675 717.