Japanese beef investment turns sour
Japanese cattle farming investment business Agura Bokujo has filed for bankruptcy, blaming its financial stress on public concerns over nuclear contamination of beef, prompting a rise in cancelled beef contracts. The company's debts total about ¥61.99 billion. Established in 1979, Agura Bokujo operates 370 cattle farms nationwide, mostly through franchising, where a combined 145,000 cattle are raised. It solicits investments in cattle breeding and buys calves from cattle owners. An executive blamed the breached nuclear reactor near Fukushima for falling beef prices after radioactive cesium was found in beef cattle across Japan's central eastern region. About 70,000 people had invested with Agura Bokujo. The company intends to seek compensation from Tokyo Electric Power which operated the nuclear power station. The company also took a beating from outbreaks of Foot-and-Mouth Disease in 2010.
R&D seeks solution to food deterioration
US scientists say they have discovered a naturally-occurring agent that destroys the bacteria that causes meat, fish, eggs and dairy products to rot. Researchers at the University of Minnesota reported the discovery of bisin, a naturally-occurring compound produced by some types of bacteria. The agent reduces the growth of bacteria including E. coli, salmonella and listeria. Bisin was discovered by University of Minnesota microbiologist Dan O'Sullivan. "It [bisin] seems to be much better than anything which has gone before," Dr O'Sullivan said. "It doesn't compromise nutrient quality. We are not adding a chemical – we are adding a natural ingredient." Because bisin is chemically related to nisin, which is already used to keep processed cheese sterile and edible for decades, it does not need to be pharmaceutically tested and could be on the market within a year.
Japan's food self-sufficiency under 40pc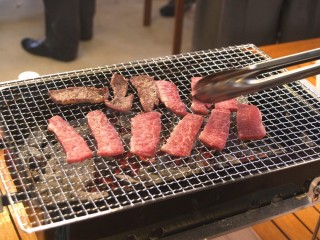 Japan's food self-sufficiency rate fell one percentage point in 2010 to 39pc in fiscal 2010, dipping below 40pc for the first time in four years, the Japanese government says. The nation's beef self-sufficiency rate fell from 43pc to 42 pc last year, while pork fell 2pc to 53pc, and chicken 2pc to 68pc. Higher feed ingredient prices was the major reason for the decline. Meanwhile, Japan's food service restaurant operators continue to struggle under the burden of a flat economy and post-Tsunami malaise. The operator of the large Pepper Lunch steakhouse chain said sales fell 9.4pc for the second quarter ended June 30, compared to the same period 12 months earlier. As a result it plans to accelerate its overseas expansion strategy aiming to increase its total to 98 overseas stores in nine countries by the end of the year.

Cargill moves on animal nutrition company
US-based Cargill plans to buy global animal nutrition company, Provimi, for a price around A$2.06 billion from private equity firm Permira funds, it was announced this week. Cargill intends acquiring Provimi's worldwide animal nutrition business, which has operations in 26 countries and employs more than 7000 people across Asia, Europe, Africa, Latin America and Australia. The deal would strengthen and expand Cargill's existing operations, creating a global leader in animal nutrition, the company said in a statement. Provimi has broad nutritional expertise and a wide portfolio of premix, additives and ingredients while Cargill's animal nutrition business brings expertise in compound feed, supply chain and risk management as well as access to global trends, knowledge and information from across the agricultural supply chain, a spokesman statement said.
Consumer support for welfare labelling
Recent analysis undertaken by the Kansas and Michigan State Universities suggests that US consumers would likely pay more for meat with a mandatory label indicating animal welfare information. The use of gestation crates and stalls for pigs as well as cages for chickens have gained wide media coverage and the researchers suggested that a typical US resident might be willing to pay up to 20pc more for pork and egg products in exchange for mandatory labelling conveying the use or lack thereof of these animal welfare concerns. The challenge is in converting what are emotional perceptions into price points at the point-of-purchase, often a difficult exercise but increasingly being seen as possible.
JBS lowers microbial counts
The US division of JBS says it has achieved a two-thirds reduction in microbial counts for E. coli O157:H7 in its eight US beef processing plants in the first half of 2011 through the use of its unique Remote Video Auditing system which helps in identifying kill floor employees who need further training in food safety procedures, reducing potential contamination from the hide to the carcase.
Successful Japanese audit outcome
The Japanese Ministry of Health & Livestock Welfare completed an audit of the Australian beef export system recently. During the week the Japanese auditors visited three beef abattoirs with similar outcomes at each. The auditors encouraged Australia to maintain its high standard of hygiene production noting the Japanese enhanced interest in E.coli O157:H7. Japan conducted 300 tests for E. coli O157:H7 last year on Australian block meat primals. They confirm that testing is not a requirement for Japan however there was a case of E. coli O157:H7 linked to a positive in Australian product and as a result there would be measures to ensure continued consumer confidence in Australian beef.
Brazil no longer lowest-cost producer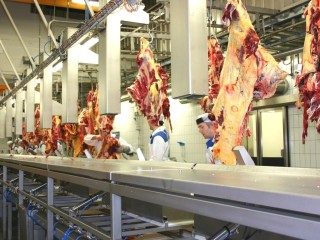 Brazilian market analyst Guilherme Melo visited Australia earlier this month speaking at a renderers' conference at Sydney before attending forums in Queensland. He indicated the global credit crises had significantly impacted on industry concentration in Brazil, with smaller domestic meat processors losing access to bank funding during the credit crisis. This led to Chapter 11 bankruptcies and an increase in concentration of processing ownership. The 'Big Three' in Brazilian processing (JBS, Marfrig and Minerva) still only represented 35pc of total production in the country, but 80pc of beef exports. The big changes in Brazil involved the appreciation of the Brazilian Real leading to a loss of Brazil's competitiveness as global exports' lowest-cost producer. The future potential of the Brazilian beef industry on the export market still evolved around its competitiveness with alternate land use in Brazil, especially soy bean production, the continuing appreciation of the Real against the US$ reducing its export competitiveness and the overall environmental scrutiny of the industry that increased substantially over the last year.