A CELEBRATION marking Meat Standards Australia's 20-year anniversary will feature as part of the International Congress of Meat Science and Technology being staged in Melbourne later this month.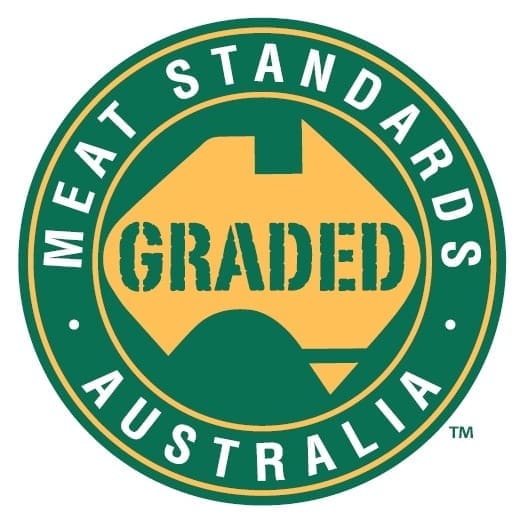 Marking the program's extraordinary achievements in delivering greater consistency in eating quality and underpinning consumer demand for red meat, a special MSA forum and anniversary dinner will be part of the congress program on Monday, 13 August.
The ICoMST congress brings together experts from all over the world to exchange information and ideas on the latest research in meat science and technology. The theme of this year's conference is 'Quality and Integrity for Global Consumers.'
Australia is hosting the important global event for the first time in 30 years, with more than 400 pre-eminent meat scientists from across North and South America, Europe, the Asia-Pacific Region and Africa attending.
The MSA forum, titled 'How Australia's red meat industry has adopted eating quality science' will feature leading Australian meat researchers Dr David Pethick, Dr Peter McGilchrist and Dr Rod Polkinghorne. They will explore 20 years of MSA, its role in the modern marketplace currently representing 40pc of the national adult cattle slaughter and 25pc of the lamb slaughter, and what the future holds for the world's leading eating quality grading system.
Murdoch University's Dr Pethick has been a key contributor to the science behind MSA.
"Key highlights will include discussion around the international reach of MSA and its research partners, where the revised cuts-based MSA lamb model is up to, and a look into where the next 25 years will take us," Dr Pethick said.
"I'm particularly looking forward to celebrating MSA's achievements on an international stage and hearing other countries' interests in eating quality research," he said.
Industry leaders including Mark Inglis from JBS and Tom Maguire from Teys will also discuss how MSA underpins their businesses and the program's role in value-based marketing.
Dr Jean-Francois Hocquette from the French National Institute for Agricultural Research will bring an international perspective, sharing Europe's interest in red meat eating quality.
Northern  beef producer Ian McCamley and southern producer Trent Osborne will provide insights into how MSA has changed their businesses, and the way beef is produced in Australia.
MSA program manager, Sarah Strachan, said the MSA forum would provide an opportunity for Australia to showcase MSA to a global audience and demonstrate how a research project with robust science has turned into a hugely successful commercial program for Australia's red meat industry.
"MSA now captures the attention of countries all over the world because it has been able to demonstrate significant return on its investment and ultimately take the guesswork out of buying red meat for consumers," Ms Strachan said.
This year's ICoMST congress will be held in Melbourne from 12 to 17 August, featuring a scientific conference program, technical tours and, poster sessions and project exhibitions.
The program will focus on nine key topics, all of high importance to the Australian red meat industry:
Provenance and fraud detection
Process control in the meat industry
Next generation technologies to assess carcase and meat quality
Food safety and microbiology
Smart packaging for quality, safety and integrity
Dietary muscle proteins for stage of life
Revolution in biometrics and consumer sensory science
Value adding to meat and offal
Glycolytic and proteolytic metabolism across species
Purchasing a ticket to the half-day concurrent MSA forum includes access to the full ICoMST program for Monday and the MSA networking dinner on Monday evening.
Details of the MSA forum at International Congress of Meat Science and Technology:
What: The 64th International Congress of Meat Science and Technology – MSA forum – How Australia's red meat industry has adopted eating quality science.
Where: Grand Hyatt, Melbourne.
When: 11am to 5.30pm, Monday 13 August.
For more information and to register, click here.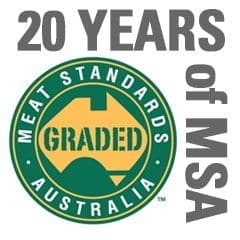 Click the links below to view earlier articles marking MSA's 20th anniversary this year:
Genesis of a world-class beef grading system
'Empty chair' provides MSA with consumer focus
MSA proves one of meat industry's great success stories