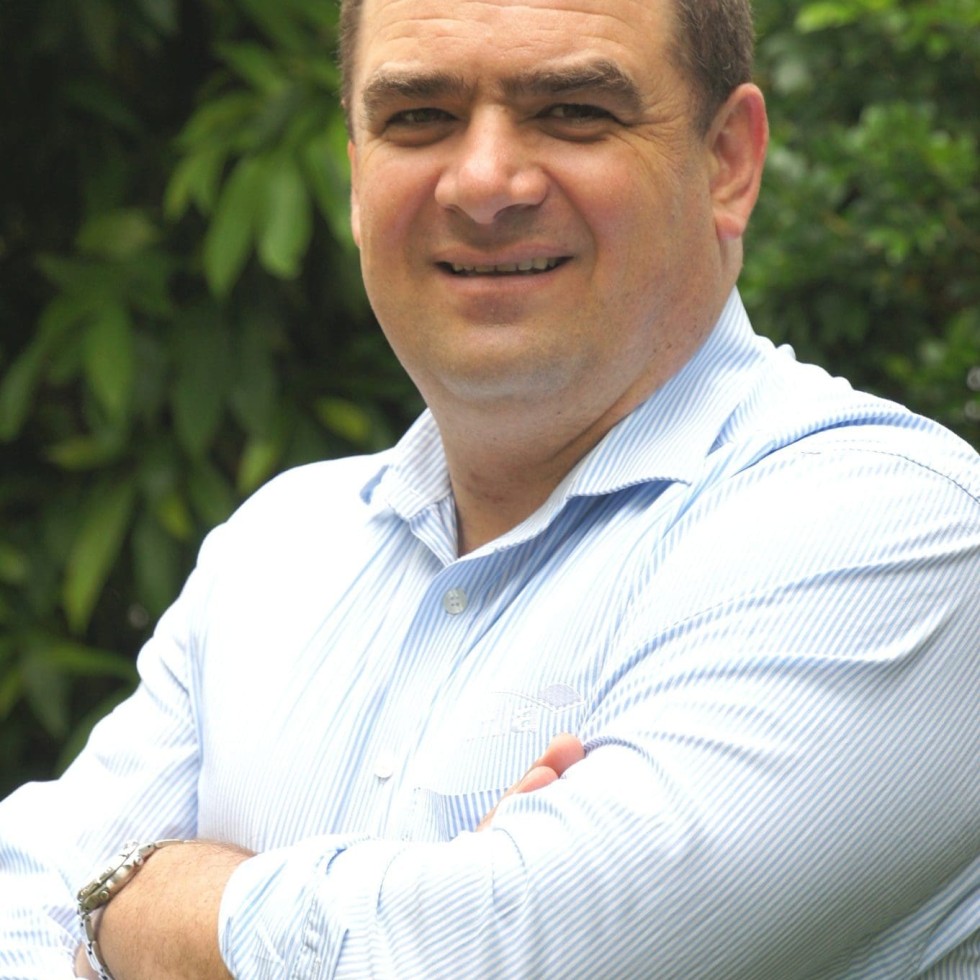 Well-known industry stakeholder Jason Strong has been appointed managing director and chief executive of the Australian Agricultural Company, completing a meteoric rise through the ranks, having joined the company only 14 months ago.
He replaces former MD David Farley who left the company suddenly last July (read Beef Central's earlier report "Shock departure for AA Co head"), before a six-month global recruitment process unfolded.
A strong and effective communicator, and widely respected across the beef industry for his operations management experience, Mr Strong has deep knowledge in fields as diverse as meat science and meat grading, genetics and marketing. He only joined AA Co in November 2012, when he was appointed general manager, marketing, following a year in Brussels as Meat & Livestock Australia's Europe regional manager.
His earlier work career included a term with Pfizer Animal Genetics as head of new market development, where he focused on the growth of the company's livestock DNA marker technology. He also played an integral part in the early development of the Meat Standards Australia grading program, where he operated as program manager. At one point he also provided a consultancy service to AA Co, in the field of genetics.
Mr Strong and several partners launched and operated a high-end retail butchery in Brisbane's James Street Market precinct in the early 2000s, which while seen as a trend-setting showcase for modern retail butchery operations, struggled financially, and was on-sold.
His appointment this morning comes as something of a surprise, given AA Co chairman Don McGauchie's signals to the market last year that the board was not looking for an 'operations-focussed' replacement for David Farley, but somebody with broad international marketing and corporate experience.
Here's what Mr McGauchie told the market last year:
"AA Co's new CEO will require a different skill-set … to lead the company into its next phase of growth and maturity," he told the annual general meeting in August.
"The candidate we're looking for will have skills in both processing and marketing, as well as experience in a larger corporate setting, running multiple divisions." he said. "We're looking for someone who has a global mindset and an agri-business approach, not just a pure traditional agricultural approach."
Mr Strong ticks at least some of those boxes, however his commercial international meat sales experience was limited prior to joining AA Co. Since joining AA Co, Mr Strong has focussed on developing the company's sales and marketing operations to meet growth targets in existing and new markets, and was involved in creation and implementation of strategies across a number of areas, including the new Darwin abattoir.
His broad portfolio of responsibilities at AA Co has included live exports, domestic and international beef marketing; new product and service development; cattle genetics; government relations; and industry, customer and stakeholder engagement.
At the time of his appointment in late 2012, then MD David Farley said Mr Strong was a "highly credentialed executive with a demonstrated passion for and extensive experience within the meat and livestock industry, across the sales and marketing, operations and international and national business development, fields."
"He is well-qualified to drive future success for the company in his new capacity," Mr Farley said.
In an announcement to the ASX this morning, AA Co chairman Donald McGauchie said after conducting an international search, the board had unanimously supported Mr Strong's appointment.
"We have all been impressed by Jason's performance. He is an experienced executive with a lifelong commitment to improvement of the Australian beef industry."
"Jason has spearheaded a range of marketing and supply chain initiatives, and has been responsible for developing strategies for selling the offtake of the company's Darwin abattoir, which is scheduled to commence production in the second half of 2014," Mr McGauchie said.
"Jason has a strong grounding in disciplines critical to AA Co's successful diversification from capital-intensive primary production as we move to both increase the company's earnings and reduce the cyclicality of these to generate higher and adequate returns on capital."
Chief financial officer Craig White, who has been acting CEO for the past six months, will now return to his core financial management role.
Mr Strong's elevation into the MD role leaves a large gap in the company's meat sales and marketing operations, made especially so in the absence of former general manager for meat sales and marketing, Pat Dempsey through extended illness. An appointment is likely in coming months.
View the full AA Co statement to the ASX here.