PLANS to require producers to complete an assessment as part of their Livestock Production Assurance re-accreditation from January 1 are on hold, as the red meat industry's integrity system is 'streamlined and strengthened.'
Livestock Production Assurance advisory committee chair Kevin Roberts says the online assessment is part of a broader strategy to strengthen the industry's LPA, National Vendor Declaration and National Livestock Identification System integrity programs.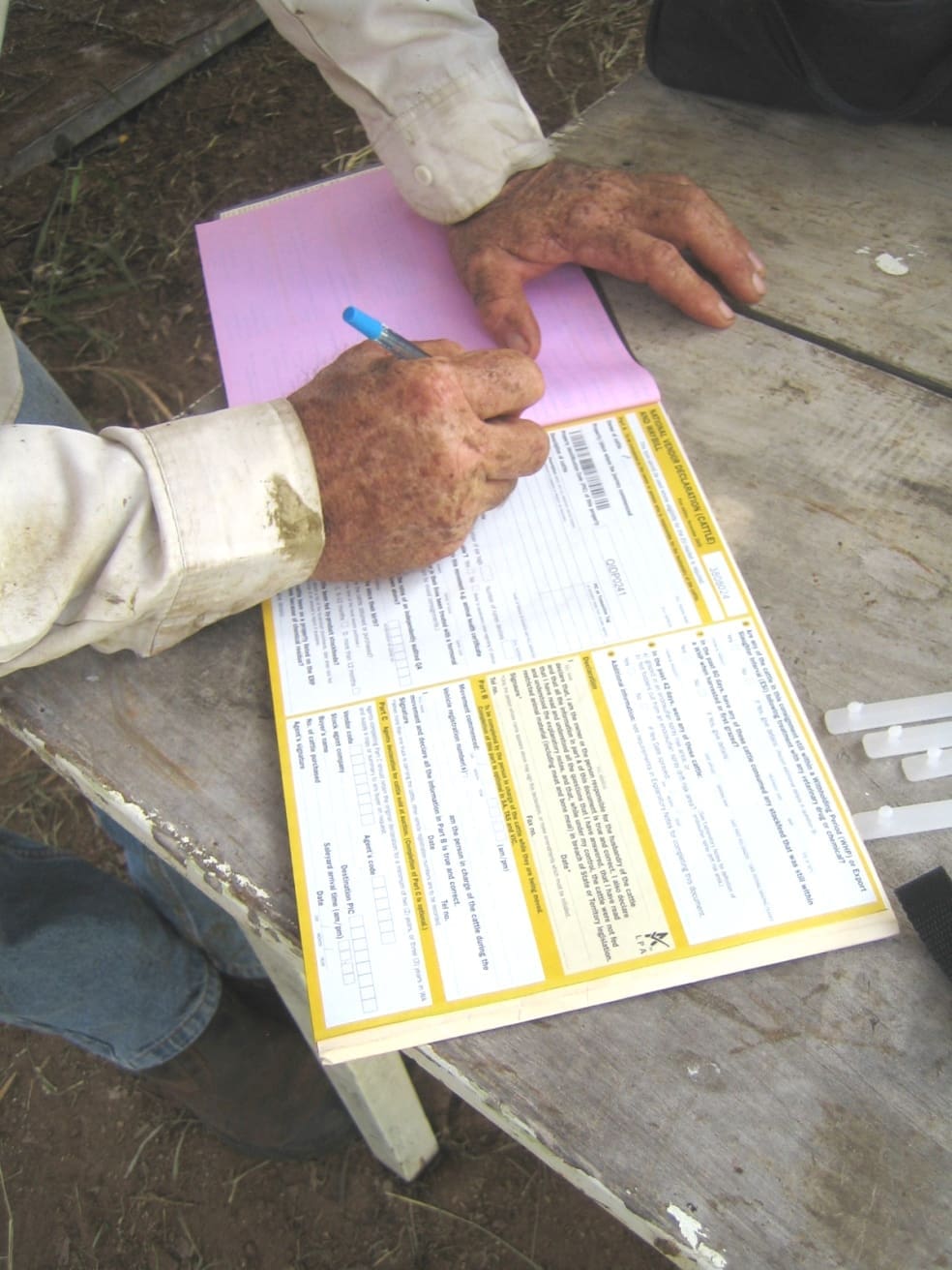 "We had intended for the required assessment to begin from January 1, however industry made a decision late last year to delay implementation until LPA has been transitioned successfully to MLA's new Integrity and Information Systems Company," Mr Roberts said.
Improved integration of industry's integrity system was one of the key recommendations from the SafeMeat Initiatives Review, which concluded in November 2015.
Through the review, industry determined that a single organisation should be given the responsibility for managing the integrity programs in order to improve efficiency in their delivery. This includes the transfer of the LPA program from AusMeat to MLA's new Integrity and Information Systems Company (formally NLIS Ltd).
LPA's proposed producer assessment was first discussed in this Beef Central article published in October last year.
Mr Roberts said industry remained committed to strengthening the LPA system which reinforces livestock producers' promise that Australian red meat is safe to eat, and helps secure vital access to more than 100 markets across the world.
"But we want to get it right, and to make it easy for the producer, so we have delayed this particular step until later in 2017," he said.
Chief Executive of MLA's Integrity and Information Systems Company, Dr Jane Weatherley, said the assessment was an essential next step to ensure every red meat producer fully understood their food safety responsibilities and the crucial role they have to play in maintaining Australia's market access.
The assessment has been developed to be completed on-line to ensure the process is as efficient as possible for producers to complete and easy to use.
"Producers will be communicated with directly, once all transition arrangements are in place," Dr Weatherley said.
Producers seeking LPA accreditation for the first time are still required to complete the online assessment, and all producers are encouraged to work through LPA Learning at any time to test their own knowledge of food safety requirements.
Source: LPA