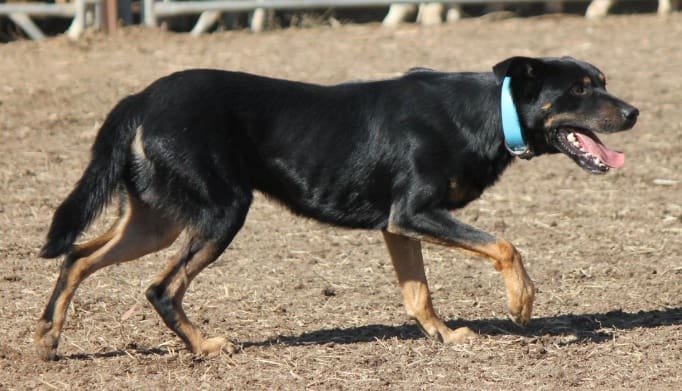 WORKING dog breeders and trainers say lessons can be learnt from new research finding a direct correlation between human emotions and a dog's behaviour.
A group of researchers from the University of Lincoln, UK, and the University São Paulo (USP), Brazil have put the "man's best friend" theory to the test – observing 90 dogs to investigate how they relate to human emotional displays.
USP researcher and first author Dr Natalia Albuquerque said the group found dogs were able to infer a human's emotional state and use it when making emotional decisions.
"We found that dogs generally chose the human that had shown a positive expression and avoided the human that had shown a negative one," Dr Alburquerque said.
"This is complex as they need to infer the emotional states of people from representations they have generated and stored in their memory and use it in a new context."
Specific working dog research needed
With most of the research based on a domestic dog's desire for food, Victorian kelpie breeder Nancy Withers said a working dog's priorities may be different – and a lot of them were more likely to seek work than food.
"There's no doubt dogs do read your emotions and your mood but the degree to which it effects them depends on their own temperament," she said.
"If a dog is more sensitive to your commands, then it's going to be more sensitive to your bad moods."
Ms Withers said she bred two families of dogs, one was more sensitive to emotions and the other was more independent and it had a bearing on how the dogs were used.
"A lot of dogs that are used in trials, have to be quite sensitive and react to you almost instantaneously," she said.
"Whereas if you have a more independent do, he'll take his cues from you and go up and do his work. The less you command a dog like that the less you will see the effects of its mood."
Body language key to working dogs
With human emotions playing such a major role in the behaviour of a dog, New South Wales breeder and trainer Gary White said body language was key to discipline in the paddock and the yards.
"I put my body in an area where I don't want the dog to go, for example if I want the dog to stop working, I stand between it and the stock," Mr White said.
"But there is a fine line where we don't want to force the dog and we want them to think they're making the decision.
"As soon as they start responding to your body language, you're well on the way to having them trained."
Mr White said these instincts were learned over time.
"The most common thing we do with young dogs is we push them too hard and too fast and make them do more advanced tasks than they're up to," he said.
"Dogs are like children, if a child goes to school and loses confidence it stops learning."
Calmness breeds competence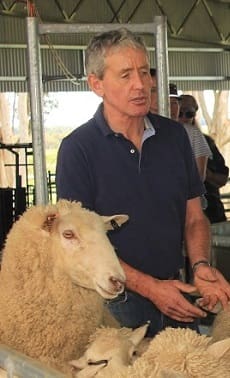 Victorian sheepdog trailer and trainer Ian O'Connell said after of working dogs for decades he found calmness was the key trait all the best handlers had.
"Humans tend to think our dogs can understand English and they're deaf," Mr O'Connell said.
"They'll never understand English and they're certainly not deaf and I think a lot of working dog trainers can grasp that idea better.
Mr O'Çonnell said he learnt the valuable lesson years ago when he decided he was quitting sheepdog trials.
"As I thought 'this is my last trial' I was so relaxed and did not care what happened," he said.
"I went on to win the state championship that day and stay in the sport."