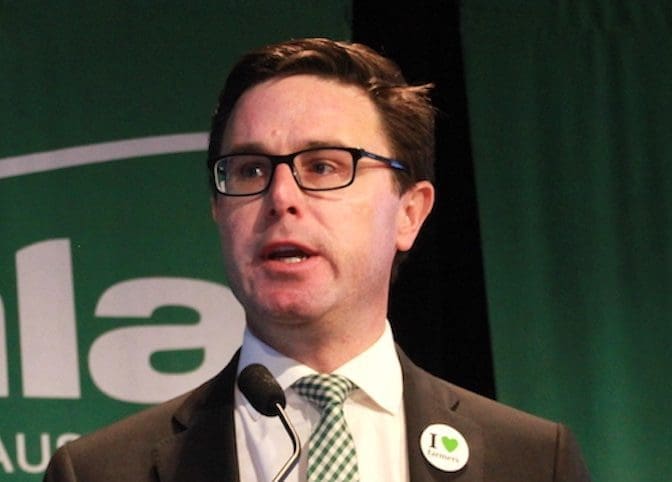 NATIONALS leader David Littleproud says he believes Labor intends to use the European Union's (EU) new land clearing laws as a stalking horse to impose new draconian laws on Australian farmers.
Mr Littleproud said agriculture minister Murray Watt had sold out Australian farmers at today's Global Forum for Food and Agriculture in Berlin, by claiming that "Australian farmers must boost their environmental credentials and cut emissions".
"It's obvious now that Labor intends using land clearing laws in the EU to make changes by proxy here in Australia, by signing up to agreements and enforcing extra legislation that will ensure more agriculture-destroying changes are on the horizon," Mr Littleproud said.
Mr Watt is currently in the EU discussing trade deals and aiming to keep Australia off the list of "high risk" nations for clearing native forests – in its new deforestation laws.
The move could be applied to block access to Australian beef and grains, with the EU Free Trade Agreement (FTA) due to be ratified this year.
The EU's Product Environmental Footprint, expected to be legislated within two years, will also give synthetic fibres a higher sustainability rating compared to natural fibres, with natural, renewable and biodegradable credentials such as wool and cotton being omitted.
"The Nationals support FTAs, but not at the expense of farmers," Mr Littleproud said.
"The Nationals introduced the Biodiversity Stewardship program, which provided incentives and gave farmers the tools they needed to boost their environmental credentials and lower emissions in a world-first that the EU should have to implement if they are to get improved access to Australian markets."
Mr Littleproud says in 2020-21, Australia's exports of agriculture products to the EU were worth $2.8 billion, while imports to Australia were worth $6.1 billion.
Source: David Littleproud