A monthly column written exclusively for Beef Central by US market analyst, Steve Kay, publisher of US Cattle Buyers Weekly.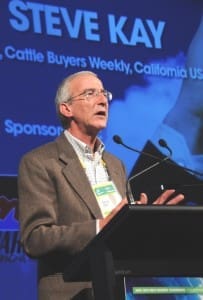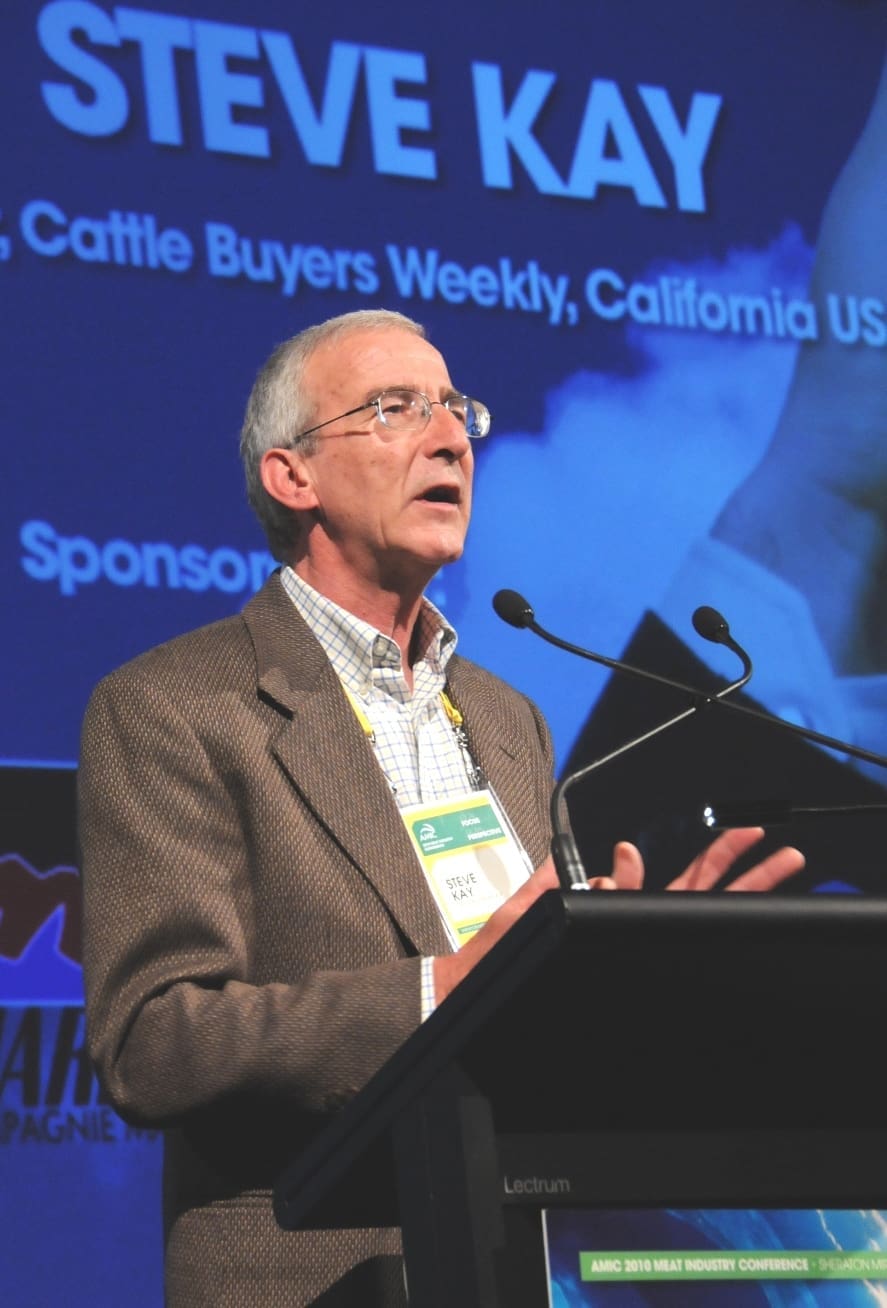 I GENERALLY avoid using oft-used sayings, especially in a headline.
But I can't think of a more appropriate time to use "One man's meat is another man's poison" to describe what occurred here in the US during the presidential campaign.
I'm referring of course to the fatal blows to the US joining the Trans-Pacific Partnership (TPP).
The blows came from both president-elect Donald Trump and Democratic candidate Hillary Clinton. Trump has adamantly opposed the TPP for a long time while Clinton, once a supporter, flip-flopped like any good politician. Who, though, could have imagined that a US election would hand the Australian beef industry a gift on a silver platter?
That gift is that Australia will retain a significant competitive advantage over the US in each country's most important beef export market, Japan. That's because the US will continue to have a 38.5pc tariff imposed on all its fresh, chilled and frozen beef by Japan.
In contrast, Australian beef already enjoys lower tariffs, which will get progressively lower over the next 16 years. The tariff on frozen beef will fall to 19.5pc and the tariff on fresh beef will fall to 23.5pc.
US membership of the TPP was of crucial importance to the US beef industry, as well as the pork and other agricultural sectors. TPP membership would have meant that the current tariff would have been progressively reduced by 77pc over 15 years.
US producer group the National Cattlemen's Beef Association calculates that the US industry is losing US$400,000 per day without the TPP. That's why it lobbied ferociously to get Congress to pass it. But once the election was over, congressional leaders made it clear they would not even put the TPP to a vote.
Irony in September exports
The irony of this is that Japan's imports of US chilled beef in September surpassed chilled imports from Australia for the first time ever. They capped a huge year-over-year growth in total US exports to Japan for the month and reflected more competitively-priced US beef and much reduced exports from Australia.
US exports to Japan were 22,882t, up 49pc year-over-year, says the US Meat Export Federation. For January through September, US exports to Japan were up 20pc in volume to 193,457t and up 11pc in value to US$1.12 billion.
US exporters are also enjoying a booming trade to Japan in cattle tongues. Again, the sharp decline in cattle slaughter in Australia is the main reason for a 36pc year-on-year increase in by-product export volumes to Japan.
Exports January through August totaled just over 34,000t, while value was US$232.5 million, up 34pc. Tongues are the most valuable by-product from cattle after hides. So the numbers for Japan reflected mostly sales of tongues.
Australian cattle numbers will increase again in the next few years, which will lessen the US's current advantage in terms of the amount of beef available for export. But the 11 other Pacific Rim countries that signed the TPP last February might continue to pursue the agreement. Or seven of the countries, including Australia, might conclude another trade agreement they are negotiating – the Regional Comprehensive Economic Partnership. Whatever happens, US beef exports will be at a tariff disadvantage for at least several years.
Trump's campaign pledges impact beef
Meanwhile, the US meat industry is concerned that Trump as President might go ahead with various campaign pledges. One is to renegotiate or leave the North American Free Trade Agreement. The industries in all three countries (US Canada, Mexico) have benefitted significantly from NAFTA, which took effect at the start of 1994, and have become highly integrated.
All classes of cattle enter the US from Mexico and Canada, and beef flows in several directions. Mexico even sends more beef to the US than the US, sends south.
Trump has also vowed to put a 35pc tariff on vehicles made in Mexico, erect a wall along the US-Mexico border, remove illegal immigrants from the US and severely restrict new immigrants. Such actions would invite retaliatory tariffs against US exports to Mexico.
Trump's potential immigration moves could hurt the US beef industry and all of agriculture. Both regard immigrants from many countries as a vital part of their workforce. Beef processors tell me their biggest issue is a shortage of skilled workers.
The Wall Street Journal in a November 25 front-page story reported employers' lament of too few immigrants. It cited a Florida citrus grower's lack of workers but it might just have easily cited a feedlot manager or beef plant manager.
Trump has also threatened to impose a 45pc tariff on all Chinese imports. Any such move could derail the likelihood of the US resuming beef exports to China in the near future.
That's if China decided to retaliate by finding ways to not allow US beef to land in China. A Communist Party newspaper after the election said US soybean and maize imports would be halted should a trade tiff erupt.
Most people in the US industry that I have spoken to believe Trump's campaign talk might be all talk and no action. They hope his business background will make him realise his avowed action on NAFTA, Mexico or China would be bad for business, trade and the economy.
Only time will tell, though, what he tries to do and what impact his actions might have. The US meat and livestock industry has another massive "educational" campaign on its hands, this time aimed at the White House.