Meat & Livestock Australia and Queensland producer group AgForce have responded to the Red Meat 2030 meat industry strategic plan released yesterday with varying reactions.
MLA says the plan provides an ambitious unifiying strategy that will help the whole red meat supply chain work together over the next decade. AgForce says there are many positives in the strategy, but is concerned the role played by grassfed producers, the sector which pays the majority of levies, has not been adequately recognised.
Their full statements appear below.
MLA: Red Meat 2030 – an ambitious plan for the future
Meat & Livestock Australia (MLA) has welcomed the release of Red Meat 2030, which sets out the high-level strategic direction of the Australian red meat and livestock industry over the next decade.
MLA Managing Director Jason Strong said Red Meat 2030 provides a unifying strategy for the Australian red meat and livestock industry that will help ensure the whole supply chain is working together, with the vision to double the value of Australian red meat sales by 2030.
"We need an ambitious and challenging plan looking out to 2030 to help guide the investment of producer research and marketing levies, with all industry organisations having an important role to play," Mr Strong said.
"Collaboration will be key to meeting the goal of doubling the value of Australian red meat sales and to strengthen the profitability, sustainability and global competitiveness for all participants in our industry."
As a Rural Research and Development Corporation (RDC), MLA's role is to prioritise, invest in and evaluate research, development, adoption and marketing activities that benefit Australian red meat producers and the wider supply chain.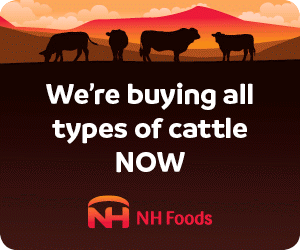 Mr Strong said that MLA would continue to focus on delivering its extensive body of work as outlined in its current Strategic Plan and Annual Investment Plan, which cover the period until mid-2020.
"However, we will be guided by Red Meat 2030 and the Australian Government's Science and Rural Research Priorities to inform the development of MLA's next five-year strategic plan, which will come into effect in July 2020. We will also continue to consult with producers, Peak Industry Councils and other stakeholders to seek their important input on MLA's activities.
"Red Meat 2030 is an ambitious document and, importantly, it is designed to challenge us as an industry as we look ahead to the next decade."
The Red Meat Advisory Council (RMAC) is the custodian of the Meat Industry Strategic Plan. RMAC worked with the Peak Industry Councils and the three red meat Rural Research and Development Corporations, as well as consulted with people working in the industry on the development of Red Meat 2030.
"As a key stakeholder, MLA played an active role in the process led by RMAC in developing Red Meat 2030. I would like to acknowledge the producers and all those who gave their time to contribute to the development of the plan," Mr Strong said.
To read the plan visit www.redmeat2030.com.au.
AgForce welcomes $57bn red meat vision – as long as producers benefit
AgForce has welcomed the Red Meat Advisory Council's (RMAC) vision for a $57 billion industry outlined in the Red Meat 2030 strategy – provided there is more producer involvement and benefit.
Red Meat 2030, previously known as MISP, is an industry-led 10-year strategy to create profitable, environmentally sustainable, customer-focused red meat businesses that include cattle, sheep and goats.
Cattle President Will Wilson led AgForce's role in the development of Red Meat 2030.
"It is pleasing that all elements of the supply chain – from producers right through to processors and exporters – are continuing to work together for the betterment of the sector, rather than in competition," Mr Wilson said.
"There are many positives in the Strategy, including a user-led approach that will improve extension and adoption of best practice, better biosecurity and food safety, improved market access, and welcome acknowledgment that safeguarding the environment is not only the right thing to do but makes good business sense."
AgForce Sheep & Wool President Alan Rae also commended the much sharper focus on the consumer.
"Genuine two-way communication with customers will ensure a better understanding of their preferences, enabling us to provide a superior consumer experience, and an appreciation of their perceptions of red meat," Mr Rae said.
"This is important to building the community's understanding of our products and industry – particularly in relation to diet and health, animal welfare and the environment – and strengthen our 'social licence'."
However, Mr Wilson said the downside of the whole-of-supply chain approach was that producers, despite being fundamental to the industry and paying the majority of levies, had not been adequately recognised in the strategy.
"While Red Meat 2030 targets a doubling the value of red meat sales, there is no mention of improving on-farm profitability or economic resilience," he said.
"Producers need to be recognised for the vital role we play in the supply chain; without our product there is nothing to consume and no-one can add value.
"We believe that the inadequate acknowledgement of producers' critical contribution in Red Meat 2030 was a result of the unsatisfactory engagement process undertaken by RMAC.
"It was largely due to the persistence of AgForce, representing Australia's largest grass-fed cattle industry, that Queensland producers were able to influence the strategy as much as they did.
"We clearly need to do more to ensure our concerns are addressed during implementation of the strategy and in any future iterations."
Red Meat 2030 will be one of the key topics at the AgForce Cattle Board's open industry event What's Your Beef being held near Kingaroy, south-east Queensland, on 1 November.