THERE has been widespread beef industry condemnation of a Victorian court decision handed down last week which saw an importer of illegal meat from Korea given a suspended jail sentence, and no fine.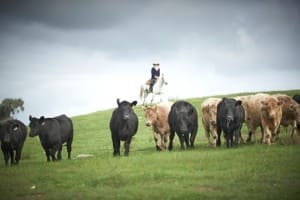 As reported on Monday on Beef Central, Korean national, Kevin Yi, the director of ISS Import Trading, was found guilty of knowingly importing prohibited meat from South East Asia.
The Victorian County Court imposed a suspended 16-month prison sentence, and no fine was recorded.
Mr Yi was found guilty of aggravated illegal importation under the Quarantine Act 1908, intentionally mis-declaring meat products as 'vegetables' in an effort to bypass Australia's biosecurity system by bringing in high-risk animal products from South Korea, where Foot and Mouth Disease is endemic.
The action posed a colossal risk to Australia's $16 billion annual domestic and export beef trade, and his actions were traced back as far as 2010.
The Court's decision sparked an avalanche of comment from Beef Central readers on the original news item posted Monday (click here to view the original item and comments). Similar views were expressed on social media, and the court's actions have since been widely condemned by industry peak councils and other bodies.
Here's just a sample of reader comments posted since Monday's original story:
"Why has it taken from 2010 til now to get a conviction? And then an absolute disgrace to get such a light suspended sentence. What is the Victorian County Court thinking?" – Anita Lethbridge
"A very clear message which brings fear and trepidation to the heart of anyone contemplating an illegal importation of meat from a prescribed source: You're a very naughty boy. You could have cost Australians $52 billion dollars over twenty years. Don't do it again." – Peter Vincent.
"A clear message this certainly was not. Why on earth was he not jailed and fined a substantial sum? A suspended sentence is just a joke." – George Willows.
In response to further inquiries made by Beef Central over the leniency of the sentence given the offence's seriousness, the Department of Agriculture provided a statement yesterday saying "sentencing was the role of the court."
"A custodial sentence, whether suspended or not, is viewed as a serious penalty," a Departmental spokesman said.
"In this case the defendant experienced a number of other impacts arising from this matter which were also taken into consideration by the court. The defendant is no longer trading," the DoA spokesman said.
Peak council reaction
Reaction from industry peak councils has been similarly critical of the episode.
Cattle Council of Australia chief executive Jed Matz said he was shocked at the court ruling, and expected a mandatory fine and/or jail term would have applied in the case.
"On the face of it, it would seem the penalty was manifestly inadequate, give the biosecurity risk the defendant's actions represented," he said.
"As a consequence, Cattle Council will look at what the laws are around people who break Australia's biosecurity laws, to ensure they are adequate to meet the industry's and the broader community's needs."
"The outcome from the case has flagged to us the need to investigate the relevant laws and how they are applied, and take the process up with the Federal Government, if need be."
Australian Meat Industry Council's processor chairman David Larkin said while he was not prepared to comment on the specific case without full knowledge, industry's position on the need to stringently maintain biosecurity and border protection was of the highest importance to the beef industry.
"The processing industry supports the integrity of our borders and our protection systems to ensure that Australia maintains its current world's best status for animal diseases. Strong deterrents for such breaches needs to be absolutely guaranteed to help maintain that standard," he said.
"It's critical that the courts and the presiding judges fully-appreciate and understand the seriousness of such biosecurity breaches, and rule accordingly. It appears in this case they have not," Mr Larkin said.
"AMIC is an advocate of the deterrent system being fully-enforced through legislation, wherever possible."
Australian Lot Feeders Association president Don Mackay said the circumstances were particularly bad, given that South Korea was a country that has had a number of outbreaks of FMD in recent years.
"This episode appears to be like a lot of judicial response to things – where the courts do not appear to be in-sync with broader community expectations, or the seriousness of such issues for industry sectors," Mr Mackay said.
"If somebody has literally walked away with no penalty for deliberately importing meat products from a high-risk country, then there is no signal in that all."
"If this case was about deliberately mis-identifying meat products as plant material, which it appeared to be, that's no accident. It sounds like a clear misunderstanding by the court over the seriousness of what has happened."
Mr Mackay raised the prospect of a lobby to the office of the Director of Public Prosecutions to appeal the court ruling.
Stephen Kelly, general manager for corporate and industry affairs with NH Foods, one of Australia's largest beef exporters, said it was important to highlight (to legislators and the judiciary) the serious risk to the Australian livestock industries with such illegal meat imports.
"There is no doubt an outbreak of FMD in Australia would eliminate the country's access to its major export markets and decimate the meat processing sector and livestock producing industry across the continent," he said.
"The long-term damage to Australia's reputation as a safe and hygienic producer of quality food products would be irreparable. ABARES' forecast of a $52 billon cost to our economy may well fall short of the total impact of an FMD outbreak," Mr Kelly said.
"It is important for the penalties available under the 'Quarantine Act 1908' to be fully enforced to ensure our livestock industries are protected."
Animal Health Australia chairman Peter Milne did not respond to Beef Central's offer to make a comment.
Joyce defends Inspector General's biosecurity powers
In other biosecurity news this week, Federal agriculture minister Barnaby Joyce issued a statement saying the inspector-general of biosecurity's powers are being enhanced and backed by legislative force for the first time.
Minister Joyce was responding to what the LNP described as "the latest piece of misinformation on the role of the inspector-general by opposition spokesman, Joel Fitzgibbon."
"As I pointed out last week, the tenure of the inspector-general is secure and his independence is intact," Minister Joyce said.
Recent Senate Estimates committee hearings confirmed, through the Labor Opposition, the new improved powers of the inspector-general of biosecurity.
Labor Senator Joe Bullock (WA) in cross-examining the interim inspector-general, Dr Michael Bond, before the Senate Rural and Regional Affairs and Transport Legislation Committee asked:
"Talking about independence … do you think that your function of providing independent assessment of Australia's biosecurity arrangements can be carried out as effectively as it should be under the terms of the new Bill?"
Dr Bond responded: "The reality is that, as I understand the terms of the new Biosecurity Bill, I think my position will be strengthened if anything."
Minister Joyce said Labor was continuing to revel in innuendo, falsehoods and conspiracy theories, including the 'ludicrous' claim that the role had been abolished.
"Now Mr Fitzgibbon is pledging to 'save' the powers, independence and tenure of the inspector-general," Minister Joyce said.
"You can't save something that is being made even more secure and embedded into the nation's biosecurity arsenal."