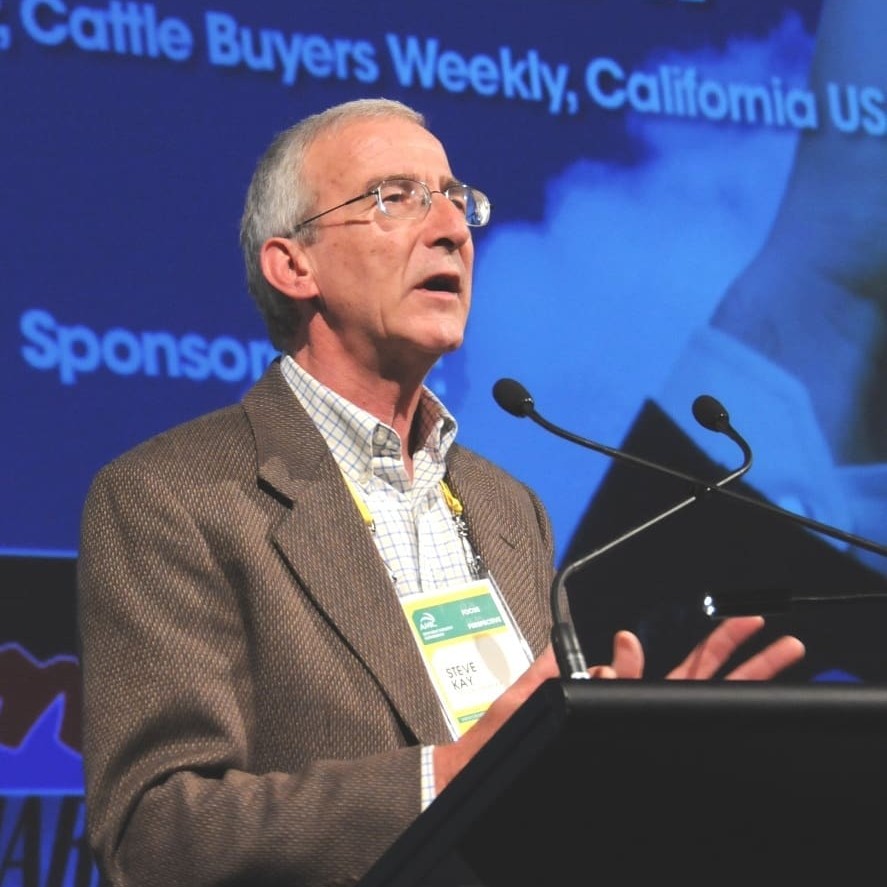 Regular Beef Central columnist Steve Kay has been saluted by the American Meat Institute for his distinguished career writing on the US beef industry.
The AMI this week bestowed its highest award, the Industry Advancement Award, on Mr Kay during its International Production and Processing Exposition in Georgia.
Each year the AMI recognises an organisation or individual whose contributions have positively impacted on the US industry.
Past recipients of the award include a former Secretary of Agriculture, CEOs of respected companies and industry research organisations. This week's award marks the first time a journalist has been the recipient.
Mr Kay was raised on a beef and dairy farm in New Zealand and is a 40-year veteran of daily newspaper, weekly magazine and newsletter journalism in three countries. He founded his authoritative US Cattle Buyers Weekly publication 26 years ago.
AMI chairman Nick Meriggioli said Mr Kay's analysis of industry structure issues including the Grain Inspection Packers and Stockyards Administration livestock marketing rule and Country of origin Labelling had been exceptional.
"His newsletter serves as an essential resource to the industry and to policymakers, who cannot help but consider what he has to say because it is factual, logical and compelling," Mr Meriggioli said.
"There is literally no one who doesn't respect his knowledge and his passion for the industry. Through his coverage and his analysis, he has helped advance this industry and has forced policymakers to consider proposed policies more thoughtfully," he said.
"He is fearless in speaking his mind on issues in public forums, even when his words may make enemies of some people and organisations. Steve is the kind of specialised, thoughtful journalist who is becoming a rare breed today," Mr Meriggioli said.
Mr Kay said receiving the award was the crowning achievement of his 40-year career.
"I love writing about the industry," he said. "What I treasure most are the deep relationships I have made. I have been privileged to work in an industry full of exceptionally talented men and women, many of whom have become close friends. As I bring to mind these people, I have great faith in the future of the industry."
Steve Kay has been a regular visitor to Australia over the past 20 years, making presentations at national red meat processor, lotfeeder and producer gatherings.
Beef Central's 'Kay's Cuts' column appears during the fourth week each month.