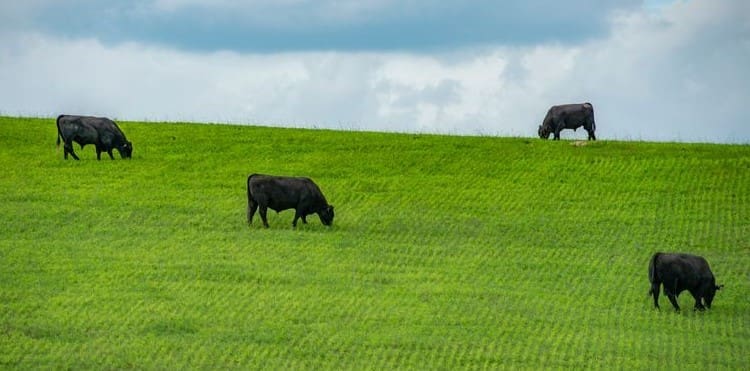 A huge trade opportunity for Australian red meat, the impact of low cattle numbers on MLA levy revenues, and how the sector is dealing with counterfeit meat are among several hot topics in Kerry Lonergan's Weekly Grill interview which airs today with Meat & Livestock Australia managing director Jason Strong.
Against a backdrop of cattle price levels we never thought we'd see, and property values soaring accordingly, Mr Strong says one of the key challenges for the industry is getting comfortable with its success, and "to stop being surprised that things are going well".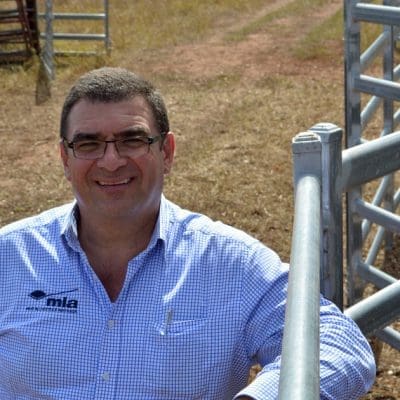 "One of the key reasons they're going well is because the industry collectively has really invested in and executed on being better and being connected and producing a high quality high value product," he said.
Among the reasons he points to for continued optimism going forward is the developing Free Trade Agreement with the United Kingdom, potentially on track for ratification mid-next year.
The negotiations are underpinning a new trade opportunity which he believes is "going to be huge".
"The starting position of that agreement is more access than the biggest year we have had for Europe in the last 60 years," he explains.
"That is the starting point and over 10 years we get to full liberalisation.
"It is huge, and it is a fantastic opportunity with a culturally aligned population, a high disposable income, big red meat eaters, so it is a huge opportunity for us."
At the same time the industry is facing challenges in the community and consumer space.
Asked if the industry has a concerted campaign to explain to the broader community that counterfeit meat claims of extraordinary health and environmental benefits are far from reality and far from the truth, Mr Strong said the industry was doing "a lot in the space " and was focused on doing more.
"It is a real challenge isn't it, because they are, a lot of those claims are far from reality and they are far from the truth," Mr Strong said.
"…Very directly, we have always done a lot in the nutrition area and it has been very technical and really high quality work, high quality information, targeted at professionals so that has been very effective in that space around nutrition and the value of red meat as part of a balanced diet
"So much of what we're seeing particularly as plant based proteins and manufactured foods is their promotional positioning has just been driven by commentary and opinion
"It has not been backed up by facts, it is not backed up by like you say with verifiable claims, so much of it is just commentary and opinion.
"As an organisation and as an industry we have got to be better at getting in front of that.
"We're investing in a bunch of research, things like red meat, green facts, which we launched at Beef Australia was the start of that.
"And the sustainability, we have done a bunch of producer videos and information that has been shared quite widely on social media around our sustainability credentials.
"We have now started doing, we have released a number of animations around plant based proteins just recently, but also on methane production, and trying to progressively build this weight of resource and material that all of us can use."
"So we can promote those things, we can put them out on social media, we can do campaigns with them, but when you get out into that traffic, in some ways we are only one, so part of what we are very conscious of is how do we best arm and prepare all of our stakeholders as well."
In a "protein packed" interview other topics covered today include: 
– What lower cattle kllls mean for MLA revenues and industry capacity to compete with alternative proteins;
– How the Fewer Bigger Bolder philosophy is progressing in corralling many smaller projects into bigger focus areas;
– The challenge the industry faces to balance important new areas of research with ensuring previously acquired knowledge is adequately extended and adopted; and
– What CN30 is likely to mean for graziers in the area of vegetation management.
To listen to the full Weekly Grill podcast with Jason Strong click here