PREMIUMS to beef and lamb producers aligned with Australia's largest farm-assured brand program have topped $21.5 million over the past 18 months, as processor JBS Australia moves to further expand its successful Great Southern brand program.
In launching Australia's only multi-species grassfed/natural brand program 18 months ago, JBS has quickly established a strong position in the global meat supply chain for the brand, which has in turn yielded attractive rewards for all involved in the supply chain – particularly livestock producers.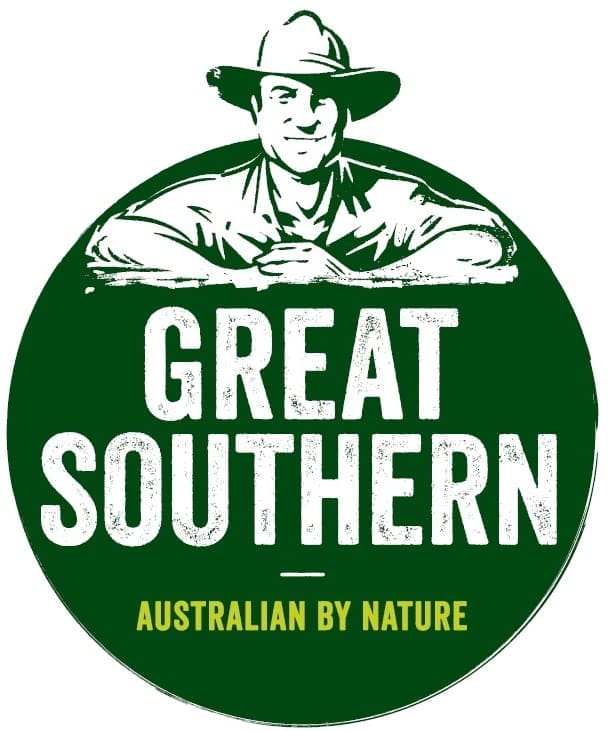 Producer premiums on cattle have averaged 47c/kg since the program was launched in January last year, averaging about $130 a head, a gathering of producers attending a JBS Great Southern supply chain forum on Friday were told.
Beef premiums paid have topped $18 million, representing about 135,000 head of cattle, while premiums to Great Southern's lamb suppliers have totalled $3.5 million, across 710,000 head of lambs meeting compliance with the JBS Farm Assurance Program.
Production numbers continue to climb as JBS builds a solid customer base for Great Southern and King Island branded grassfed beef products around the world, among customers who are searching for the various animal and on-farm management practices that the program guarantees.
The main consumer-driven attributes behind the brand include its pasture-fed/free range status; no GMO, antibiotics or HGP; and its third party on-farm audit to ensure compliance.
JBS confirmed on Friday that its newly-acquired Scone abattoir in NSW will adopt a Great Southern kill, further enhancing volume and the program's ability to produce year-round supply. Strong and growing export and domestic demand has also prompted JBS to recently re-open applications for a limited number of additional beef producers to join its farm-assurance program.
Marking the program's considerable success across its first 18 months of operation, JBS hosted almost 400 aligned beef and lamb producers from across Victoria, southern NSW and eastern South Australia for a day-long forum and awards dinner in Melbourne on Friday.
The event was swept along by a remarkably positive, upbeat vibe among all stakeholders present, which was clearly evident in presentations and questions and comments from participants.
"To see a turnout like this tells me a couple of things: livestock pricing is good, and the industry is going well," JBS Southern chief operating officer Sam McConnell said in his opening address.
"That's what we set out to do when we first started the Great Southern program: engage the producers, processors and our end-users in one continuous cycle. We think we've achieved it," he said.
"The more we all put into this sort of program, the greater the long-term benefits to all along the supply chain will become."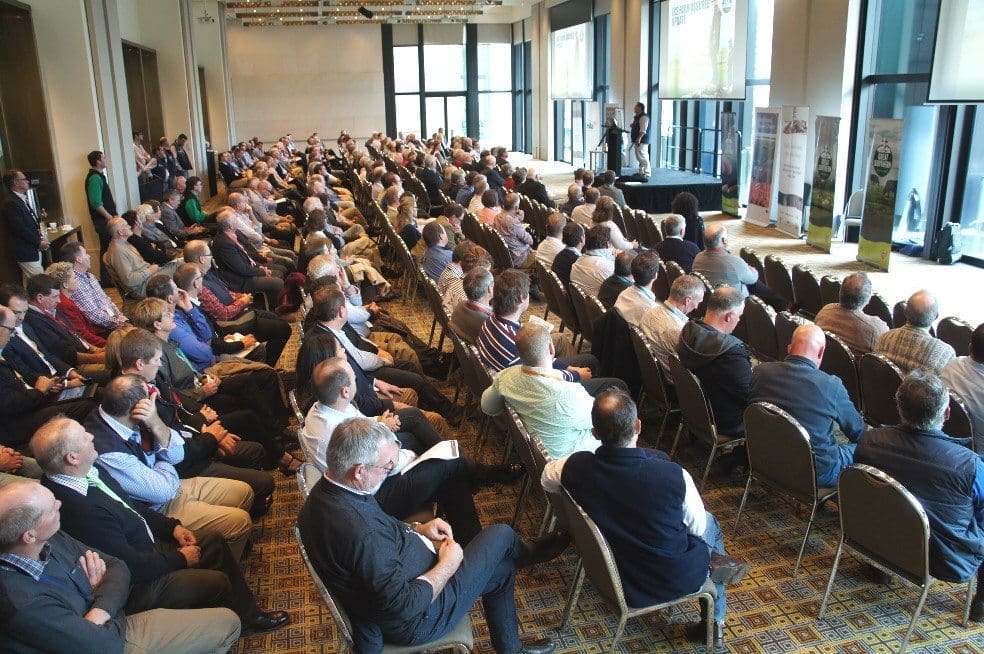 Mr McConnell said JBS continued to work hard to build the farm-assured brand program through both domestic and export beef marketing channels, in both retail and food service. Close to 80pc of Great Southern beef production was currently going into export, while in lamb, the percentage was about 60pc.
One of the speakers at Friday night's Great Southern Supplier Awards dinner was Dan Marshall, whose large Texas supermarket chain has engaged heavily with Great Southern beef and lamb as a customer.
Numbers rise
JBS supply chain manager Mark Inglis said there was now about 3000 cattle per week being processed for the Great Southern/King Island programs at the company's Brooklyn (Vic) and Longford (Tas) plants. Lamb numbers were currently 12,000 per week, through Bordertown, Cobram and Longford.
Currently there are 1405 beef and 863 sheep properties engaged in the farm assurance program.
"It has grown exponentially, and has blown us away by how successful it has been," Mr Inglis said. "The lamb side has been going a little longer, but the beef program has only been in existence for 18-20 months, so to see that many producers engage in that short space of time has been unbelievable," he said.
Calculations suggested there were 380,000 beef cows currently run on properties engaged with Great Southern supply, representing roughly 2.8pc of the Australian beef herd. For lambs, there were about 2.04 million breeding ewes engaged, or about 5pc of the national flock.
"That's a huge result, in a very short period of time," Mr Inglis said.
Under the Great Southern farm-assured process, there had so far been 814 farm audits carried out by independent auditors, Assured Quality. All are paid-for by JBS itself, rather than the producer. That audit list so far includes 528 cattle properties and 286 sheep properties.
Growth in meat trade
From the meat sales side of the equation, JBS Southern's meat sales manager, Rob Ryan, said the participating JBS processing plants, the producers engaged in the program and the customers – both within Australia and overseas – had "really taken ownership" of the farm assured program.
"For customers, it ticks all the boxes – grassfed, premium eating quality, no HGP or antibiotics," he said. "The farm assurance process, ISO accreditation and third-party auditing adds a great deal of integrity, in the customers' eyes. It's something our customers value greatly."
While Great Southern lamb sales volumes for March were more than 150 tonnes, and beef sales of 1400t for the month, Mr Ryan said the program was "still only just scratching the surface."
"The hot talking-point around the world is Natural foods, and only 18 months into the program, the growth has been amazing," he said.
In Australia, Great Southern and King Island brands were finding good penetration in the food service and wholesale/retail segments, with a heavy focus on restaurants and retailers who wanted a natural, premium offering.
Overseas, particularly the US which had become a leading market, plus the EU, Middle East and elsewhere,  the brands were gaining wide support in retail and hotel/restaurant-type food service outlets.
In terms of future opportunities for Great Southern, Mr Ryan highlighted a number of plans:
JBS was moving towards developing a farm-assured grassfed cow manufacturing beef segment, which would add further momentum to available price premiums by targeting the premium-end hamburger market .
Additional brands were being developed, such as the King Island beef and Redgum lamb, also underpinned by the same farm assurance program.
Around the world, there were still other untapped emerging markets for farm-assured premium grassfed beef and lamb, and there was still great potential in the Australian market. Japan and Korea were "only just starting to think Natural," Mr Ryan said.
Existing customers had had great success with only limited lines of Great Southern product, leaving opportunity to expand their exposure into other cuts. "They've had so much success that they want to widen their range, using this type of meat – whether it's a simple primal cut or value-added products," he said.
Mr Ryan said a constant message coming back from Great Southern customers around the world was that they identified very strongly with the livestock producer, and the passion they had for delivering such a product. "We (JBS) are really just the middle-men, creating the opportunity," he said.
Mark Inglis said Great Southern was a true 'program business', meaning the company needed a certain number of cattle and lambs, each week, year-round, to fill containers for customer orders.
"It does get sticky from time to time, seasonal cycle-wise, but looking at the location of properties engaged in the program, they are geographically spread across four states to minimise that impact," he said.
"By and large, turnoff starts in the Upper Murray back in August/September and follows the highway down as it gets closer to Christmas, before spreading out across southeastern Australia. Tasmania is a further month behind the mainland, in the peak of its turnoff cycle," he said.
One of Friday's forum presentations was made by George Innes, from Hassad's western Victoria grazing property near Strathdowney. He gave an account of how he has greatly broadened his turnoff window for Great Southern by filling feed gaps using selective dairy-pasture type establishment and management techniques, and adopting newer high-performance ryegrass varieties. One large consignment of Charolais cross Strathdowney steers at the end of August last year achieved a 97pc compliance rate against Great Southern program specs.
Consumer demands
JBS Australia chief executive Brent Eastwood told the gathering he was pleased with the response to the company's plans to extend the program, which offered improved profits and many other benefits for farming families aligned with JBS in Australia.
"Consumers are increasingly demanding red meat that has been grown in a safe, responsible and ethical manner to the highest standards for animal welfare, both on-farm and also during transportation and handling," Mr Eastwood said.
"Our program matches that demand with the unrivalled capability and capacity of the Australian livestock sector to produce red meat to specification, and in return attract a significant premium. It's a real example of producers and a processor working together to deliver higher farmgate returns," he said.
"Our suppliers appreciate the year-round security of a relationship with the Great Southern program and the guarantee of knowing the initiative actively encourages sustainable farming practices which will contribute to the long-term viability of the family farm."
Industry collaboration
Part of Friday's supply chain forum involved educational sessions on a range of topics that JBS has been partnering with industry on, including analysing lean meat yields, objective carcase measurement and enhanced feedback in lamb and beef with Meat & Livestock Australia, to a project with the Victorian Department of Economic Development aimed at creating year-round grass-fed production.
The underlying theme of all the presentations was fostering best practice production and profitability across the program.
JBS acknowledged the support of MLA, Sheep CRC and the Victorian Department of Economic Development in establishing strong foundations for the Great Southern program and helping to foster much closer relationships between producer and processor, to the benefit of all.
MLA had a strong presence at the forum showcasing its Livestock Data Link (LDL) system (see yesterday's launch report).
"Industry collaboration through initiatives such as the Great Southern Farm Assurance program is integral to developing long-term trusted relationships right across the supply chain," Mr Eastwood said. "That applies from our producer partners through to the end-users in the food service and retail industries."
The JBS Farm Assurance program had been developed by understanding the specific requirements of consumers, customers and producers around the world.
"We take our hat off to all of our program members who are producing the world's best, naturally raised beef and lamb, and look forward to continuing to raise the bar of the Great Southern program."
MLA managing director Richard Norton congratulated JBS and its collaborative partners on the success of the Great Southern program.
"MLA has faced a lot of criticism in the last 12 months, but its worth noting that MLA has worked closely with JBS in its brand development strategy for Great Southern," he said.
"Your industry supports co-investment in successful brand programs like this," he told lamb and beef producers in the audience.
"We also announced the launch of Livestock Data Link during the forum – a method to get clear messages back to producers about carcase performance and carcase traits, to help them benchmark to further improve performance. JBS is the first adopter of the new LBL program."
"Introducing ways to take subjective carcase assessments out of the system and making them objective was also discussed today – again, a program supported by your industry levies.
Drawing on the strong underpinning role that MSA plays in delivering consistent eating quality under the Great Southern brand, Mr Norton said he still occasionally heard the criticism that the industry had spent $98 million on the grading system's development.
"But last year, in beef alone, MSA returned $213 million worth of value to the industry. That was worth 29c/kg between a carcase grading MSA, and one that didn't."
In-plant robotics systems, of which JBS is one of the first adopters of new technology on a major scale, was also showcased during the forum – a project funded through the MLA donor company – not producer levies.
"I suppose today is about the new world – and you, as part of this brand program, are a part of that new world. I think in talking to you, I'm talking to the converted," Mr Norton said.
"I spent 25 years as a stock agent. But to me, the days of just ringing up and getting a price for your stock are gone. If you are not aligned with a brand, a processor or a supply chain manager that shares the ideal that the global consumer now has for beef, then you are gone. This is the new world," he said.
"I ask the people in this room – who I believe must be at the forefront of this industry, because you are in this program – to start taking some notice of some of these big changes coming through the industry, around the systems that we have."