THE Department of Agriculture has been urged to urgently expand the number of biosecurity detector dogs being used at incoming passenger and mail centres.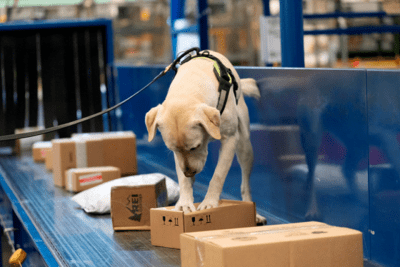 The recommendation follows a review of the Department's African Swine Fever (ASF) prevention measures conducted by Australia's Inspector-General of Biosecurity, Rob Delane.
His independent report, released on Monday by Federal Agriculture Minister David Littleproud, concluded the department was responding well to the increased risk posed by ASF's global spread, within current constraints.
However, the review also pointed to ongoing gaps in Australia's biosecurity defences that need to be addressed.
"The data indicates a significant quantity of potential ASF-risk material has been entering Australia via major pathways", adding that additional effort and resourcing was required prevent the spread of ASF.
RELATED ARTICLE: ASF confirmed in PNG
Mr Delane made 13 recommendations for the Department, ranging from calls for increased intervention for international traveller arrivals to increased screening of express mail and parcels from ASF-affected countries (Recommendations and the Department's response to each are listed below).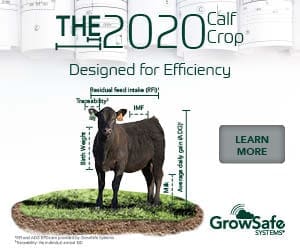 The sixth recommendation urges the Department to "urgently expand the detector dog program", to match the increase in traveller and mail volumes.
It is perhaps a little ironic the report has been handed down at a time when no travellers whatsoever are entering Australia due to another biosecurity threat, that posed by COVID-19, but the shutdown may also provide some valuable time to address recommendations made in the report.
The call for an urgent increase in detector dog numbers mirrors a similar recommendation made by Mr Delane's predecessor, Helen Scott-Orr, in May last year.
Hew review found that, despite detector dogs proving to be the most effective method of intercepting undeclared meat products carried by travellers and in international mail, the number of detector dogs used by the Department fell by 55 percent over a seven year period (from 80 in 2012 to just 36 in 2019).
She recommended the department improve the rate and effectiveness of screening mail and passengers, by both X-ray and by detector dogs.
Mr Delane's report, completed on March 23, shows the Department has increased the number of detector dogs in use from 36 to 39, which are deployed at most Australian international airports that receive travellers from ASF-affected and hub regions such as Singapore and Hong Kong, and at all international mail gateway facilities.
Mr Delane said detector dogs provide a distinct advantage in detecting undeclared biosecurity risk material over other screening methods, including the ability to:
screen large numbers of passengers and their baggage in a short period,
be trained as multipurpose detectors because of their excellent sense of smell and strong retrieval drive,
screen large items at airports and mail centres, and
be impartial (the dogs are not subject to bias)
He also recommends detector dogs be used on returning cruise ship passengers, who are currently manually screened by biosecurity officers upon entry.
(In its response the Department of Agriculture has committed to add a further 6 dogs to the 39 currently in use by July 2020 – see below)
Mr Delane said identified strategic risks to the department's capability to effectively prevent ASF entering into Australia included inadequate agility, resourcing and organisational flexibility.
Mr Delane has also identified shortfalls in screening of international mail as a risk for potential ASF transmission into Australia.
His report said 100 percent of express mail service and parcels from ASF affected countries into Australia are screened.
However, this pathway represents no more than 20pc of parcels arriving in Australia.
"It is unclear how many parcels are screened for pork and pork products through the self-assessed clearance (SAC) airfreight pathway," he wrote.
"If pork products were only 50 percent as prevalent in other airfreight pathways as has been recorded in the EMS pathway, then as many as 400 items and 7 tonnes of pork may be entering via the airfreight pathways."
On a positive note, the proportion of travellers declaring pork products upon entry to Australia had risen to over 90 percent since the heightened intervention and awareness campaign, he said.
"The department needs to find ways to achieve a similar success rate in the international mail pathway, where only about a third of seized products are correctly declared."
Agriculture Minister David Littleproud said Australia has strict measures in place to prevent ASF from hitting our shores, but recognised it was important to regularly assess and improve the measures it has in place.
He said the Australian Government's $66.6 million ASF response package meant that many of the recommendations made by Mr Delane were already being implemented (see Department's response to each recommendation below).
"In late 2019, we increased intervention for high-risk international flights to enable an additional 500,000 travellers to be screened by the end of 2020.
"By July we will have six new detector dogs working to protect our borders. We are also bringing in an additional 130 extra frontline biosecurity officers.
"The ASF-response package will also install two new 3D x-ray machines at the Sydney and Melbourne mail centres. This is a world-first biosecurity innovation that allows us to automatically detect risk items.
"Since last October's changes to the Biosecurity Act 2015, we cancelled 12 visitor visas because of serious biosecurity breaches. If a person's visa is cancelled, they are refused entry to Australia and generally won't be able to apply for another visa for three years."
Recommendations and Department responses
Recommendation 1
The department should increase intervention on flights, especially from neighbouring countries affected by African swine fever, to capture adequate numbers of high-risk matches and determine resources required to mitigate the risk of African swine fever.
Department's response:
Agreed.
The department has increased intervention for high risk flights, commencing late 2019. By the end of 2020, an additional 500,000 passengers will have been screened under the $66.6 million African swine fever (ASF) package announced in December 2019.
Recommendation 2
Using detector dogs at major seaports, the department should screen passengers ending their cruise ship voyage in Australia through targeted operations to ascertain the rate of leakage of meat and meat products in the current manual screening by biosecurity staff.
Department's response:
Agreed.
The department has commenced planning for targeted operations in the cruise vessel pathway. Current planning includes detector dogs as well as other biosecurity screening methods
Recommendation 3
The department should increase screening of express mail service and parcels from African swine fever-affected countries (in addition to China) at targeted mail centres. The outcomes should be recorded electronically in a central register to allow for a quick post-hoc analysis to inform relevant policies and operations.
Department's response:
Agreed.
The department has increased screening of mail classes (express mail service, parcels and other articles) from ASF-affected countries with implementation of revised mail profiles commencing in 2020. All detections resulting from the increased screening will be recorded in the Mail and Passenger System (MAPS), and will inform frequent data reporting and analysis performed by the department.
Recommendation 4
The department should analyse the airfreight pathway to ascertain why incorrectly declared items have a higher compliance rate in this pathway compared to the mail pathway.
 Department's response:
Agreed.
The department has commenced analysis of this pathway.
Recommendation 5
The department should work closely with commercial importers and brokers of pork products to ensure product descriptions on imported tariff products that are not swine-specific are accurate and include 'pork', where applicable.
Department's response:
Agreed.
The department will continue to undertake a range of communication activities to ensure commercial importers and brokers are aware of their biosecurity responsibilities in relation to import declarations and tariff codes. The department also monitors compliance of pork import declarations and where systemic non-compliance is observed ensures process improvements are made and any relevant regulatory actions are initiated
Recommendation 6
The department should urgently expand the detector dog program, consistent with the increase in traveller numbers and mail volumes, to minimise entry of all undeclared meat and meat products into Australia.
Department's response:
Agreed.
The department is expanding the detector dog program under the $66.6 million ASF package which includes funding for the procurement and training of six additional biosecurity detector dogs. The additional detector dogs will be deployed by July 2020.
Recommendation 7
The Australian Government should commit to ensuring adequate long-term (3- to 5- year) funding for African swine fever risk management, including border screening and enforcement. Funding for biosecurity measures (including strong intelligence and risk-based measures) should be linked to growth in traveller numbers, trade volumes and associated biosecurity risks.
Department's response:
Noted.
This is a matter for government
Recommendation 8
The department should invest more in information technology systems in line with the Department of Home Affairs changes for seamless movement of arriving travellers. This will enable the department to use all available data for real-time, automated risk assessment.
Department's response:
Agreed.
This work has commenced with the department already investing in whole of government seamless traveller initiatives including development of mobile capability for improved data collection and traveller clearance processes in conjunction with Australian Border Force. The department will continue to explore additional opportunities to achieve this outcome.
Recommendation 9
The department should increase and sustain its awareness campaign in high-risk countries to target the mail and airfreight pathways, especially using social media platforms.
Department's response:
Agreed.
The department is working closely with Australia Post, major online sellers, air couriers and other stakeholders to implement a range of ASF awareness campaigns in mail and airfreight pathways. The department will further strengthen its awareness campaign and education activities in these pathways though printed and electronic material including social media content.
Recommendation 10
To target arriving travellers, the department should invest in real-time digital signage at major international airports that can be rapidly changed (including language) by a departmental officer using a mobile device.
Department's response:
Agreed.
The department works with the Australian Border Force to display relevant biosecurity messages in arrival halls at international airports. Electronic signage has been used to increase awareness of travellers about biosecurity risks, including ASF, and can be changed at short notice in response to emerging biosecurity risks. The department will continue to explore other opportunities to modernise signage at international airports
Recommendation 11
The department should consider developing a 'just declare it' alert that is automatically sent to arriving passengers' mobile phones when they turn their phones off flight mode.
Department's response:
Agreed in principle.
The department will continue to explore opportunities to develop automatic messaging for passengers arriving in international airports
Recommendation 12
The department should include additional criteria in risk assessment for flights from African swine fever- affected countries, including a focus on seasonal farm workers.
Department's response:
Agreed.
The department has already commenced work to improve the data used to inform traveller risk assessment and will continue to explore opportunities to further refine the best set of criteria. Implementation of the Mobile Passport Reader application that is currently being trialled will provide additional data on traveller intervention.
Recommendation 13
The department should explore opportunities for new and expanded co-regulatory arrangements with targeted industry sectors, including those that use 2D and 3D CT scanners.
Department's response:
Agreed.
The department is in the early stage of implementing 3D x-ray as a border screening tool and has begun discussing potential co-regulatory arrangements with industry sectors including Australia Post, air cargo couriers, airlines and airports for the use of x-ray technology and access to images for risk assessment. The department agrees with the potential of this arrangement to leverage existing infrastructure to identify biosecurity risks.